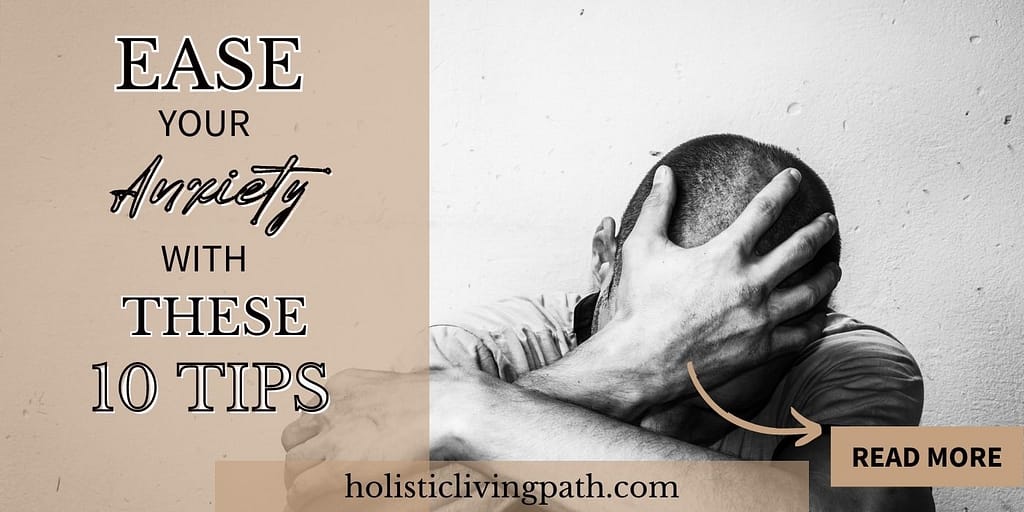 Everyone experiences anxiety occasionally and stress can manifest itself in a variety of ways. In fact, anxiety is a quality we hear a lot about and many people connect with this emotion. They aren't aware of how to properly ease or manage their stress. If you notice your anxiety takes you over more than you'd like, then keep reading to learn more about effective ways to ease anxiety.
Disclaimer: I only recommend products I would use myself, and all opinions expressed here are our own. This post may contain affiliate links that, at no additional cost to you, I may earn a small commission. Additionally, as an Amazon Associate, I earn from qualifying purchases. Read full the privacy policy here.
Anxiety runs deep in my family. My father has enough anxiety for the whole family and my grandmother is the queen of overthinking. I came from a family who wants to evaluate every outcome and prepare for all the potential obstacles that may arise.
Related: Holistic Wellness: 7 Major Parts & Best Ways to Improve
From an outside perspective, this seems smart. If you can evaluate a situation and prepare for the worst, then you're bound to overcome any and all challenges… right?
Only something happens to us, and our bodies, when we start to feel stressed.
Whether the threat is a tiger or a speech, our bodies have the same response: fight or flight. Fight or flight is a survival mechanism that pumps hormones into our body when there is a threat, so we can either fight or run to survive.
When we ruminate and worry about our fears, this response kicks in as well. The brain cannot tell the difference between real and fake. If you've ever had a nightmare, then you likely know what I am talking about. Because of this, as we play the scenarios in our minds, our brains believe it is real and prompts the fight-or-flight response.
Related: 5 Powerful Breathwork Strategies to Improve Stress
Now, when our bodies don't have a way to release these hormones or extra energy, it gets stored in our bodies and adds to more stress and anxiety. As we keep experiencing stressful situations, our response becomes more intense.
As you can see, it's a vicious cycle. When our response becomes more intense, there is more energy stored. As long as that energy remains stored and is not released in a healthy and effective manner, the stress will only keep coming back.
For many years, I lived by my family's rule of always "preparing for the worst." Not only did I feel my anxiety increase, but I was often met with the infamous "analysis paralysis." Once I had a backup plan for every potential problem, I was overwhelmed with options to proceed and did not know where to begin. More often than not, I wouldn't complete the tasks because I was burnt out from prepping.
Preparing for problems is definitely a great way to give you confidence and prepare you for your journey. However, it's important to balance progressing and preparing. You can't allow preparing for hindrances and obstacles to stop you from pursuing your goals. You also can't allow the anxiety to stop you, either.
Related: How to Embrace the Power of Gratitude
Most people prepare because they don't want to fail and they don't want to feel the stress or anxiety of tackling the problem. In truth, though, that only makes you more susceptible to stress and can prevent you from taking the necessary steps you need to grow.
It's not the problems you need to prepare for. You need to prepare for the stress and anxiety. You can encounter a million and one problems, but as long as you have an effective way to manage stress, you can soar through your problems and quantum leap to your goals!
Now, I understand overcoming anxiety and stress isn't as easy as it sounds. That's why I've created an Anxiety Journal filled with breathing techniques, resources, crisis planning, and tasks lists to help you overcome stress. Between the journal and this article, you will have a toolbox full of strategies to help you improve your life and effectively ease your stress.
Why is easing anxiety important?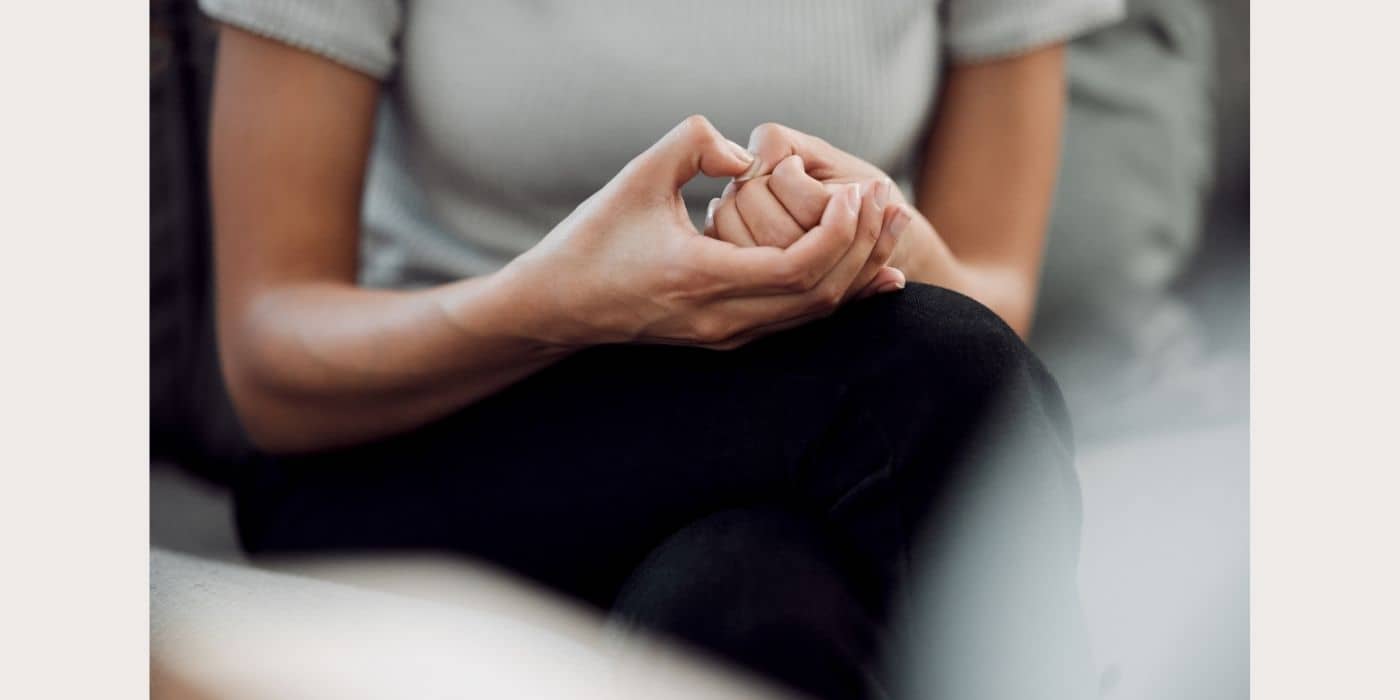 Stress and anxiety can wreak havoc on our bodies. Our bodies were not meant to be in survival mode 24/7, but that's what constant stress does to our systems. If you're constantly stressed, you may experience a variety of symptoms, including:
Fatigue
Poor thinking
Moody
Lack of sleep
Overthinking
Nail biting
Overeating
Engaging in damaging activities like smoking or drinking
Related: The Power of Self-Talk and Why You Need to Be Your Best Friend
Stress can also lead to physical problems, either due to the high levels of hormones in our bodies or because of the poor coping mechanisms we might choose. It may take some time, but you can ease your stress and reverse the damage it may have done to your body. So if you're ready to learn more about some of my favorite ways to ease anxiety, then keep reading!
How can you ease anxiety?
You can ease your anxiety with a variety of methods. Really, it boils down to picking activities that are easy to do, even when you're stressed, and activities that you resonate with. If you can distract your mind, you can ease your stress. Here are a few tips:
1. Breathing Techniques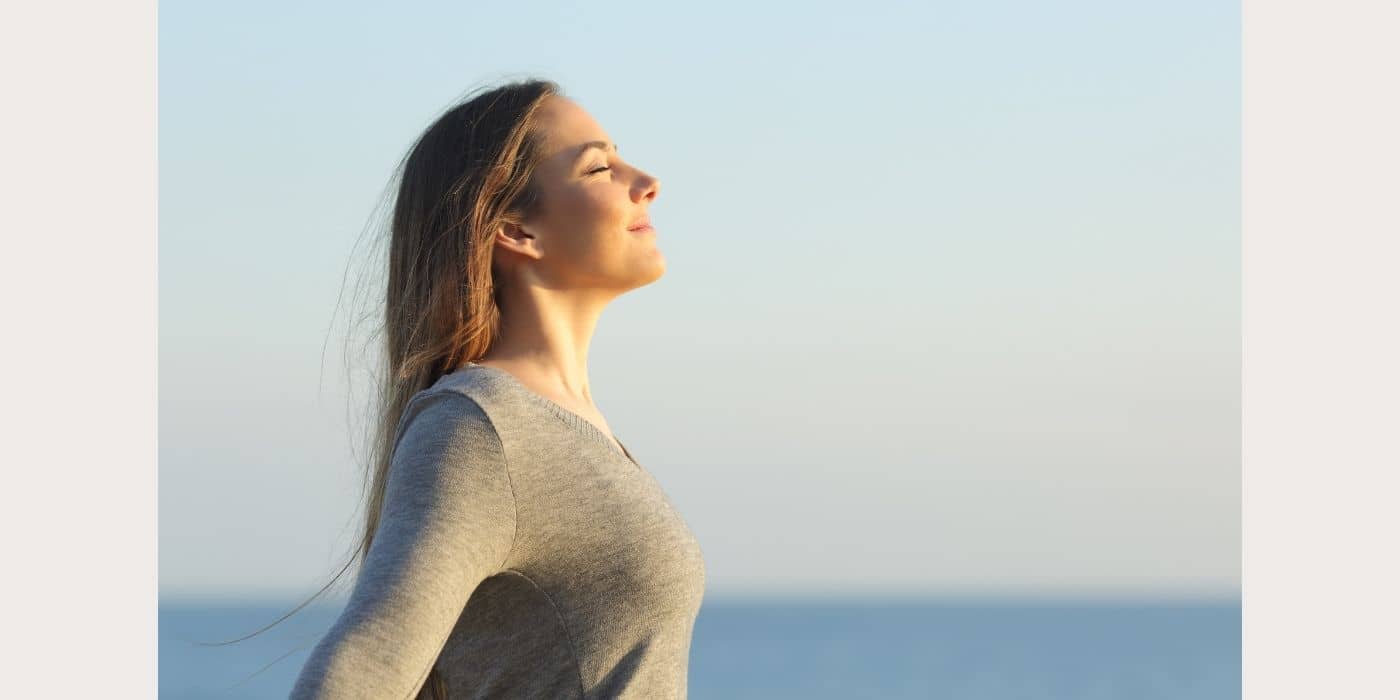 Breathing techniques are by far the quickest and easiest way to ease your stress and anxiety. Your breath is always with you and is a great anchor to the present moment. Also, depending on how you feel, your breath changes. You might take faster and shallower breaths. Or if you're really out of your element, you might be crying or suffering a panic attack.
Each emotion has its own breathing pattern. As a result, by reversing the breath pattern, you can improve your mood. There are many breathing techniques that can help you in a pinch. There is box breathing, triangle breathing, bunny sniffs, 4-7-8, and so much more. If you want to learn more, you can check out my breathing techniques poster or 5 Powerful Breathing Strategies to Improve Stress article.
Related: 15 Uncommon Signs of Stress & Best Ways You Can Manage
2. Practice Mindfulness
Mindfulness is the art of being present and turning your awareness to the current moment. More often than not, the threat is not imminent. The threat is in our heads, in the made up scenario we created. If you can turn your attention to what's truly happening in the moment, then you and your brain will realize that your safe.
To be more mindful, you can practice a grounding technique like 5-4-3-2-1, which is when you find 5 things you can see, 4 things you can touch, 3 things you can hear, 2 things you can smell, and 1 thing you can taste. By using all your senses and observing the scene around you, you can ease your panic attack and focus on the present moment.
3. Meditate
Meditation is another great mindful practice that can ease your anxiety. For beginners, meditating might be difficult because you do have to learn how to quiet the mind and focus on your internal body. However, the benefits are numerous. You also have a variety of meditations to choose from.
You can choose a guided meditation, which is great for beginners. The guide will walk you through the meditation, giving you ideas on how to connect deeper. Also, if you find your mind wandering, you can simply refocus on the guide's voice.
Related: Holistic Wellness: 7 Major Parts & Best Ways to Improve
There are also loving-kindness or chakra meditations. No matter what your goal is, you can find meditations to help clear your energy. If you're looking for a recommendation, one of my all-time favorites is Lucky Syndrome.
4. Self-Care
I cannot express how vital self-care is. A healthy self-care routine can instill more resilience in you than any other technique. Now, self-care doesn't have to be a bubble bath or a massage (although they certainly help!). Self-care is all about YOU. What you do during this time is up to you.
Everybody's self-care routine will be different. Some people may focus more on their appearance and hygiene, others might focus on hobbies and extracurricular activities, while the rest include a combination of both. There is no right or wrong answer here. Figure out what you and your body desires. Determine what your body needs in order to thrive and be sure to give it to yourself on a regular basis. If you need more guidance, check out my 3-Page Mental, Physical, and Spiritual Health Checklist.
5. Exercise
Exercising is most people's least favorite activity, even thought alone has numerous benefits. However, running and exercising releases endorphins that can make us more calm. Many people refer to this as "runners high." By tapping into this "high," you can rewire your body and promote more healthy hormones to take over.
Related: How to Create an Amazing and Beautiful Holistic Garden
Also, there's an old spiritual belief that in order to release the energy, you must complete the loop. For example, if you're stressed and you're experiencing the fight-or-flight response, the best way to ease it is to close the loop. This means you would have to either fight or flight.
Fighting is strongly discouraged, but you can still take flight! Running and exercising would give you the opportunity to raise your heartbeat as high as it would if you were in the flight stage. This in turn would release the stored energy and ease your anxiety.
6. Get a Good Night's Rest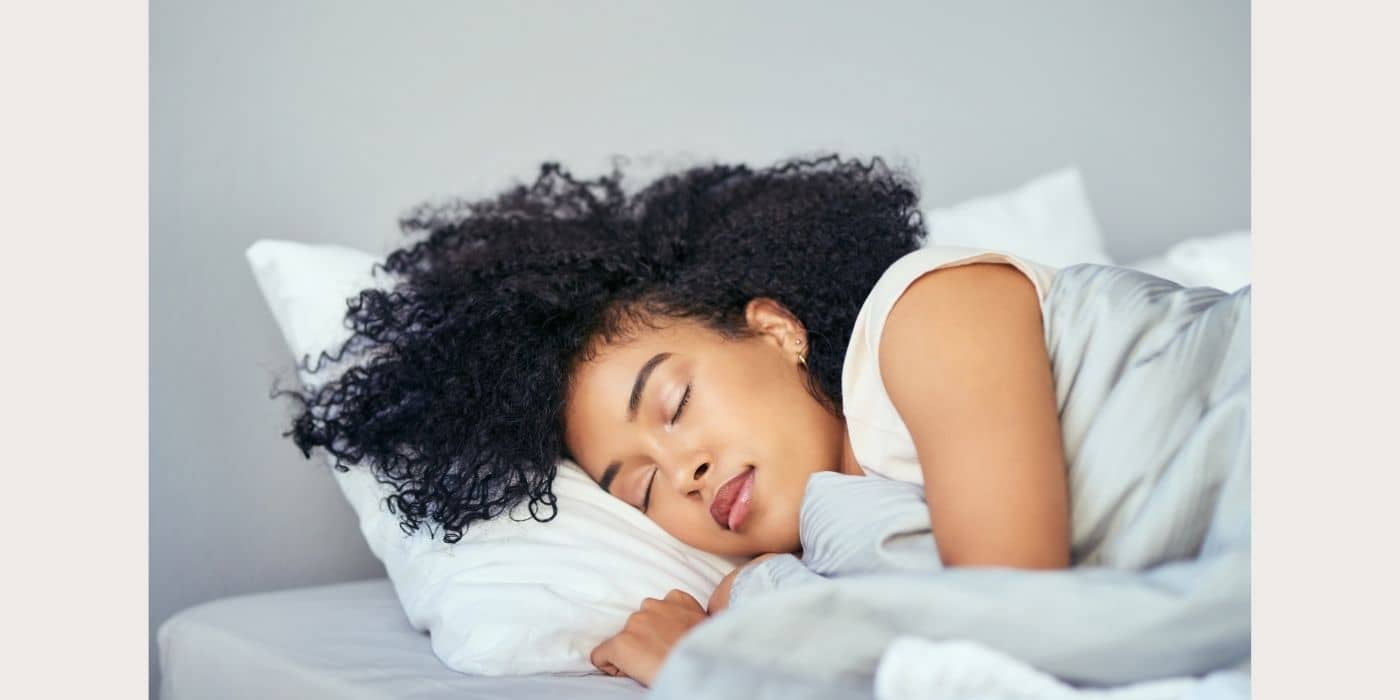 Sleep helps the brain reset and prepare for the next day. If you're not receiving the proper amount of sleep, then your brain won't be as efficient. A less efficient brain might mean you're more susceptible to panic attacks. It may also mean that it's harder for you to overcome the current stressors in your life.
It's important to aim for 7-10 hours of solid sleep each night. Play around with the different times and see what works for you. To help you sleep better, be sure to refrain from using your phone or TV two hours before bed. Don't eat a heavy meal and try reading a book before bed. My Anxiety Journal has a specific section just for your dreams!
Related: Common and Powerful Herbs for Spiritual Uses
7. Stay Away from Drugs and Alcohol
While it might be fun to indulge every now and again, drugs and alcohol can severely impact your thought patterns, self-control, and overall perception of life. If you're struggling to get through your days, take a step away from any unhealthy activities you're engaging in.
8. Balance Diet
Over the years, scientists have learned that there is a connection called the gut-brain axis. The gut-brain axis is a collection of neurons that communicate between the enteric and central nervous systems. In short, they've learned that the gut and brain affect each other through this axis.
This means that unhealthy foods, especially ones that cause inflammation, can directly affect your brain and make you feel depressed or anxious. However, by improving your diet, you can improve the inflammation and, in turn, improve your mood. A few foods to avoid are chips, cookies, sodas, preservatives, and artificial food coloring.
9. Aromatherapy
Aromatherapy is one of my favorite well-rounded practices to improve almost any issue I have in life. From headaches to stress, aromatherapy can help with it all. You can use essential oils in a diffuser, choose incenses, or pick some candles. You will have many scents to choose from, but some of the best ones for stress are:
Related: Tips for Self-Care Practices: Improve Journaling Skills
10. Hobbies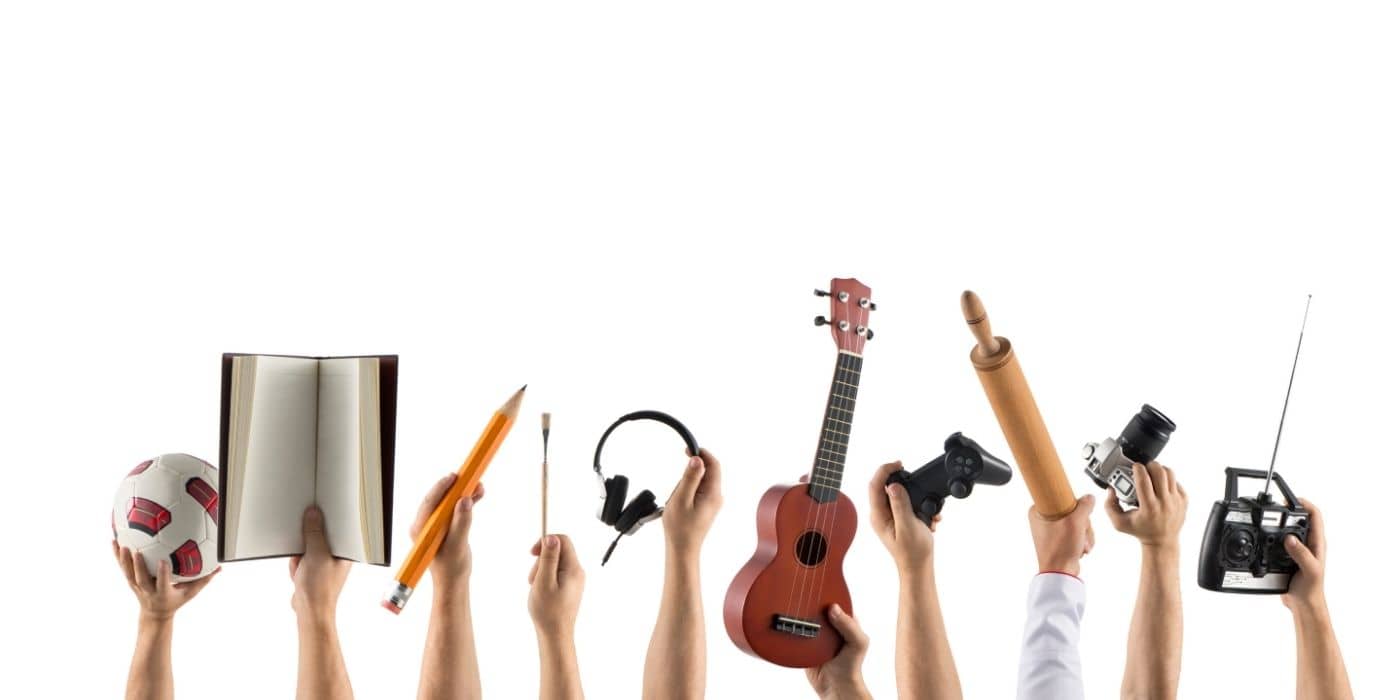 Some people may consider hobbies to be a part of self-care. However, I think it's important to make a distinction between the two. A hobby can definitely be a part of self-care, but it's also important to grow and learn new things.
A distraction will help your brain move on from ruminating and focus on something else. Picking up a new hobby or trying and difficult task is a great way to get your brain to focus on the task at hand and get some neurons firing. Some hobbies you can try are:
Knitting
Photography
Writing
Drawing
Painting
And that's it! There are many more ways you can ease anxiety holistically and naturally, but these are some of my favorites that have always been able to help me in my time of need.
How do you ease your anxiety? What are some of your favorite tactics to improve your mood? We'd love to hear from you in the comments!
PS: Don't forget to check out our Anxiety Journal to discover more ways to ease your stress!