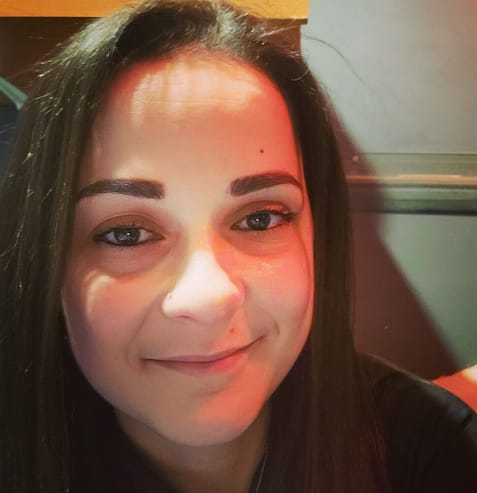 Hi there,
Nice to meet you!
My name is Jaye; I'm a mom to a beautiful little girl and it's because of her that I'm living this holistic path.
Before I had my daughter, I was taking medication to help with anxiety and mood swings, but when I got pregnant, that changed. Stopping the medications cold turkey and feeling my body for the first time in years was clearly a sign that something was amiss in my body. Only I didn't learn my lesson.
As someone covered in tattoos, I consider myself to have a high threshold for pain, but my delivery was unbearable. Ten hours into my contractions, I was begging for an epidural. But it didn't work.
My spine was stabbed four times, as the doctor struggled to find the right spot for the epidural. Finally, after what seemed like an eternity, he said "all was good,"—but it wasn't. My family was shocked to see the amount of blood on the floor when they reentered the room, but I was still so consumed with pain that I didn't even bother to look at it. I was calling the nurses for help, telling them something was wrong.
As in many of these cases, I was ignored and later rushed to have a c-section after my daughter stopped responding during labor. Luckily, my daughter was born safe and healthy, but my issues didn't stop there:
I had a new overwhelming pain in my back. The doctors said it was normal—I was "recovering from the epidural." But I knew my body and how I heal. Something was terribly wrong.
For about three years, I was in and out of doctors' offices. The most they could find was arthritis in a 23-year-old back. For pain management, I was offered 16 shots in my back every few months and two radiofrequency ablation procedures a year that consisted of burning the painful nerves in my spine.
What's worse is that those were all temporary fixes. The shots eventually wore off, and my nerves would grow back. Furthermore, since my nerves were fresh and new, the pain registered ten times worse. I was back to taking a handful of medications to get through my day.
But then Covid-19 arrived. And at first, I panicked. The doctors' offices were closed and only taking emergencies. Since I also have asthma, I was concerned about even being near people. I knew I would run out of options to manage my pain.
So I stopped taking the medicine, and I stopped seeing doctors. While normally I wouldn't recommend this to the average person, I knew myself and my body. I knew it was time to live a different life.
I always had a connection to nature and, as a child, would often prefer to avoid medication at all costs. I decided to embody that version of myself again and made major dramatic changes that have brought me here today. During this time, I've learned how to listen to my inner wisdom and body to create a regime that allows me to be the most pain free I've been in years.
I will not lie. The pain is never 100% gone—it comes and goes. But I enjoy my life again and most days are much more manageable than they were in the past. I can hang out with my now 7-year-old daughter and enjoy the day with her instead of being consumed by pain. I have a toolbox full of tips and tricks for the days I overdo it or for when my body just needs a break. No more pills, no more shots—just me and products provided through Mother Nature.
Of course, there's some of the more obvious methods like exercising or eating healthy, but your health is much more than that. Your health is YOUR health. While it's great to have doctors in your corner or understand medicine, your body is yours. While doctors may help, only you truly know what you're experiencing and ultimately you know what will work for you.
So that brings me here to today. I understand that there's an overwhelming amount of information out there. I know also that what worked for some will not work for all. But my goal is to bring reliable information to one place so that you can decipher what resonates or works for you.
You don't have to conform—whether it's to society, big pharma, or even me. This life is yours and you have the power to live it however you want. By tapping into a holistic and natural approach, you can be assured that you're not doing anything "wrong." You're not popping pills, wondering if you're causing further damage or sulking in your pain. You're simply taking back control of your life.
Holistic and natural living isn't only about using the items Mother Nature provided us with, either. It's about living sustainably, healthily, and according to your values. You can still eat chips or cry when you're sad. It's not about masking pain or becoming a "tree hugger." It's all about reconnecting with yourself. So whether you have chronic pain, want to learn more about holistic living, or are simply looking for new ways to connect with yourself, then you're in the right spot.
Welcome!