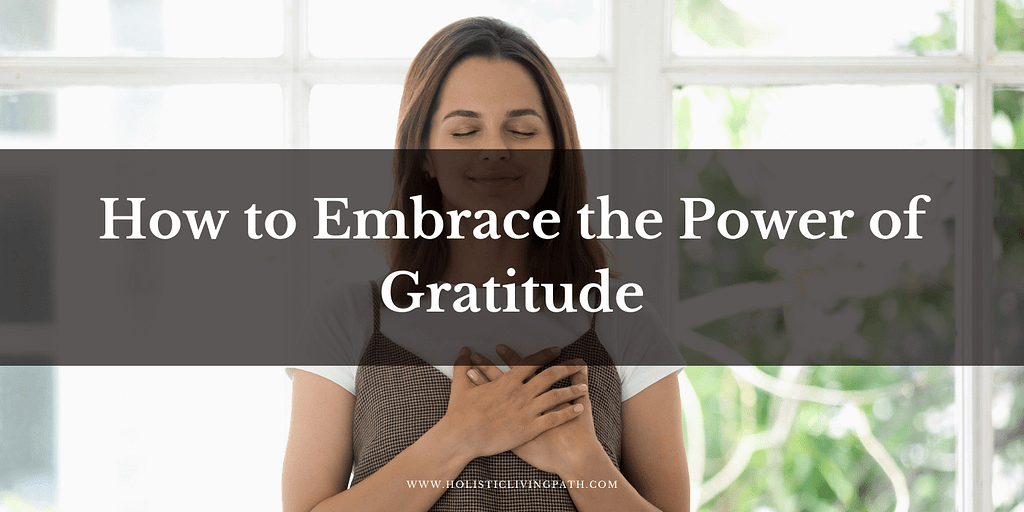 Practicing gratitude might seem like a difficult task. Between overcoming a busy schedule, dealing with the kids, paying bills, and working hard—it's easy to get bogged down by today's needs. However, gratitude is a powerful force that can improve your day and enhance your overall wellbeing.
Disclaimer: I only recommend products I would use myself, and all opinions expressed here are our own. This post may contain affiliate links that, at no additional cost to you, I may earn a small commission. Additionally, as an Amazon Associate, I earn from qualifying purchases. Read full the privacy policy here.
If you've read some of my other articles, then you may already know that I am a huge advocate of gratitude and gratefulness. Today, I am going to give you a little more information on how you can use this skill to really change the trajectory of your day and, in turn, your life.
Related: Simple Ways to Reduce Stress Holistically
I always considered myself to be a grateful person. I said please and thank you and was genuinely appreciative when people would help me. But most times, my gratitude stopped there. I didn't practice being grateful for simple things like running water or the food on my table.
Many people approach gratitude similarly. They may be grateful for one or two moments during their day, but their minds resort back to the old programmed way of thinking as soon as the scene passes. However, looking back now, I realize that this is where gratitude does its best work. When you're able to be grateful for the tiniest, most minuscule parts of life, you open the door to bigger and better gifts from the universe.
This might sound like an impossible or even "silly" action to embrace, but don't worry. I am going to walk you through some benefits of embracing the power of gratitude and how you can start today! If you're looking for a journal or worksheet to go along with this article, then check out my simple 5 Minute Gratitude Journal and Tracker.
What is gratitude?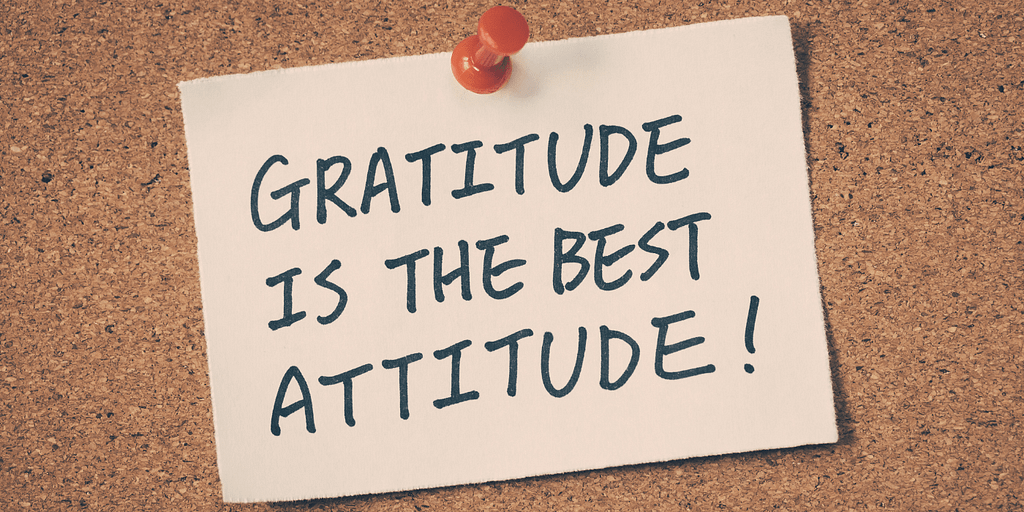 Gratitude is the act of expressing "thanks" or "thankfulness." It's like the moment at Thanksgiving when everybody goes around the table and says one thing that they're grateful for in the year. That is the act of gratitude and gratefulness.
Related: How to Begin Living a Holistic Life
However, practicing gratitude one time a year isn't enough. Gratitude is most effective when practiced every day.
What are the benefits of gratitude practices?
Gratitude is an amazing quality and can improve many areas of your life. The most notable change is your attitude and mindset. When you start searching for objects to be grateful for instead of focusing on what you don't have, your emotions and moods improve. You will feel more at peace with what you have and, instead of longing for more, you will be satisfied with what you already have. Ironically, this leads to you having "more."
Practicing gratitude regularly can also be a form of self-care. When you take time to focus on all the wonderful aspects of your life, you're taking care of yourself on a molecular level. You are raising your vibration and giving your body some "feel good" hormones.
Also, gratitude makes others feel good too. It shows your appreciation for others and that you're open to receiving. When you're grateful around and towards others, they become more grateful as well. It's a domino effect. As a result, they'll be more likely to help you later down the road or will connect to you better on a spiritual level.
Related: 4 Practices to be More Self-Aware with Mindfulness
And last but not least, if you manifest or want to manifest, then gratitude is a crucial part of this process. Gratitude signals that you have received what you wanted, that the chase is "over." For instance, if you want to manifest a specific amount of money, then practicing gratitude after the meditation signals to the Universe that the action is complete. This prompts the Universe to hand deliver the manifestation.
In truth, gratitude has a multitude of benefits. It's up to you to determine how gratitude can most benefit you and take the action to cultivate the reality you desire.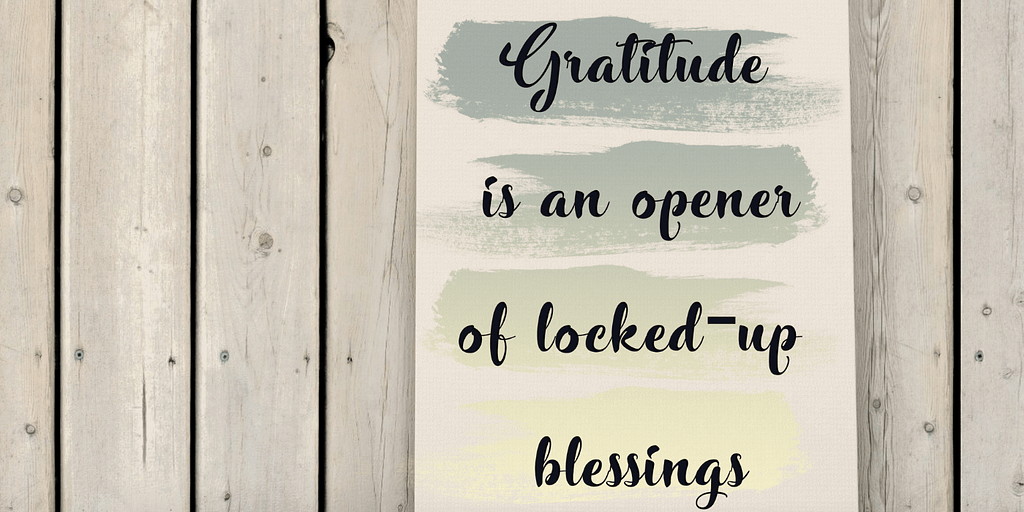 How to practice gratitude daily?
Luckily, cultivating gratitude isn't as tough as it may seem. Redirecting your mindset can be a bit of a challenge initially, but overtime you can make some major progress with a few simple changes. Below are some tips that have helped me cultivate more gratitude in my life.
Practice Being Grateful As Soon As You Wake Up
Have you ever noticed that the moment you wake up, your brain is already working? Before the alarm clock is off and your feet are on the ground, your brain is probably already thinking about waking the kids, preparing breakfast, getting ready for work, the projects ahead, and what tomorrow will bring.
Related: Harness Positive Thinking With Powerful Affirmations
This pattern of thinking can put you into an anxiety ridden or stressful mood almost instantly. If you're not a morning person like me, then it can be even more difficult to shake off a bad mood in the mornings.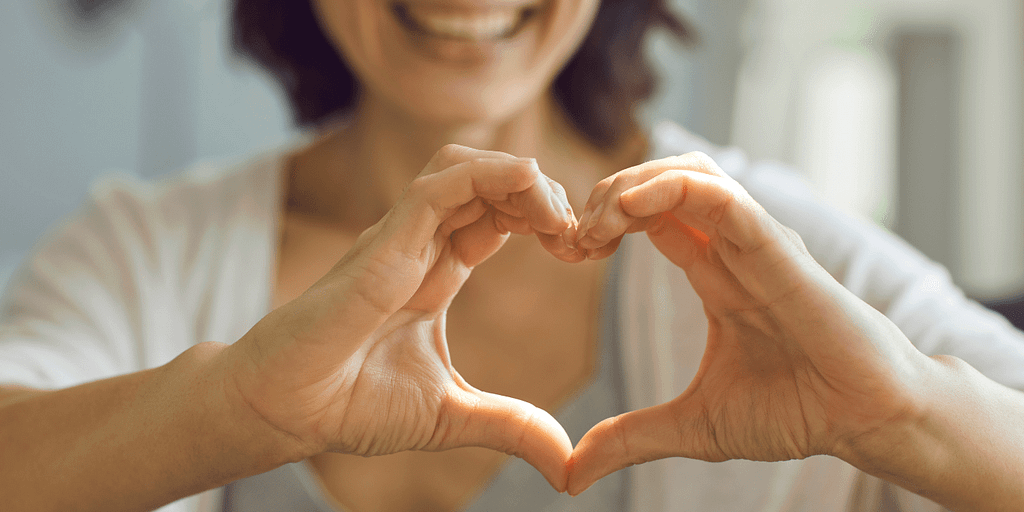 Gratitude is an intentional practice. You have to consistently redirect your thoughts towards gratefulness. Starting as soon as you wake up might take some practice, but reap the most benefits. This practice puts you in a great mood because you're focusing on the positives and not worrying about the day ahead.
When you wake up, note the initial thoughts that cross your mind. Then attempt to redirect them to something positive. It may be even more helpful to have a set of 5-10 affirmations or statements of gratitude ready for you in the morning. When you notice your mind wandering, you can recite the affirmations that you pre-selected.
Focus and Be Grateful for What You Already Have
Some of you are reading this article on the latest iPhone or Galaxy. Others may be sitting comfortably on their couch with their laptop. In some way, you might still be struggling, but you do have materials to be grateful for.
Related: How to Create a Healthy and Holistic Morning Routine
It's tempting to focus on the negative parts of life and constantly mull over all the "what ifs." Especially because that's what your brain was created to do—protect you from harm. However, negative thinking and worrying only invite more stress. Instead, redirect your attention to the things around you. Focus on what you have already received and be appreciative.
Shift Your Vibrations
The way you think affects your vibrations. If you don't practice gratitude often or focus more on stress-inducing thoughts, then your vibration will slow down. Slow vibrations equal more negative experiences. Higher vibrations bring more positive emotions and experiences.
Practicing gratitude as well as other positive emotions like love and courage can improve your vibration, but there are other ways to improve them, too. For some, improving their vibrations makes gratitude more accessible to them. Here are a few ways to improve your vibrations:
Meditation
Practice mindfulness
Listen to solfeggio frequencies
Sound baths
Reiki sessions
Related: Tips for Self-Care Practices: Improve Journaling Skills
Gratitude Journal
Gratitude journals are by far the easiest way to practice, including gratitude into your regime. Some journals are short and to the point—a space for you to list 2 or 3 things you're grateful for. Other journals are more in depth and include reflection questions.
In most cases, they are simple and straight to the point, which makes them easy for many people to access. The 5 Minute Gratitude Journal and Tracker is a great place to get started and contains a simple breathing exercise to help you set the tone of your journal entry. Check out the printable in our shop today.
Gratitude Meditation
Meditations are a wonderful well-rounded practice. It doesn't matter what you need or are looking for, you can find a meditation to help you. Gratitude is no different. YouTube has a variety of free meditations to help you cultivate a more grateful attitude.
Even if you only have five minutes a day, you can squeeze in a short meditation that helps you breathe through your troubles and welcome gratitude.
Related: Tips for Self-Care Practices: Improve Meditation Skills
Practice Gratitude in Advance
This gratitude tip is huge in the manifesting world. Gratitude signals that the deed is complete. As I mentioned earlier, if you want money and show appreciation for having the cash, then the Universe provides. It's counterintuitive, but effective nonetheless.
So if there's something that you really desire, you can try meditating and envisioning you receiving the desire. Once you're done visualizing, express gratitude for the thing you received and watch it manifest into reality.
Don't Focus on Negative Thoughts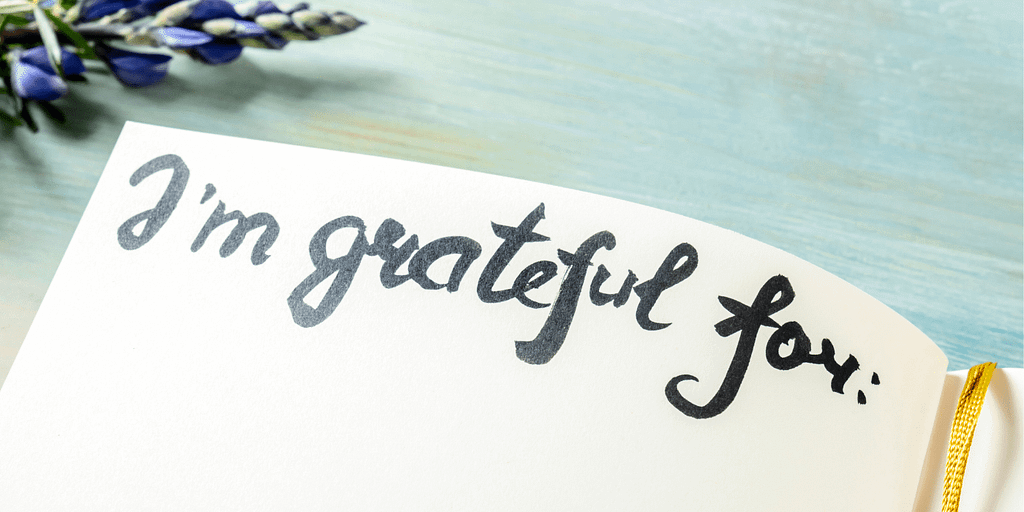 This tip is the most important, and it's last because hopefully then it will stick in your mind a little longer.
Sometimes we cannot control our first initial thought, but we can control the ones that follow it. Don't beat yourself up if you notice a few bad thoughts here or there. Practice being mindful and acknowledging the thought, but let it go. Don't get caught up in the negativity and don't overthink it. Just redirect your thoughts to your goals and gratitude.
Related: 4 Tips to Take Care of Your Mental Health
There you have it! Gratitude has been life changing for me. It has helped me get out of some dark holes and I know that it can do the same for others!
How do you practice gratitude? How has gratitude impacted your life? We'd love to hear from you in the comments!