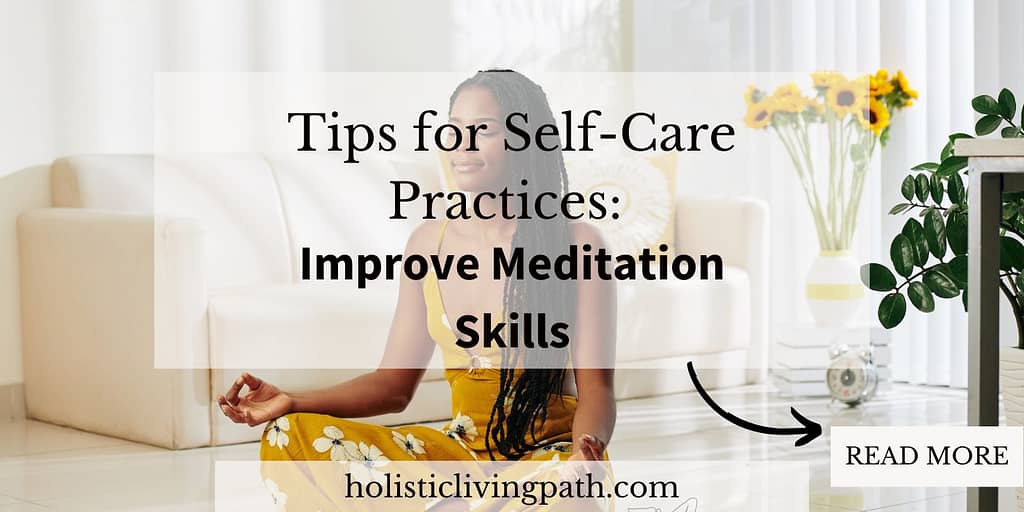 Are you interested in meditation? Do you wonder how meditation can benefit your life? Or maybe you want to improve your meditation skills? Meditation is becoming a more popular method of self-care, but what is it really and how can it benefit you? Well, keep on reading to learn more about the power of meditations and some practical tips to get you started.
Disclaimer: I only recommend products I would use myself, and all opinions expressed here are our own. This post may contain affiliate links that, at no additional cost to you, I may earn a small commission. Additionally, as an Amazon Associate, I earn from qualifying purchases. Read full the privacy policy here.
The relationship I have with meditating today differs from what I thought it would ever be. There's a certain level of discipline and mastery that comes with meditating—one that I struggled to obtain for many years. However, looking back now, I couldn't imagine my days without at least a short meditation.
Related: 8 Powerful and Amazing Mindfulness Energy Techniques
Some people may compare meditation to prayer. In fact, they have many similarities and if you're anything like me, this might've deterred you from the practice in the first place. For a long time, I thought meditation was synonymous with prayer, and I never considered myself to be a religious person.
Although, I cannot deny that there's something magical about this universe. Whether that's God or Mother nature—that's for a different discussion, but meditation doesn't have to be a religious practice in the slightest bit. Instead, it can be an opportunity to look within and develop a stronger connection with yourself.
I have to admit, though, it can be a tough practice to get into, especially if you're not accustomed to the art of self-awareness or mindfulness. When I first began, my mind would wander to some of the most irrelevant thoughts I could ever have. Even with guided meditations, I thought it was tough to focus on the person's voice instead of my mental chatter. Every morning, I tried to meditate and felt unsuccessful.
But then something changed. One morning, I stumbled upon a Lucky Syndrome meditation like this one that changed my life. The woman's soft voice penetrated my subconscious, and I felt a shift in my energy—in my vibration. My body was tingling, my hair was standing up, and I literally felt as though I was vibrating as I chanted with her.
Related: Common and Powerful Herbs for Spiritual Uses
That wasn't even the best part. My whole day followed suit. I was as lucky as the meditation claimed. What was meant to be a busy and endless day went smoothly and ended with a milkshake in hand while I watched the sunset with my daughter. That day, I realized how powerful meditations could be. I only needed to practice and improve my meditation skills for me to see results—and I haven't changed my routine since.
What is meditation?
Meditation is a mindful practice. It's about being present in the moment or tuning into your self-awareness. It's an opportunity to break free from your brain and thoughts so you can instead tune into a more primal feeling. Meditation can sometimes have a negative connotation as some associate this practice with religion, praying, or even "woo woo stuff."
This practice also had to overcome stigmas that were created in the late 20th century due to people using the artform in shows to get audience members to perform silly actions. However, meditation is an opportunity for you to strengthen the bond with yourself so you can understand why you, your body, mind, or spirit may act a certain way.
Meditation comes in many forms. There's walking and movement meditation, visualization, breathing meditations, and much more. They all have different benefits and can target different areas of your life, but the overall goal is to have a few moments for yourself where you can connect on a more cellular or energetic level.
Related: How to Eat a Clean Diet
How can meditation benefit you?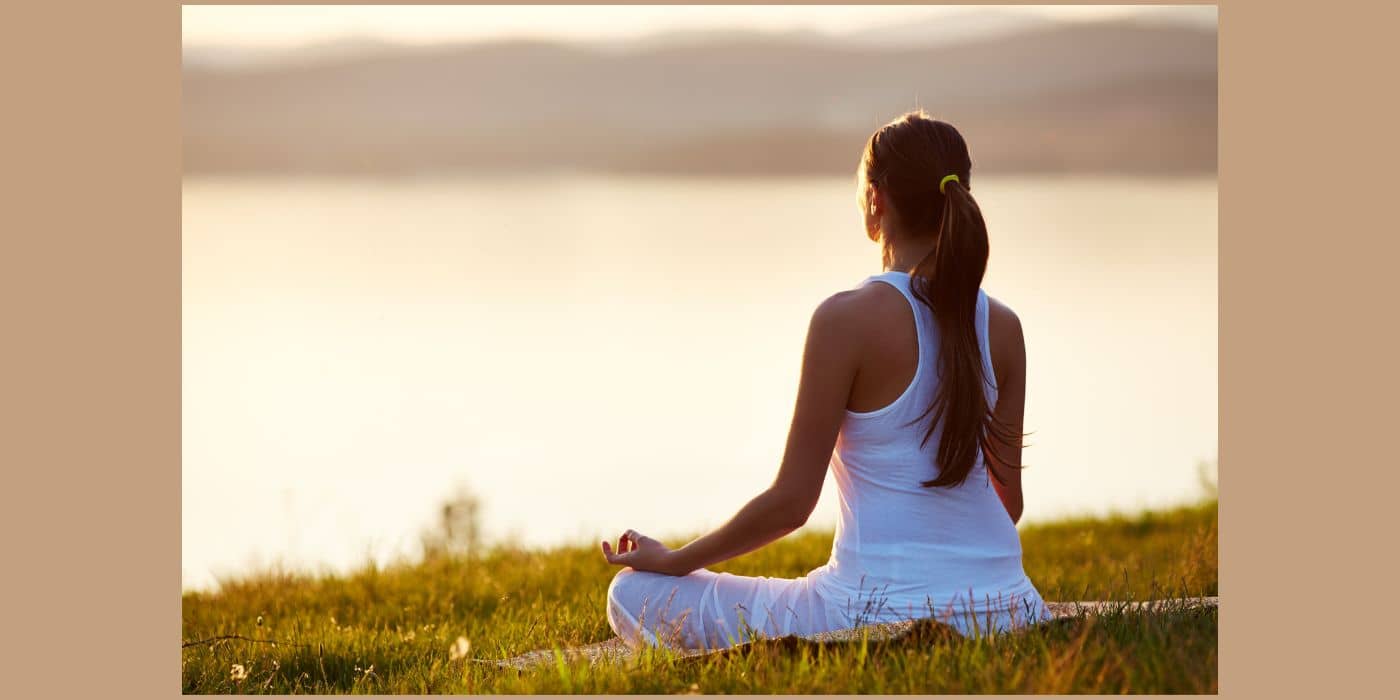 Once you hone the craft, meditation can have numerous benefits. This practice reduces stress and prompts relaxation, which improves your mood. Affirmations and visualization techniques have been shown to improve self-confidence and improve skills. Also, depending on how far you go into the practice, you can use meditation to heal your inner child or manifest your life's biggest desires—which is likely where the "woo woo stuff" comes into play.
Last month, I tried a meditation by Candace Charee called "Recreate Someone." This meditation helps you redevelop a person, something, or even yourself visually and subconsciously to instill new beliefs in them. Charee recommends doing at least 2–3 sessions on yourself before moving on to do 2–3 sessions on someone else.
This meditation helped me push past some fears and rewire the way I think about myself and others. Along with her view on the Law of Assumption, I've found her to be a silent partner in my journey. In the past, I've also used meditation to help with my chronic back pain. YouTube channels like Your Youinverse and Brian Scott have helped me redirect my attention elsewhere.
I've tried meditations on abundance, self-confidence, inner child healing, and so much more. One of my all-time favorites is the one I mentioned above, the Lucky Syndrome, and I can't stress just how gravitationally lucky I am afterwards. And that's not even the tip of the iceberg.
At the end of the day, meditations are a form of self-hypnosis. In this state, you can talk to and receive information from your subconscious. Whether you want to get rid of old beliefs or implant new ones, meditations can help you do it all.
Related: Best Affordable DIY Scrubs for Thicker, Healthier Hair
7 Practical tips for beginners to improve meditation skills
It doesn't matter whether you've been meditating for many years or only a couple of months, sometimes the brain just has a mind of its own. The incessant mental chatter can be discouraging, especially if you don't know how to comfort or quiet it. Before we dive into some of my favorite meditation practices, here are a few tips that can help you improve your meditation skills.
Start with guided or movement meditations
Concentrating on nothing or completely silencing your brain is tough. For this reason, I recommend beginners start with a guided or movement meditation. Both those examples include an external factor for you to concentrate on. If, for whatever reason, you find your mind wandering, you can turn your attention to the movement or the sound of the person's voice. Guided meditations are especially helpful in that they still reach your subconscious even if you fall asleep or your mind wanders off. This is a great way for beginners to improve their meditation skills.
Set aside uninterrupted time
This might be an obvious "duh" for some, but if you have a house full of kids—it can be easier said than done. As you get more proficient, you might tune out the noise, but in the beginning it's best to set aside time where you won't be interrupted. Maybe this is early in the morning, before everyone is awake, or late at night when everyone is settling into their beds. Nonetheless, quiet time is necessary for you to focus and improve your meditation practice.
Be in the dark
For most kinds of meditations, your eyes will be closed while you focus. You might not think so, but bright lights can make concentrating more of a challenge, especially if you're a beginner. Meditation isn't about going to sleep—you have to be aware of the process. But it will be easier to focus if you keep your meditation practice in the dark.
Related: 4 Tips to Reduce Waste in Your Home
Get comfortable
When I meditate, I get cold. I start off on the floor or bed comfortably, but about halfway through my body vibrates against the tile and I can't focus. For some people, it's normal to get cold since your heart rate and blood pressure drop during meditation. If this is you, consider having a blanket ready before you begin your practice. Also, if you don't have a darkroom you could use, or need extra support focusing during the practice, you can also use eye covers, which really helped me improve my meditation skills.
Lay down or use a special cushion
Sitting straight up is tough for me, especially with my chronic back pain. Working from home and over a desk hasn't made it any easier, so I often opt for lying down during a meditation. This gives your back a little extra support and makes it easier on your muscles if you meditate for long periods of time.
If you want to sit, you can use a simple meditation cushion that provides extra. There are also more ergonomic cushions like this one that provide support in all the major areas of your body as you meditate. If you want to improve your meditation skills more efficiently or have chronic pain, then I strongly recommend making sure you have all the support you need.
Pulsating in forehead
As you meditate, you might notice a pulsating or fluttering feeling in the middle of your forehead. This is the pineal gland, or the third eye, as some refer to it as. This sensation is common, especially if you are visualizing or performing a third eye chakra meditation. I've had this flutter be so intense that it vibrated the sheet I used to cover me during a session. At first, it might feel weird and you may be concerned, but remember that it is common and it's the pineal gland releasing hormones.
Related: Top 6 Supreme Yoga Mats and Their Importance
Start with small sessions
Meditations don't have a time limit. You can meditate for five minutes, five hours, five days, or even five years. In fact, monks dedicate much of their lives to meditating. However, for beginners, five minutes can be challenging. Overcoming the mental chatter in your mind is an art and one that needs to be practiced. Unfortunately, though, it can take the brain fifteen or twenty minutes to quiet down, and that's on a good day.
So when you first start meditating, you might want to only do five or ten minutes at a time. This will help you improve your meditation skills without overdoing it. Just make sure that you work on quieting the mental chatter and add more time to the meditation when you notice you're able to be still for longer and are yearning for more.
Best 8 meditation practices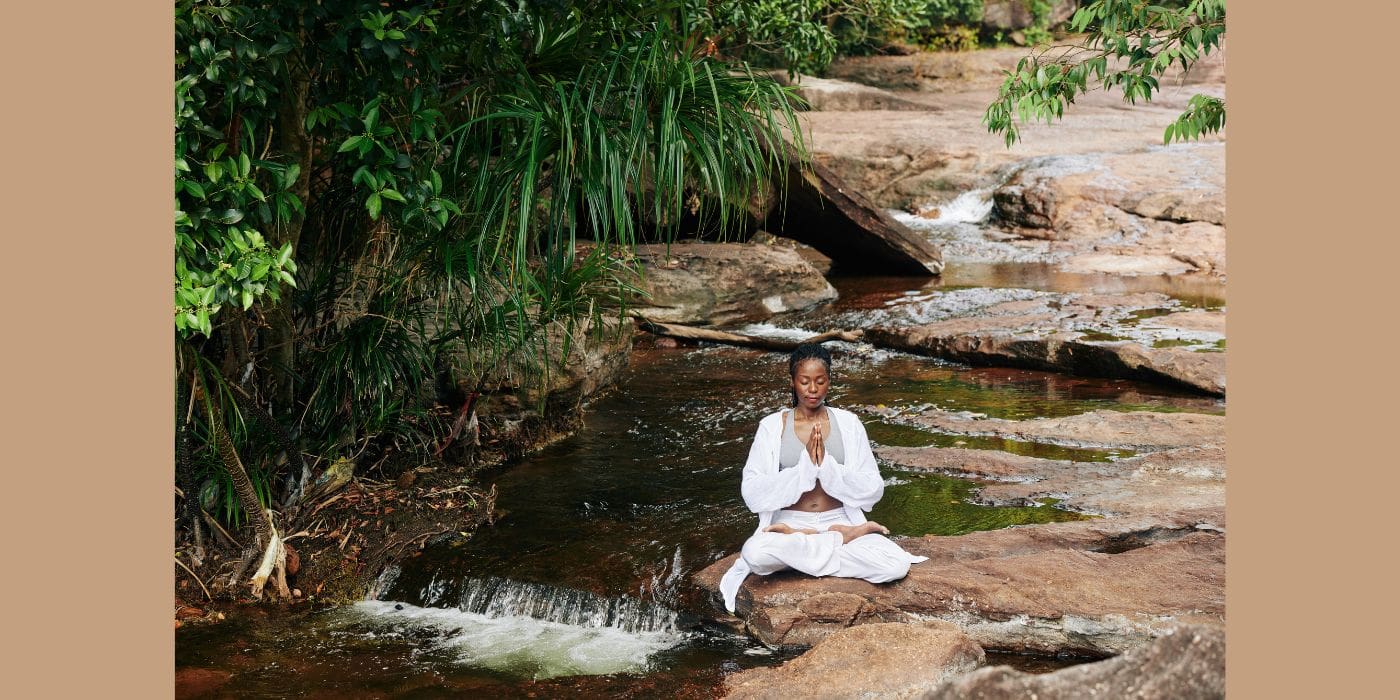 While most meditations have the same basis, they are not all the same, nor are treated the same. Here are some of my favorite meditation practices.
Guided meditations
Another person leads guided meditations. Most commonly, you would find this on YouTube or working with a professional. There might be some music or sounds involved, but ultimately, you settle down and focus on the words of another person.
Related: 12 Fun Yoga Poses for Improved Digestion
Guided meditations are perfect for beginners. However, they're also good for people who are looking for specific benefits from their meditation. For instance, if you want to become more abundant, connect with your higher self, or rewire your subconscious in a specific way, guided meditations would be the way to do it.
Visualization meditations
Visualization meditation is when you picture a scene in your mind as you meditate. This is particularly useful for manifestation techniques, as seeing the specific item or outcome can help you reach your destination.
This is also another great practice for beginners. In most cases, this meditation is led by an individual who will guide you through the scenes. However, you can also meditate in your own space and create your own visual based on the outcome you desire.
Movement meditations
Movement meditations include activities like Yoga or Qigong. During these activities, you focus on your breath as you move into positions. These techniques are particularly helpful for beginners as you have something else to focus on if your mind wanders.
Related: Tips for Self-Care Practices: Improve Journaling Skills
However, depending on the poses, you might find that it's tough to concentrate. This is normal and you simply have to ease out of the pose and bring your attention back to the practice.
Transcendental meditations
Transcendental meditations are probably one of the hardest meditations I've encountered, but the benefits are unquestionable. This practice is all about sitting in complete silence and allowing yourself to simple be.
Unlike most of the other meditations, you focus on something, be it your breath, the posture, your sensations, or another person's voice. However, in Transcendental meditation, you simply just be. There is no focusing—you have to hone the art of ignoring your brain all on your own.
Body scan meditations
Body scans are one of my favorite meditations, especially because it's good for locating sore muscles I didn't even know needed attention. For this meditation, you work on focusing on one part of the body at a time. You can start at the feet or the head—it doesn't matter—and then work your way through the rest of your body. Try to keep your breath even as you assess the sensations throughout your body.
Related: Natural Ingredients for Hair Growth and Thickness to Use
Chakra meditations
According to many professionals, we have at least seven chakras in our body. They need to be aligned and unblocked in order for us to live happily and healthily. When one is unaligned, there can be chaos in our lives. However, a chakra meditation focuses on rebalancing and opening all the chakras.
In these meditations, you focus on a specific (or all) the chakras as you heal. This can be as a guided meditation or you can do it on your own.
Mantra meditations
Mantra meditations are perfect if you want to boost your self-confidence and worth. A mantra is usually a short positive phrase you will repeat to yourself throughout the meditation. Mantras are like affirmations, but they can be about anything, really. During this meditation, you can sit in silence, listen to soft music, or have a guided meditation that repeats the mantras to you as you focus.
Loving-kindness meditation
Loving-kindness meditations are all about spreading love and happiness amongst people. You can do this to yourself or you can send love to others and watch them transform right in front of your eyes.
Related: Wonderful Yoga Poses for Improved Back Pain
For this meditation, you first work on cultivating the feeling of love and then visualize sending that love to anyone you want. You can also visualize doing acts of kindness and bonding with the person. This is also helpful in repairing relationships or friendships.
And that's it! Just remember to give yourself time. You have a lot of factors working against you as a beginner and years of subconscious beliefs to rewire. However, the more you practice redirecting your thoughts and allowing them to pass through you, the easier it becomes.
Do you meditate? What benefits have you seen from your practice? What are some of your favorite meditations? We'd love to hear from you below!