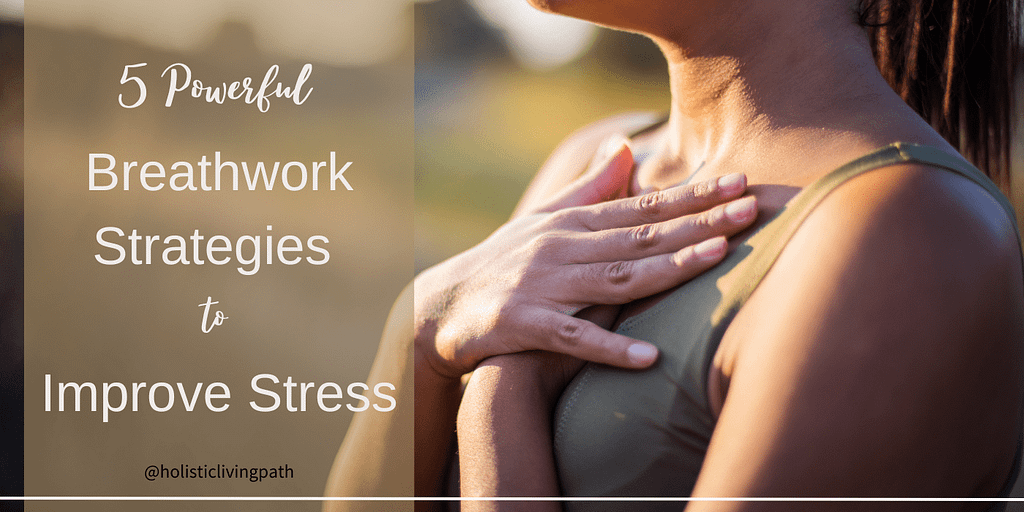 Over the years, you may have heard about breathwork and breathing patterns. Depending on how you tune into your breath, you can rewire stress signals in your body and calm your nervous system. Breathwork is also an amazing mindful practice that can help you be more present. If you're interested in learning more about how breathwork can heal you, then keep reading!
Disclaimer: I only recommend products I would use myself, and all opinions expressed here are our own. This post may contain affiliate links that, at no additional cost to you, I may earn a small commission. Additionally, as an Amazon Associate, I earn from qualifying purchases. Read full the privacy policy here.
Breathwork is an activity that you have to try to truly understand its benefits. When I first heard about breathwork, I was skeptical about how much it would truly "improve my mood," but I was pleasantly surprised with the improvements that I noticed.
Related: Simple Ways to Reduce Stress Holistically
When you focus on your breath, regardless of what pattern, you have no choice but to push aside whatever is bothering you. Your breath is the ultimate anchor in life, the most grounding sensation you can tap into.
You can focus on the temperature change as you breathe in and out. You can notice how your body feels when it is full of clean air, or you can tune into how your body deflates when you exhale. For such a simple practice, you can tap into its energy in a variety of ways.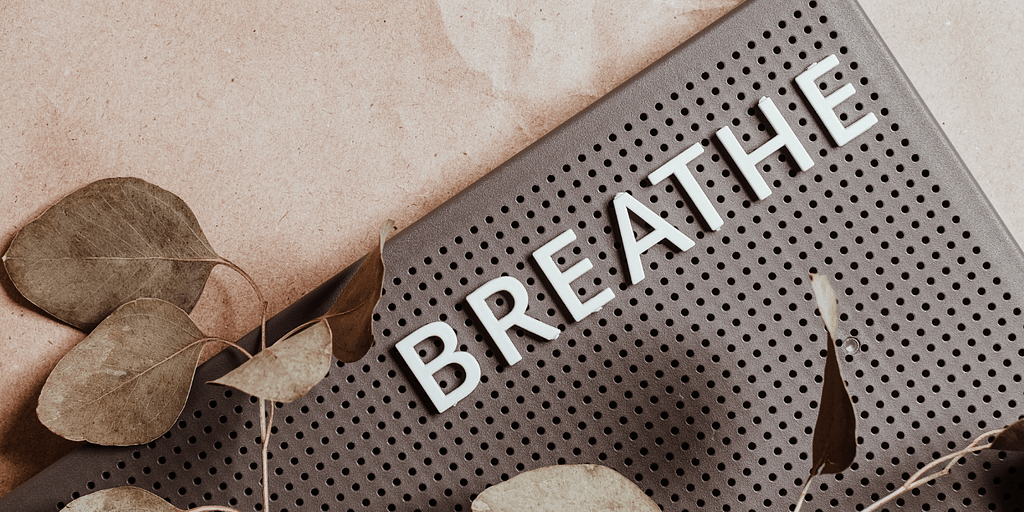 Some breathing practices may be more beneficial than others. Some claim that the sounds you make or the specific pattern you choose can improve your awareness even more. However, science has proven that longer exhales will improve your body's nervous system better than equal or longer inhales.
Over the years, breathwork has really helped me improve my overall mood. When I'm stressed or upset, I notice that my breathing changes and becomes more rapid. So making that distinction and then intentionally changing my breathing pattern to longer exhales has gone a long way in improving my temperament.
Related: 4 Practices to be More Self-Aware with Mindfulness
If you're into reiki or shaman practices, then you might know some breathwork strategies can be intense and intricate. However, I'm going to share some of the simplest breathing patterns that have helped me in a pinch. I have also created a Calming Breathing Techniques for a Healthy Brain Break Poster printable that's available for sale in my shop. Buy your copy today!
What is breathwork?
As we touched upon briefly above. Breathwork is when you tune into your breathing patterns and intentionally shift it to a new pattern. There are a variety of patterns and some may have different benefits than others. However, they will all ease your nervous system if you are willing to let go and focus.
How do breathwork strategies work?
When you're in a fight-or-flight situation, your body pumps hormones that stimulate your body. This can increase your stress or anxiety symptoms. By shifting your breathing pattern, you signal to your body that you are safe. As your exhales become longer and your body shifts into a relaxing state, your body releasing another set of relaxing hormones that ease your mood.
What are some breathing patterns to try?
Breathing patterns can be as difficult or as simple as you would like. You could even create your own pattern to help you focus. As long as your exhales are longer than your inhales and you are giving yourself enough time to breathe comfortably, then you will be okay. However, here are a few of my favorites that have helped me.
Related: A Holistic Perspective: The Mind, Body, and Spirit
Box breathing
Box breathing is a really simple breathwork strategy. Most people use 4, but I sometimes like to use 6. Inhale deeply for the count of your choosing. Hold your breath for the same count and then exhale slowly for the same amount of beats. Some people find it helpful to imagine drawing (or you can trace) a box in their mind.
Triangle Breathing
Similar to box breathing, choose a number of your desire. You can stick with 3 or go a little longer and stick with 5. Inhale to the count of 3 and then hold your breath to the count of 3. Exhale slowly as you count to three. You can also imagine or trace a triangle for this exercise, too.
Rainbow Breathing
If you don't know the colors of the rainbow, you can always refer to the acronym ROY G BIV. Red, Orange, yellow, green, blue, indigo, and violet. For this breathwork strategy, imagine (or trace a picture) or a rainbow. Imagine sliding over the first color as you breathe in slowly. As you breathe out, imagine sliding across the next color. Repeat as necessary. The poster also has a small example for you to follow.
Bunny Sniffs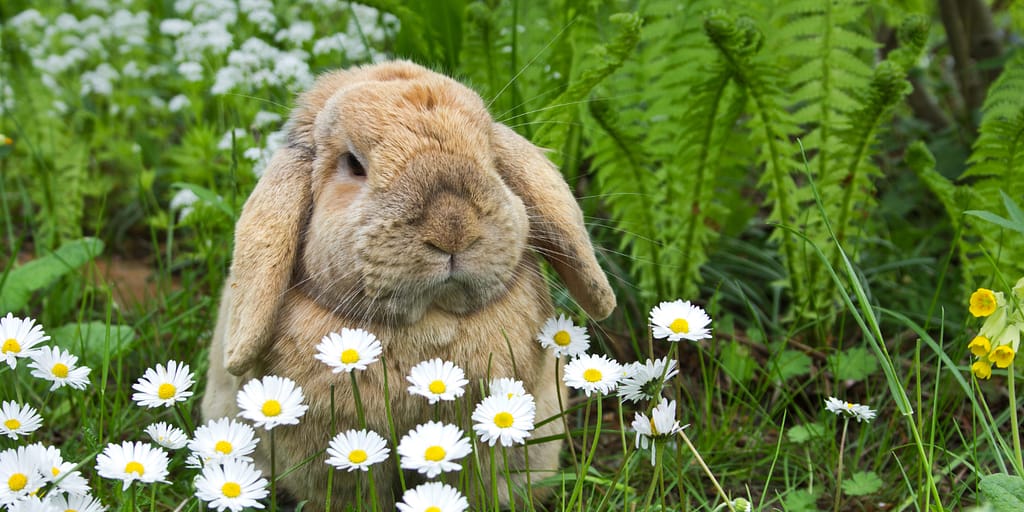 Bunny sniffs is a cute breathing pattern that works wonders. It's also perfect if you have little kids. They will calm down in no time after pretending to be a bunny! For this pattern, you would breathe in sharply three times as if you were a bunny sniffing the air.
Related: How to Live a Life With Less Toxic Chemicals
Balloon Belly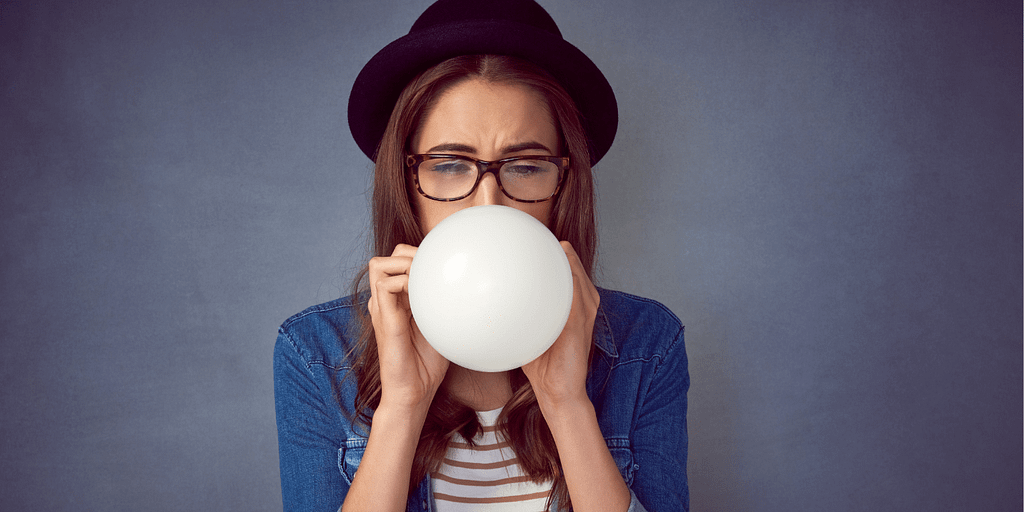 If you know how to blow a balloon, then you already know how to do this one. Inhale deeply, allowing your belly to fill all the way up as if you were blowing a balloon. Only, you don't have to breathe as hard for this exercise. Exhale slowly and allow your belly to deflate.
And that's it! There are many more breathing patterns that can help you improve your mood in an instance. Do you use breathwork to help calm you? What breathing techniques and patterns do you use? We'd love to hear from you in the comments!
And don't forget, If you're looking for more breathwork strategies and an eye-catching way to keep track of them, then check out my breathwork poster!