Are you looking for ways to increase your mindfulness energy? Are you interested in learning about the power of a mindful and conscious lifestyle? If so, you've come to the right place! We're here to give you eight valuable techniques on how to harness mindfulness energy and how it can improve your life. With these simple techniques, you'll find yourself feeling more relaxed, focused, and overall happier as soon as today! Read on to learn more about why mindfulness is essential, plus our favorite tools that will help cultivate positive vibes within yourself.
Disclaimer: I only recommend products I would use myself, and all opinions expressed here are our own. This post may contain affiliate links that, at no additional cost to you, I may earn a small commission. Additionally, as an Amazon Associate, I earn from qualifying purchases. Read full the privacy policy here.
The seasons are changing. The weather is getting warmer and the snow from the summer is melting away. While I normally love the winter and find myself dreading the heat and humidity of the summer, I am reminded that change is inevitable. Change brings new opportunities and possibilities or simply a different perspective. One way to embrace this change is through harnessing mindfulness.
Related: How to Boost Your Energy Naturally
In the past years, I would find any way I could to speed up the change in season. However, this year, I find myself embracing the warm weather. I'm excited to reconnect with nature now that I've begun a new journey in life. My family and I moved out of the city, and I've never been as excited as I am about the new beginnings and experiences that I will embark on.
I've been practicing mindfulness for some time now, although it has been more intense since I moved here. Through this practice, I have been able to embrace change and be more mindful of my thoughts and feelings in the present moment. I am now aware that old me would've thought differently about the summer, meanwhile the new me sees the potential and beauty of it.
So that brings me here. I realize many people lack the ability to flip a scenario—even one as small and uncontrollable as the changing of seasons—into an opportunity. That is why I want to share my journey in mindfulness and eight essential techniques that have helped me harness this calming energy.
I think it's worth mentioning that not all practices will resonate with you—and that's okay. When looking at these exercises from a big picture, it can seem overwhelming, frightening, and even strenuous. But don't let that stop you from trying these techniques and incorporating them into your daily routine. The more practice, the better!
Related: 4 Proactive Self-Care Tips to a Holistic Life
Choose one or two techniques and when you realize your state is changing, take a few minutes and practice the technique.
What is mindfulness energy?
Do you ever feel like you're walking around in a daze, not fully aware of your surroundings? It's a common feeling in our fast-paced world, but taking the time to develop an awareness of your surroundings can make a huge difference in your daily life.
Mindfulness can be defined as "paying attention in a particular way, on purpose, and in the present moment without judgment". The purpose of mindfulness is to be aware of your thoughts, feelings, and sensations in the present moment without letting them control you. When practiced regularly, mindfulness can help to reduce stress and anxiety by increasing your ability to stay in the present moment and recognize negative thoughts or feelings without reacting to them in an unhealthy way. Not only does it increase your safety and security, but it also allows you to fully appreciate the beauty and wonder of the world around you.
This practice allows you to cultivate a sense of peace and relaxation that can help you cope with stress and improve your overall well-being. Mindfulness energy can help you be more aware of your physical sensations, like your breathing and heartbeat, which can help you feel more grounded and centered.
Related: Simple Ways to Reduce Stress Holistically
How can mindfulness energy help you?
Ultimately, incorporating mindfulness energy into your daily routine can help you connect with yourself and the world around you in a more meaningful way. Not only will it keep you safe in potentially dangerous situations, but it can also help you appreciate the beauty and wonder of the world around you.
So, take a deep breath, look up from your phone, and start paying attention to the sights, sounds, and smells around you. Take the time to notice the small things, like the colors of the leaves on the trees or the sound of a distant bird chirping. You never know what you might discover when you start paying attention!
Who knows what you'll discover? Maybe a hidden gem of a park or a charming coffee shop that you've never noticed before. Developing an awareness of your surroundings may just become your new favorite hobby. Look around and soak it all in. You might be surprised at what you've been missing!
Developing an Awareness of Your Surroundings
Having an awareness of your surroundings is important for mindfulness energy because it helps you stay present in the moment. It gives you the opportunity to appreciate your surroundings, help you avoid potential dangers, and build connections with yourself and others.
Related: A Holistic Perspective: The Mind, Body, and Spirit
A few easy ways to develop more awareness of your surroundings is by:
Taking a few moments every morning or evening to be outside and appreciate the nature around you.
Keeping your eyes open for anything out of the ordinary—this will help you stay aware of potential dangers.
Remember to take deep breaths throughout the day and focus on all five senses when doing so.
Making an effort to be fully present whenever you're with friends and family.
Practicing mindful meditation techniques, such as guided visualizations or body scans
By using these techniques, you can learn to become more aware of your environment, and cultivate a sense of presence and peace in your life. So take a few moments each day to reconnect with yourself and the world around you—your body and mind will thank you for it!
Creating an Open Mindset
Are you feeling stuck or closed-minded lately? It may be time to shift your perspective and cultivate an open mindset. Having an open mindset means being receptive to new ideas and experiences, even if they challenge your current beliefs. It's all about approaching life with curiosity and a willingness to learn.
But why is this so important for mindfulness energy? When you embrace an open mindset, you're better equipped to handle stress and uncertainty. You're less likely to get bogged down by negative thoughts or emotions. Instead, you're able to stay present in the moment and tap into a sense of calm and clarity. So, the next time you catch yourself feeling closed off, take a deep breath and remind yourself to stay open. Your mind (and energy levels) will thank you.
Related: How to Begin Living a Holistic Life
You can develop an open mindset by:
Reminding yourself to stay curious and open-minded, even when faced with difficult emotions or challenging situations.
Practicing non-judgment towards yourself and others.
Trying something new—it can be as simple as trying a new cuisine or taking an online class in a subject you're unfamiliar with.
Making an effort to listen more than you talk, especially when engaging in conversations about controversial topics.
Practicing mindful meditation techniques, such as body scans or guided visualizations.
By using these techniques, you can learn to become more open-minded and tap into the energy of mindfulness. So take a few moments each day to practice staying present and curious—your mind will thank you for it!
Practicing Gratitude and Appreciation
How often do you take a moment to reflect on the many blessings in your life? Practicing gratitude and appreciation can have a profound impact on your overall well-being. By consciously focusing on the good things in your life, you can shift your mindset from one of lack to one of abundance.
Whether it's the roof over your head, the food on your table, or the love and support of those around you, there is always something to be thankful for. So why not take a few minutes each day to express gratitude and appreciation for your gifts? It may just be the key to unlocking greater levels of happiness and fulfillment.
Related: Guides to Incorporate Essential Oils into Your Daily Life
Simple ways to incorporate more gratitude into your life can include:
Taking a few moments to appreciate the beauty of nature wherever you are.
Sending a thank-you note or text to someone who has impacted your life.
Keeping a gratitude journal, where you can write down thoughts and moments of appreciation
When we take the time to appreciate what's around us and express our gratitude, we open the door to greater joy and contentment in our lives.
Connecting With Nature
Are you feeling stressed or overwhelmed? Sometimes taking a break from technology and busy schedules to connect with nature can be just what we need. Whether it's going for a hike in the mountains or simply taking a walk in the park, being surrounded by trees and fresh air can have amazing benefits for both the mind and body. Taking a moment to appreciate the beauty of our natural world can help reduce stress and improve mental well-being. Spending time in nature can help you:
Increase your energy levels
Enhance your concentration and focus
Boost your mood and reduce anxiety
Increase your creativity and ability to problem-solve
Connect with others through shared outdoor activities
Related: Best Affordable DIY Scrubs for Thicker, Healthier Hair
Connecting with nature can also help you find balance and inner peace. By being present in the moment, you can tap into a greater sense of mindfulness energy. Luckily, you don't always have to go right into nature to embrace this technique. Beautifying your home with gorgeous greenery or other natural elements like this amethyst crystal tree or tiger's eye wands can improve your mindfulness energy. So next time you're feeling tense, why not take a break from screens and embrace a little natural therapy?
8 Useful Mindfulness Energy Techniques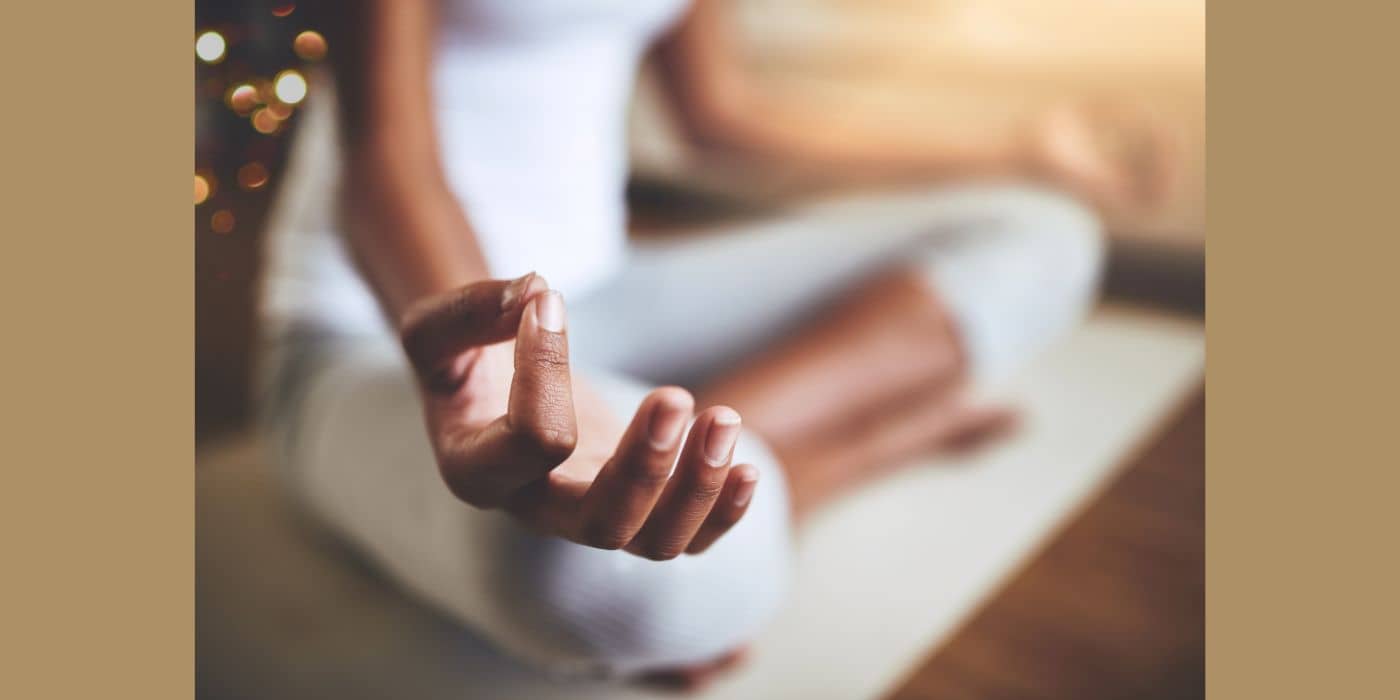 If you're struggling to focus on the present moment or feeling drained of energy, then mindfulness energy techniques may be just what you need to increase your focus and energy levels. It's no secret that mindfulness can work wonders on our mental and emotional health. But did you know that there are specific techniques you can use to boost your mindfulness energy? Here are eight of our favorite activities.
Deep Breathing Exercises
Taking time out of your day to practice deep breathing can help relax the body and mind, allowing you to become more present in the moment. Slow, deep breaths can activate your parasympathetic nervous system, which helps reduce stress and anxiety. Two popular breathing exercises you can try are box breathing and 4-7-8 breathing.
Box breathing is a technique of inhaling for four seconds, holding your breath in for four seconds, exhaling slowly out for four seconds, and then holding again for four seconds. You can repeat this exercise for a few rounds or as long as you need to.
The 4-7-8 breath technique is also great for relaxation. This involves inhaling through your nose for four seconds, holding the breath in for seven seconds and then exhaling out for eight seconds.
Related: Grounding Means Living Naturally
Meditation and Mindful Movement
Meditation can help you become more aware of your thoughts, feelings, and emotions without the need to judge yourself. Taking some time out of your day to meditate can be incredibly calming and help you connect with your inner self. You can practice meditation while sitting still or by doing some mindful movement, such as walking meditation or yoga.
Body Scans
Body scans involve paying attention to different parts of your body and becoming aware of any tension that may be present. This can help you become more in tune with yourself and learn how to relax and release any tightness from the body. A simple way to begin is to start at your feet and slowly move up through each body part, noticing any sensations or areas of tightness as you go.
Visualization Exercises
Visualization involves creating a mental image or scenario in your mind's eye. It can help reduce stress and increase mindfulness energy by creating a calming environment in which to practice relaxation. For example, you might visualize yourself sitting on the beach or walking through a peaceful meadow.
Grounding Exercises
Grounding exercises can be helpful when you're feeling overwhelmed, stressed, or anxious. These exercises, in general, focus on your senses. For instance, you can connect with your environment by focusing on five things you can see, four things you can touch, three things you can hear, two things you can smell and one thing you can taste. This helps to bring your awareness back to the present moment and become more mindful of your surroundings. You can also walk barefooted or spend time in nature, which can help ground and balance your energy.
Related: Essential Things to Know Before Growing Your Own Food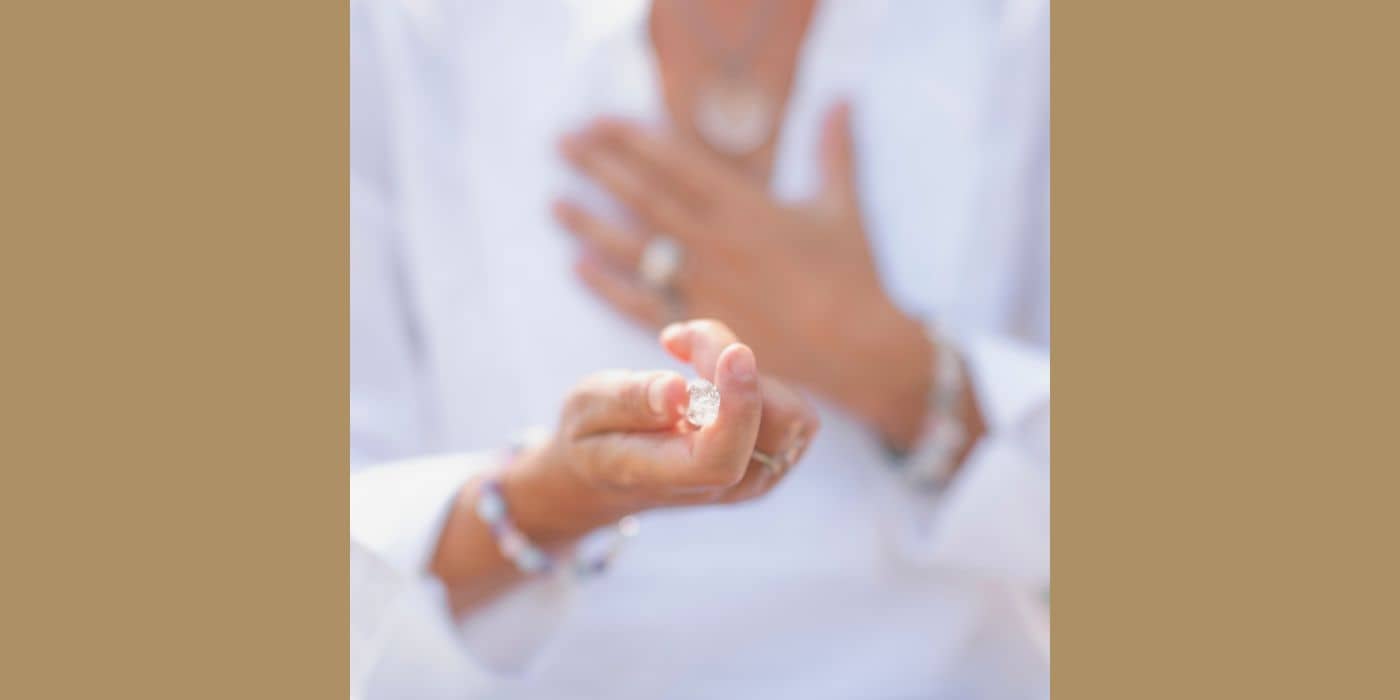 Mental Anchors
Mental anchors are a powerful tool for bringing you into the present moment. A mental anchor can be anything from a phrase or mantra to an image or sound. When you're feeling overwhelmed by your thoughts and emotions, call on your mental anchor to help bring you back to the here and now. You can use it throughout your day to help keep you focused and mindful.
Mindful Walking
One of the easiest ways to boost your mindfulness energy is by taking a mindful walk. This is simply walking with awareness and paying attention to each step you take. Notice the way your feet move as they hit the ground, and take time to appreciate your surroundings. This exercise can help bring a sense of stillness and clarity to your day.
Mindful Eating
Mindful eating is another great way to boost your mindfulness energy. This involves paying attention to what and how you're eating, as well as being aware of the present moment. It can help you become more mindful of your hunger and fullness cues, as well as your emotional triggers when it comes to food. Take time during meals to really taste and savor each bite, and try to avoid distractions such as phones or television.
These are just some ways you can use mindfulness to increase your energy levels. When we're mindful and present, we're more aware of our surroundings and our true selves, which can be incredibly beneficial for reducing stress and increasing energy. Give these techniques a try to see if they help to increase your mindfulness and energy.
Related: 4 Practices to be More Self-Aware with Mindfulness
Taking the time to cultivate mindfulness energy can be a rewarding activity. It helps us build an awareness of our surroundings, expand our mindset, and practice gratitude for the things we often take for granted. By connecting with nature, we can find peace of mind by experiencing its calming and grounding benefits. With this newfound appreciation, armed with a few techniques, you will be well on your way to mastering mindfulness energy in no time.
So why not give it a try? After all, we are all capable of finding joy from something as simple as taking a mindful walk outside our door and simply allowing yourself to witness the beauty of nature. Live in the moment—it is more valuable than any money or material wealth that one may eventually acquire throughout their life journey.