Looking for a way to naturally improve your hair without the typical harsh chemicals of standard hair care products? It turns out it's easier than you may have thought! Adding some simple, natural ingredients to your shampoo and conditioner can make all the difference. In this blog post, we're going to share with you some great ingredients that can give you healthier and better-looking hair almost instantly. We'll cover everything from essential oils to herbs and other plants for the perfect holistic approach. Keep reading on for more about these amazing additions to your normal routine!
Disclaimer: I only recommend products I would use myself, and all opinions expressed here are our own. This post may contain affiliate links that, at no additional cost to you, I may earn a small commission. Additionally, as an Amazon Associate, I earn from qualifying purchases. Read full the privacy policy here.
My hair is thin and brittle. Over the years, I've tried a variety of products to strengthen it, but nothing seemed to work. In fact, after trying many techniques recommended to me by friends, I thought my hair was worse than ever. The back of my head was thinning so much that I believed within a few years, I would have a full bald patch.
Related: How to Boost Your Energy Naturally
Now, I've always had thin and fragile hair—even as a kid. Of course, then, in my teenage years, I went through boxes upon boxes of hair bleach and colored dyes. While I got to enjoy embodying the rainbow, my thin hair was deteriorating, and I paid for it as an adult.
The only time I can think of having long, luscious, thick hair was during my pregnancy. The changes in my hair were drastic, and I silently hoped that it would stay like that forever. But, of course, it didn't last long and in the following months, my thinning hair came back with a vengeance.
That's when I looked for natural alternatives, and it turns out there are plenty! When I researched natural remedies for hair health, I found an amazing array of herbs and essential oils. These ingredients are great for adding volume and shine to thin or brittle hair. Plus, they can also provide nourishment to the scalp and help to speed up hair growth.
At first, I started with simple DIY hair scrubs for healthier hair, which improved my hair and scalp. Less dandruff appeared, while my hair seemed shinier and more voluminous. But of course, I wanted more, and I wanted to ensure that I was taking care of my hair in all the ways possible. This led me to an article about adding natural items, like essential oils, to your shampoo and conditioners.
Related: Simple Ways to Reduce Stress Holistically
Since I had a bunch of essential oils, I gave that a try first. However, I learned that mixing scents with already scented shampoos can make me nauseous in the shower. Plus, since I already had a peppermint and jojoba shampoo and conditioner set, I didn't notice much of a difference. So then I started adding herbs and other natural items I had saved from other experiments, like aloe vera gel, coconut oil, and apple cider vinegar.
I started by mashing a handful of herbs in a bowl with some water until it became a paste, then added it to my shampoo and conditioner. I could instantly feel the difference—my hair felt softer than ever before! Not only did the texture of my hair improve significantly, but so did its shine and volume. The essential oils and herbs had nourished my scalp and helped repair the damage that I had done throughout the years.
I'm now in the habit of adding natural items to my shampoo and conditioner on a regular basis. They make my hair feel great, and are a cheap and easy way to improve my hair's overall health. Plus, with everything from essential oils to herbs, I'm sure to find something that works for me and my particular hair woes.
So if you're looking for an inexpensive and easy way to improve your hair health, try adding some natural ingredients to your hair products!
Related: How to Begin Living a Holistic Life
Introducing Natural Ingredients to Your Hair Care Routine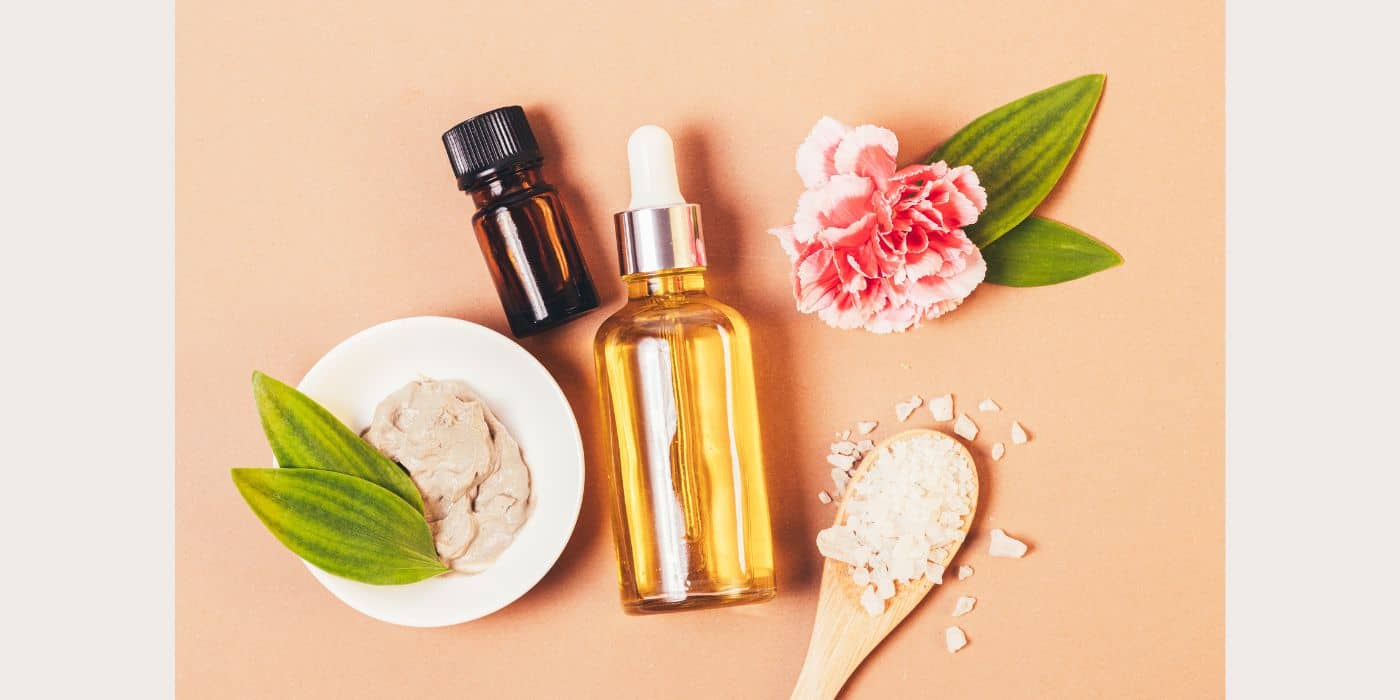 Are you tired of using hair products that are loaded with harsh chemicals? It's time to introduce natural ingredients to your hair care routine! Not only are natural ingredients better for the health of your hair, but they are also better for the environment. Consider using ingredients such as coconut oil, avocado, honey, and aloe vera to nourish and strengthen your hair. You can add them to your hair alone, create your own scrub or hair mask, or sneak them into your shampoo, conditioner, and other hair products. These ingredients not only help to repair damaged hair but can also prevent breakage and split ends.
Benefits of Adding Natural Ingredients to Your Shampoo & Conditioner
Have you ever considered adding natural ingredients to your shampoo and conditioner? Not only do they smell amazing, but they also have numerous benefits for your hair health. Natural ingredients like coconut oil, argan oil, and shea butter can hydrate and nourish your hair, keeping it looking healthy and shiny. Rosemary and tea tree oils have anti-inflammatory and antibacterial properties. These are great scalp issues such as dandruff and itching. Plus, using natural ingredients in your hair products means you're avoiding harsh chemicals and toxins that can damage your locks.
Sneaking these natural ingredients into my shampoo and conditioner is one of my favorite tricks because it's an inexpensive and easy way to give my hair a boost. Adding it to my shampoo means I never forget this treatment and I know that my hair is getting the nourishment it needs. Plus, it smells delicious and makes me feel pampered every time I shower! It saves time and is effective—what more could a woman ask for?
Essential Oils and Their Effects on Hair Health
Are you tired of using harsh chemicals in your hair? Look no further than essential oils—these miraculous oils can have a multitude of benefits for your hair health, from promoting growth to reducing dandruff. For example, rosemary essential oil helps to increase circulation in the scalp, while lavender can aid in repairing split ends. Tea tree oil is great for treating dandruff and promoting healthy follicles, while also providing anti-inflammatory properties. While peppermint oil may help stimulate hair growth by increasing blood flow to the scalp. Jojoba oil is a great addition for those who suffer from dry hair as it helps to lock in moisture and promote healthy rejuvenation of the follicles.
Related: 4 Tips to Take Care of Your Mental Health
With so many options to choose from, essential oils are a natural and effective way to nourish your hair. Give them a try and see the difference for yourself!
Natural Items to Add to Hair Products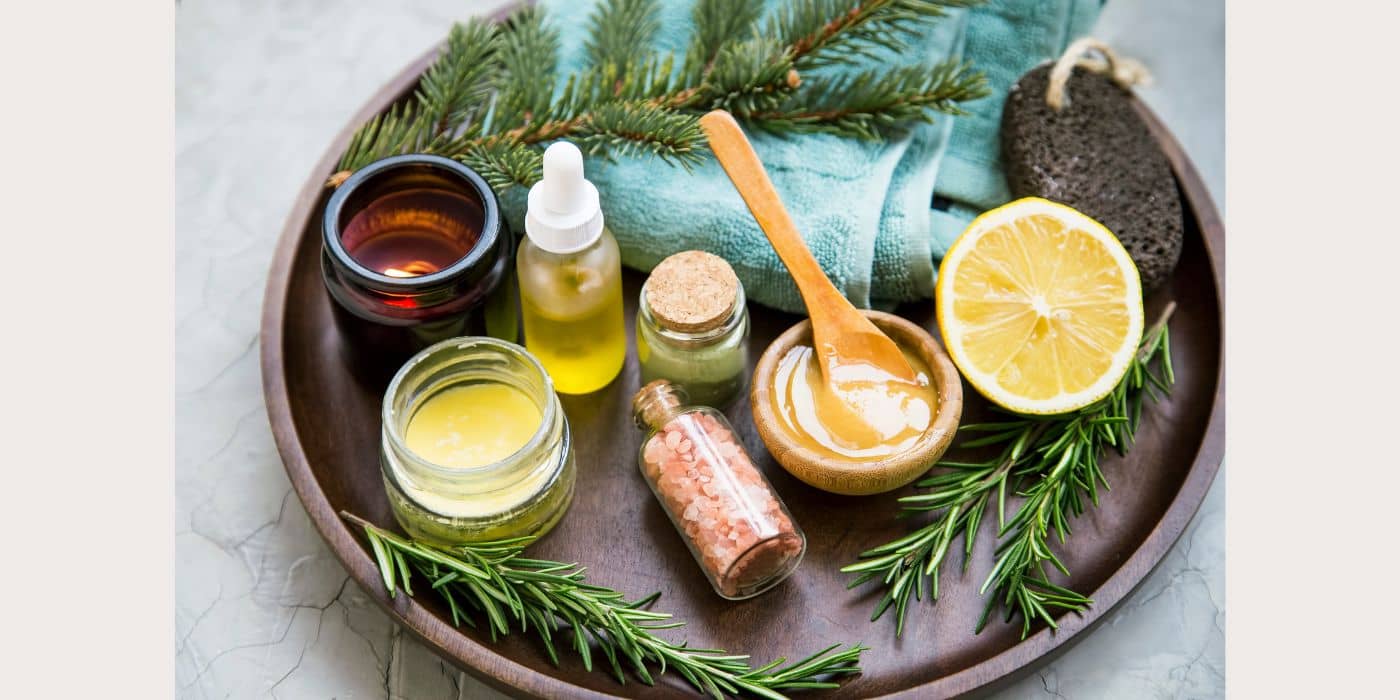 It's important that you know what products you're using and where they are coming from. Some shampoos, conditioners, or other hair products can have damaging ingredients that you don't want to put on your hair. For example, sulfates can strip your hair of its natural oils, leading to dryness and brittleness. That's why it's important to look for products that are sulfate-free and find natural ingredients to add to your shampoo and conditioner.
Below are some natural items you can add to your hair products.
Honey: A Natural Ingredient for Hydration and Softening
Looking for a natural way to hydrate and soften your hair? Look no further than honey! This sweet ingredient is a great addition to your shampoo routine, as it has natural humectant properties that help lock in moisture and leave your locks feeling soft and silky smooth. Plus, honey is rich in antioxidants, making it an excellent choice for those looking to nourish and protect their hair from damage.
Coconut Oil – A Moisturizing Miracle Worker
Are you tired of dry, brittle hair? Look no further than coconut oil! This natural ingredient has been praised for its moisturizing properties in the beauty world, and for good reason. By adding coconut oil to your shampoo or conditioner, you can transform your hair from dull and lifeless to shiny and nourished. Not only does coconut oil penetrate the hair shaft to moisturize from within, it also has antifungal properties that can improve scalp health.
Related: How to Eat a Clean Diet
Apple Cider Vinegar – An All-Natural Clarifier
Have you ever considered adding apple cider vinegar to your hair care routine? It may sound strange, but this all-natural clarifier has some incredible benefits for your locks. By mixing a bit of ACV into your shampoo or conditioner, you can remove buildup and restore shine to dull, lifeless hair. Plus, the acidity of the vinegar helps to balance your scalp's pH levels, promoting healthier hair growth. Not to mention, apple cider vinegar is affordable and readily available at your local grocery store.
Rice Water – An All-Natural Shine
If you've never heard of using rice water for your hair, then don't skip this section just yet. Incorporating rice water into your shampoo or conditioner can have amazing benefits for your locks. Rice water is packed with vitamins and minerals that can help nourish and strengthen your hair. This natural ingredient is a simple trick to getting your hair to look shiny and healthy. Plus, it can aid in promoting hair growth, making it a great option for those looking to add length to their hair.
Lemon – An All-Natural Scalp Cleanser
Lemons are not just a key ingredient in your favorite lemonade or pie; they can also do wonders for your hair! Adding a squeeze of lemon juice to your shampoo or conditioner can bring a host of benefits for your locks. The citric acid in lemon helps to cleanse and remove build-up from your scalp, leaving you with shinier and healthier looking hair. It's also believed to stimulate hair growth and reduce scalp inflammation. Not to mention, the delicious scent of lemon can give you a refreshing start to your day.
Salt – An All-Natural Exfoliator
Are you tired of trying different hair products that promise to give you the perfect shine and volume, but fail to deliver? Well, you can add a pinch of salt to your shampoo or conditioner to see some remarkable changes in your hair. Salt adds volume and texture to your tresses,. It also helps in removing excess oil and impurities from your scalp. Plus, this simple trick can also help in preventing dandruff and reducing hair fall. So, next time you wash your hair, try this easy hack and see the amazing difference for yourself!
Related: Grounding Means Living Naturally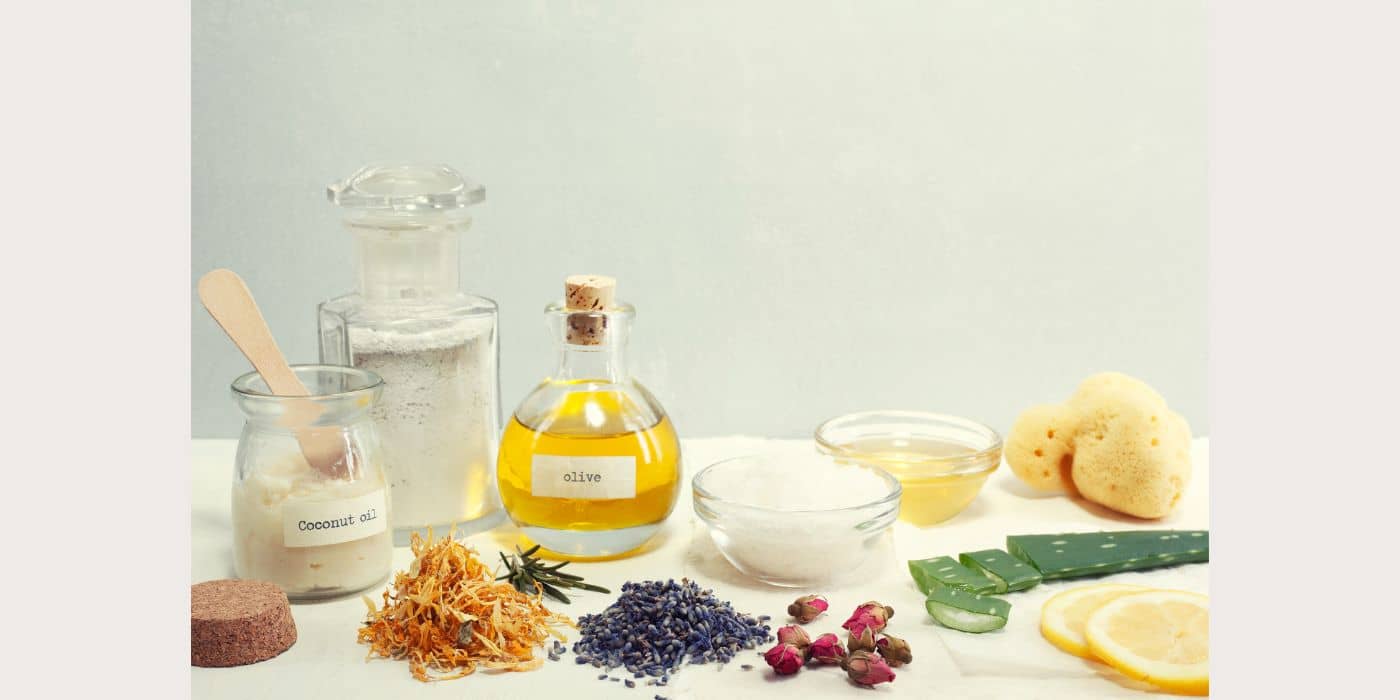 Rose Water – An All-Natural Hydrator
Have you ever considered adding rose water to your hair care routine? Not only does it give your hair a beautiful, natural scent, but it can also provide added benefits for your locks. By adding rose water to your shampoo or conditioner, you can help to soothe irritated scalps, moisturize dry hair, and even potentially boost hair growth. So why not give it a try? Next time you're picking up hair care products, look for ones that contain rose water or try making a homemade treatment by mixing rose water with your favorite shampoo or conditioner. Your hair (and nose) will thank you for it!
Aloe – An All-Natural Conditioner
Welcome to the wonderful world of aloe! Did you know that this succulent plant has endless benefits for both our health and beauty routines? One easy way to incorporate aloe into your daily life is by adding it to your shampoo or conditioner. The properties in aloe can help promote healthy hair growth, soothe an itchy scalp, and add shine and hydration to your locks. By doing this, you'll not only reap beautiful hair benefits, but you'll also be treating your hair to a natural and gentle ingredient.
Herbs – A Natural Hair Strengthener
Herbs are a great natural way to boost the health of your hair. Adding herbs to your shampoo or conditioner can bring a host of benefits, such as reducing inflammation, promoting hair growth, and preventing dandruff. Some popular herbs for hair care include rosemary, sage, nettle, and thyme. Rosemary can help with hair loss, sage can add shine and body to your tresses, nettle can help with itching or dandruff, and thyme can improve scalp circulation. These powerful ingredients can help make your hair look thicker and shinier without the use of harsh chemicals.
You can add these to your hair products by either using an infusion of the herbs or buying a pre-made herbal shampoo and conditioner. You can infuse the herbs by simmering them in a pot of water, steeping them overnight, or blending them into a paste. Whichever method you choose, adding herbs to your hair care regimen can make a big difference in the way your hair looks and feels.
Related: How to Live a Life With Less Toxic Chemicals
And there it is! When put in the right hands and combined correctly, these revitalizing ingredients can take your hair to the next level. So go ahead and start experimenting today—you may find that it's worth taking a second look at nature's stores!
Do you already have some natural ingredients that you like to sneak into your products? Leave us a comment below! We'd love to hear more!
Next: Best Affordable DIY Scrubs for Thicker, Healthier Hair