Stress is a part of life, but it can be tough to recognize the signs that indicate when it's time to take a break. However, it's important to pay attention to the subtle, and sometimes uncommon, signs of stress that many of us overlook. In this week's article, we'll explore 15 uncommon signs of stress and discuss how to manage it with a holistic lifestyle.
Disclaimer: I only recommend products I would use myself, and all opinions expressed here are our own. This post may contain affiliate links that, at no additional cost to you, I may earn a small commission. Additionally, as an Amazon Associate, I earn from qualifying purchases. Read full the privacy policy here.
I used to think that the amount of stress I could handle correlated with my self-worth. The more stress I could handle, the more awesome I was—right?
Related: Simple Ways to Reduce Stress Holistically
Friends and family were quick to turn to me for help in times of crises because they knew my threshold for stress was off the charts. In fact, I prided myself on how much weight I could carry on my shoulders—and welcomed more.
And then, the panic attacks started. My legs turned to jelly every time I entered my car, and I snapped at anyone who looked at me the wrong way. I struggled to breathe daily, couldn't concentrate on anything more than a few minutes at a time, and my energy levels were inconsistent.
Somewhere along the way, I felt taken advantage of. I no longer wanted to help others and when it was my turn, no one was around to help me.
The combination of my people pleasing ways along with my incessant desire for more stress led to many unhealthy behaviors. However, a holistic lifestyle helped me develop a more healthy way of living.
Related: 4 Tips to Take Care of Your Mental Health
By taking a mindful approach to stress management, you can create a healthier and more balanced life. From boosting your self-care routine to making time for leisure activities, there are plenty of ways to reduce stress and improve your overall wellbeing. To help you get started, I've created a worksheet dedicated to help you acknowledge and reduce stress symptoms. But it first starts with recognizing your symptoms.
What Are Common Signs of Stress?
Stress is a popular term nowadays and can manifest itself in many ways. Common signs of stress include headaches, muscle tension, fatigue, or irritability. Sometimes they can occur as the stressful moment occurs, but more often than not, they can appear with no direct correlation.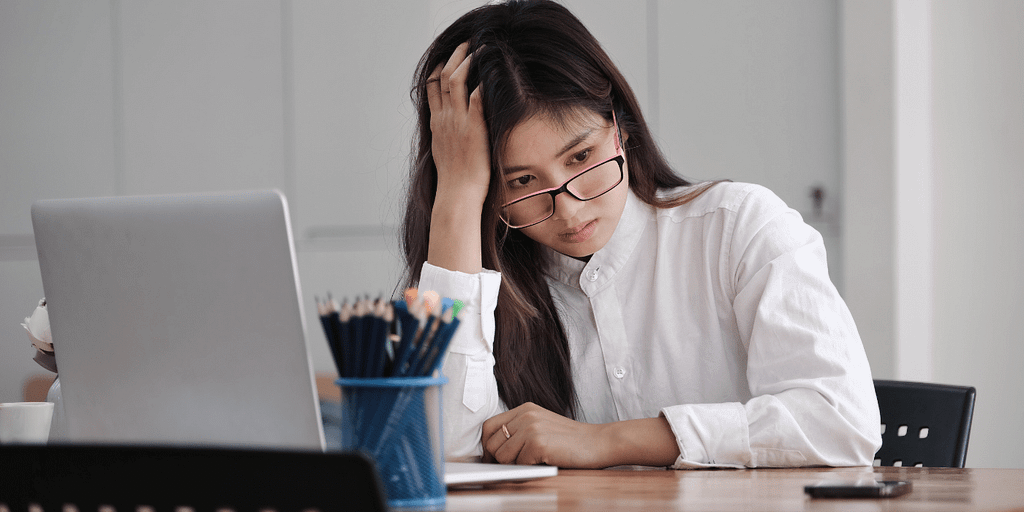 While these symptoms can be a culprit of stress, they can also indicate other issues such as diet, sleep deprivation, or physical illness. When determining your stressors, it is important to recognize both the physical and emotional signs to ensure that you address them appropriately. Understanding your normal baseline can also help you discern when stress levels are increasing. Our 2 for 1 – Stress Processing & Problem Solving Worksheets can also help you process your stressors and problem-solve.
Uncovering the 15 Uncommon Signs of Stress
When it comes to signs of stress, the most common indicators such as fatigue, headaches, and irritability are often the first to come to mind. However, there are many uncommon signs of stress that can be easily overlooked. 
Related: Do You Make These Common Mistakes When Living More Naturally?
In order to understand and manage your stress levels, it's important to be aware of the 15 uncommon signs of stress and how to manage them holistically. From changes in appetite to difficulty concentrating, these are the signs of stress that you should be mindful of.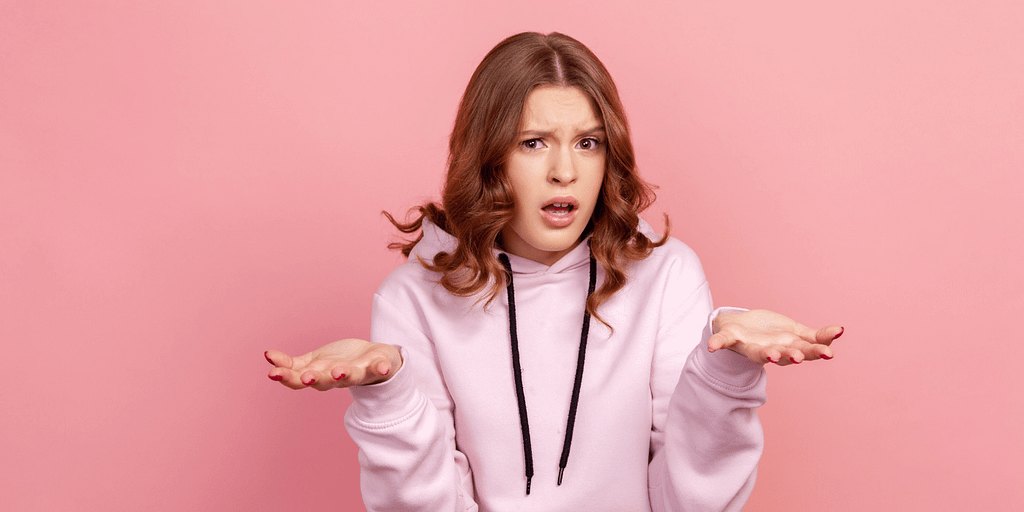 Uncommon Stress Sign 1: Change in Appetite
A change in your appetite can be attributed to many outside factors. However, knowing your normal patterns of eating is an important part of recognizing a change in appetite as a sign of stress. If you are suddenly eating more or less than usual, this could be an indication that your body is in distress.
Uncommon Stress Sign 2: Loss of Sexual Appetite
Sexual desire can decrease if you're stressed. When your body becomes overwhelmed with cortisol and other hormones, it can impact your libido. If you're noticing a change in your sexual appetite, you may want to check your stress levels.
Uncommon Stress Sign 3: Rapid Heartbeat
Stress can cause your heart rate to increase and your chest to tighten as the body prepares itself for a fight-or-flight response. Pay attention to any sudden changes in your heart rate, as this could be a sign that you're feeling overwhelmed.
Related: 8 Natural Ways to Improve Chronic Pain
Uncommon Stress Sign 4: Teeth Grinding
Teeth grinding, or bruxism, is a common sign of stress that many people overlook. If you notice yourself clenching your jaw or grinding your teeth when under pressure, it could be a sign that your body feels some underlying stress. This symptom is especially common at night or in your sleep.
Uncommon Stress Sign 5: Nail Biting or Picking
Nail biting, or picking at the surrounding skin, is a common sign of stress, and it's difficult to stop once you've started. If you bite your nails or pull at peeling skin in moments of anxiety or stress, you may need to take a step back and focus on calming yourself down.
Uncommon Stress Sign 6: Excessive Sweating or Stronger Body Odor
Sweating is the body's natural response to stress, as it prepares itself for a fight-or-flight response. If you sweat more than normal, or notice a stronger body odor, in moments of stress, this could be a clue that your body is trying to cope with heightened levels of anxiety or fear.
Uncommon Stress Sign 7: Hyperventilation
Hyperventilation can occur if you become overwhelmed with stress, and as you take rapid breaths, you can become light-headed and anxious. If you're taking shallow breaths or breathing too quickly in moments of distress, it could be a warning that you're feeling stressed.
Related: Tips for Self-Care Practices: Improve Meditation Skills
Uncommon Stress Sign 8: Sudden Increase in Smoking/Drinking
When you're feeling overwhelmed, it's easy to turn to detrimental coping mechanisms, such as smoking or drinking. Although blowing off steam every once in a while isn't the worst thing you can do, if you engage in these activities more than normal, it could be a sign that your stress levels are high.
Uncommon Stress Sign 9: Trouble Concentrating
Concentration is essential for completing tasks and managing stress. If you notice you're having difficulty focusing, especially with an activity you enjoy, this could be a hint that your body is feeling overwhelmed. Pay attention to any sudden changes in your ability to concentrate, as this could reveal more about your stressors than you realize.
Uncommon Stress Sign 10: Loss of Motivation
Loss of motivation can be a subtle sign of stress, as your body may not keep up with the demands that you are placing on it. When you're feeling overwhelmed, your brain can go into a state of "shutdown mode" where you become less motivated to do things.
Uncommon Stress Sign 11: Changes in Sleep Patterns
Changes in sleep patterns can be a vibrant hint that something is off balance, and it could be a sign of stress. If you're having difficulty sleeping or suddenly feel the need to sleep more than normal, this may suggest your body is trying to cope with stress.
Related: The Importance of Self-Care and How to Get Started
Uncommon Stress Sign 12: Stomach Aches
Stress can cause physical symptoms such as stomachaches or indigestion. If you're experiencing regular stomach problems, you might want to take a closer look at any stressors in your life.
Uncommon Stress Sign 13: Difficulty Making Decisions
When you're feeling overwhelmed, it can be difficult to make decisions due to a lack of focus and clarity. If you struggle with everyday decision making, you might be experiencing more stress than usual.
Uncommon Stress Sign 14: Increased Energy
At first glance, increased energy can seem like a positive sign, but if the energy is not channeled into constructive activities, then it could be a sign that your body is trying to cope with stress.
Uncommon Stress Sign 15: Increased Emotional Reactivity
Stress can cause you to become more emotionally reactive. If you're finding yourself over-reacting or responding in an out of character way, it could be a sign that your body is trying to cope with stress.
Related: Tips for Self-Care Practices: Improve Journaling Skills
Some of these uncommon signs or symptoms of stress may be difficult to acknowledge on your own. Don't be shy or afraid to ask for an outside opinion. Sometimes your closest friends and family realize more about you than you do.
What Causes Stress?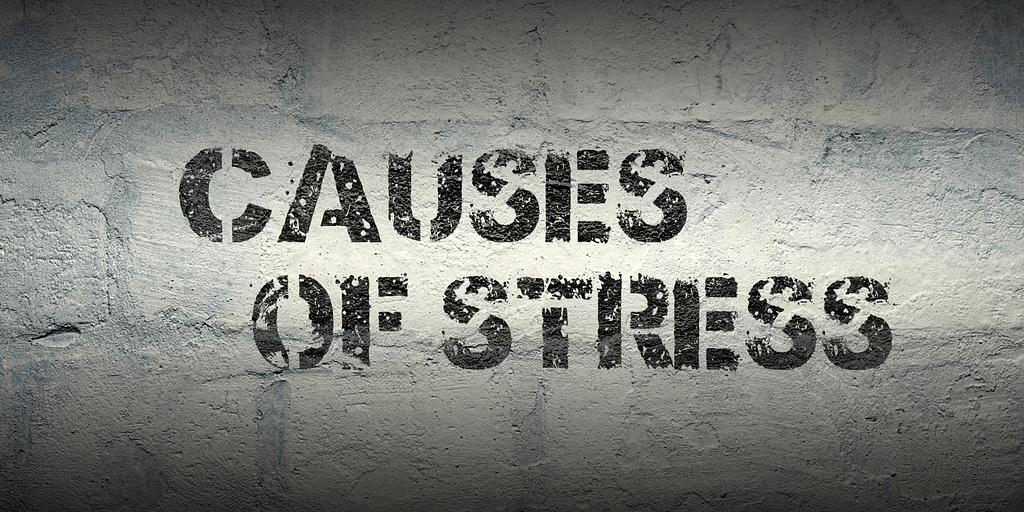 Now that you know some of the uncommon signs of stress, let's review what can cause stress.
Stress is something that affects everybody, but it can manifest itself in different ways. Stress can come from an external source, such as a traumatic event or life change, or it can be caused by something internal, such as unrealistic expectations.
External sources of stress include:
Financial difficulties
A major life change (such as marriage, divorce, or moving)
Experiencing a traumatic event
Relationship issues
Work-related stressors
Family or social conflicts
Related: Harness Positive Thinking With Powerful Affirmations
Internal sources of stress include:
Unrealistic expectations
Perfectionism
Negative self-talk or rumination
Worrying about the future
Stress is a normal and even expected part of life, but when the stress becomes overwhelming or chronic, it can have an enormous effect on your mental and physical health. Knowing what causes stress is an important step in being able to manage it effectively.
Strategies for Holistic Stress Management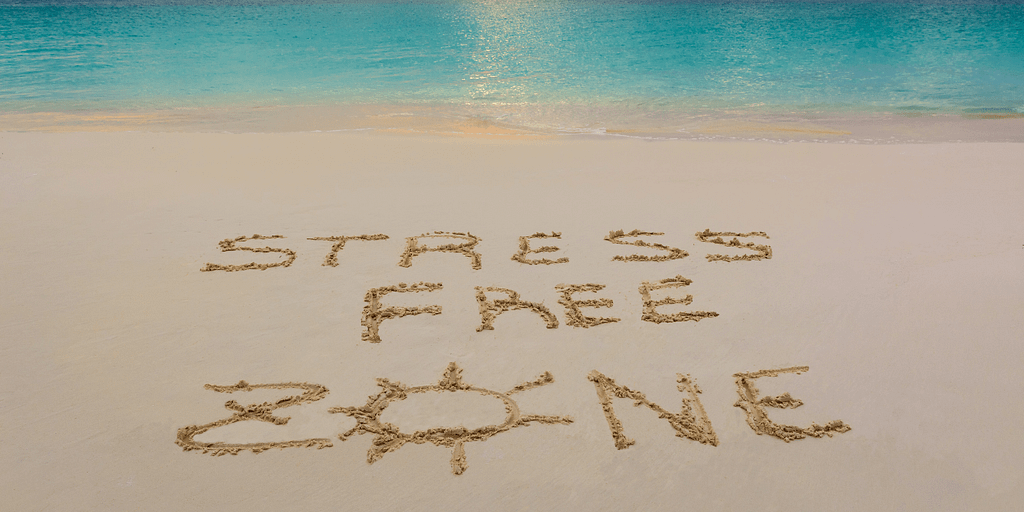 A holistic approach to stress management is the best way to prevent it from becoming a chronic issue. Here are some of the most common strategies:
Make time for self-care – Self-care activities can help you relax and better manage stress. These can include things like yoga, meditation, journaling, or spending time with friends or family.
Get enough sleep – Sleep is incredibly important when it comes to managing stress. Make sure you are getting 8 hours of quality sleep per night.
Exercise regularly – Exercise is a great way to blow off steam and reduce stress levels.
Make lifestyle changes – Making small lifestyle changes can help you better manage stress. This can include making healthier food choices, avoiding drugs or alcohol, or implementing healthy habits such as using a planner or setting achievable goals.
Practice positive thinking – Practicing positive thinking can help you focus on the good and to turn negative thoughts into positive ones.
Reach out for help – Remember that you are not alone in this journey and reaching out for help is essential. A supportive environment can be incredibly helpful when it comes to managing stress.
And that's it! Once you recognize how stress is impacting your life, it is important to develop a plan of action and make sure you are taking care of yourself. What are some of your major symptoms of stress? How do you handle your daily stressors? We'd love to hear from you in the comments! 
PS: Don't forget to download our FREE worksheet that can help you ease your stress today!