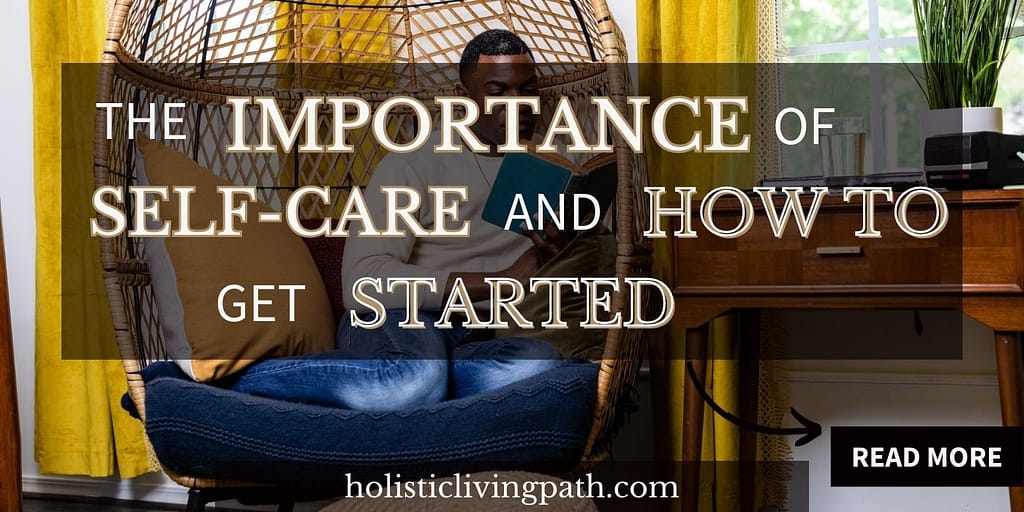 Self-care is an important part of a holistic lifestyle. It is the practice of taking an active role in protecting your own well-being and happiness, particularly during periods of stress. Caring for yourself is critical in order to have the energy and mental clarity to take care of others and the other areas of your life.
Disclaimer: I only recommend products I would use myself, and all opinions expressed here are our own. This post may contain affiliate links that, at no additional cost to you, I may earn a small commission. Additionally, as an Amazon Associate, I earn from qualifying purchases. Read full the privacy policy here.
As a mother, I thought self-care was making sure I ate enough and didn't completely bite anyone's head off. Looking at it this way was not healthy nor fun. I wanted to be the "perfect" mom—always available and reliable—but who wants a grumpy mom by their side?
Related: Tips for Self-Care Practices: Improve Meditation Skills
For many years, I realized I needed to be more intentional with my self-care, but it was tough. The stigma surrounding women, mothers especially, made me feel as though self-care was selfish and how dare I take time to myself? Slowly, that mentality started to change.
At first, I would take a few minutes during the day to journal or meditate. Or maybe I would soak in a bath for an hour before bed. I noticed major improvements just from these minor tasks, but I also struggled with my schedule. Journaling for 15 minutes when my daughter was tugging at my shirt proved to be harder than I thought.
So, that's when I started perfecting my morning routine. Although I enjoyed sleep, I loved the idea of a healthy and happy attitude more. Getting up early meant the house was quiet, and I had several uninterrupted hours for me to practice self-care.
Over the years, I changed my routine some, but I'm even more intentional with my self-care than ever. In fact, a morning self-care routine has offset my natural morning grumpiness and I'm even starting to consider myself a morning person. I'm more tolerant of life's monkey wrenches and my patience increases every day.
Related: Harness Positive Thinking With Powerful Affirmations
If you've read some of my other articles, then you know that I've talked about self-care before and how to improve some techniques. However, self-care can mean many things to different people. So, along with the article, I have created two self-care checklists to help you get started. The first is a simple one-pager self-care checklist, and the second is a 3-Page Mental, Physical, and Spiritual Health Checklist. Both will help you develop a self-care routine and stay on track for optimal results.
A holistic lifestyle means looking at all aspects of your life and making sure that you are taking care of all of them. This includes physical, mental, emotional, and spiritual wellbeing. Self-care is a key component of this lifestyle, as it ensures that you are taking the time to look after yourself and your needs.
And listen, self-care is not selfish. It might feel like it at first, but it's a rather necessary part of living a healthy, balanced life. When you are at your best, then you can give more of yourself to those who need it. So, without further ado, let's jump right in!
The Importance of Self-Care in a Holistic Lifestyle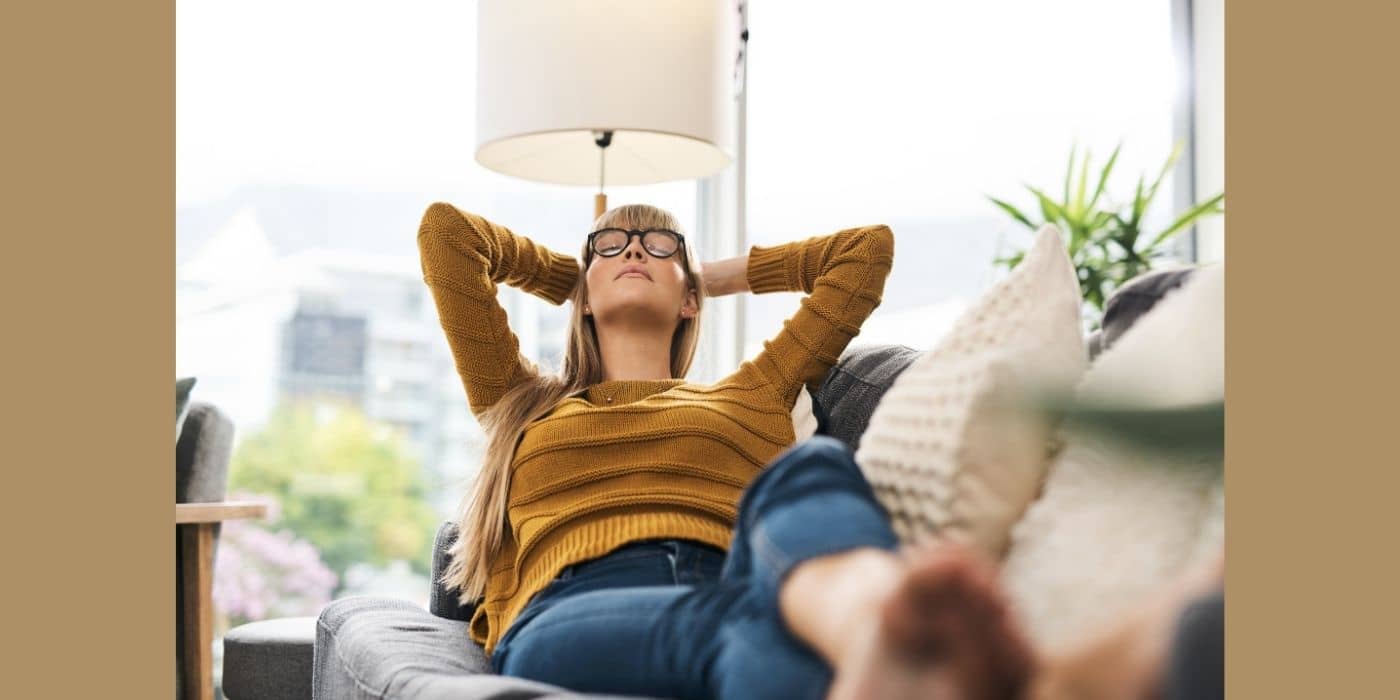 Self-care is the practice of taking time out of your busy life to nurture and care for yourself. It is essential to maintain a healthy, balanced lifestyle. When you take the time to invest in yourself, you can show up for your life in a more meaningful way.
Related: 8 Powerful and Amazing Mindfulness Energy Techniques
Through self-care, you can develop a sense of self-awareness and inner peace. You can also become more mindful of your thoughts and feelings, which allows you to create a more meaningful connection with yourself and the world around you.
It is not only beneficial to your mental and physical health, but can also help to increase productivity and creativity. Self-care practices such as yoga, meditation, and journaling can help to reduce stress and improve mood. Additionally, taking time for yourself to do things you enjoy, such as reading, cooking, or taking a walk, can help to boost energy and reduce fatigue. 
Understanding the Benefits of Self-care
When you practice self-care, you are investing in our wellbeing and creating a healthier, happier life. It can have both short-term and long-term benefits. In the short term, self-care allows you to reduce stress levels, increase energy levels, improve your productivity and focus, and boost moods.
In the longer term, it helps you develop a deeper understanding of your own needs and feelings, as well as building self-confidence. Regular self-care can also help you cultivate a more positive outlook on life.
Related: Wonderful Yoga Poses for Improved Back Pain
When it comes to living a balanced and healthy lifestyle, self-care is an essential element. Self-care is the practice of taking time out for yourself to rest, relax, and recharge. It involves taking an active role in managing your physical, mental, and emotional wellbeing.
Self-care can come in many forms, but the primary goal is to make sure you are taking time for yourself to ensure you are in a positive state of mind and body. Taking part in self-care activities can help reduce stress, increase your energy levels, and improve your overall well-being.
The Impact of Self-care on Overall Health and Well-Being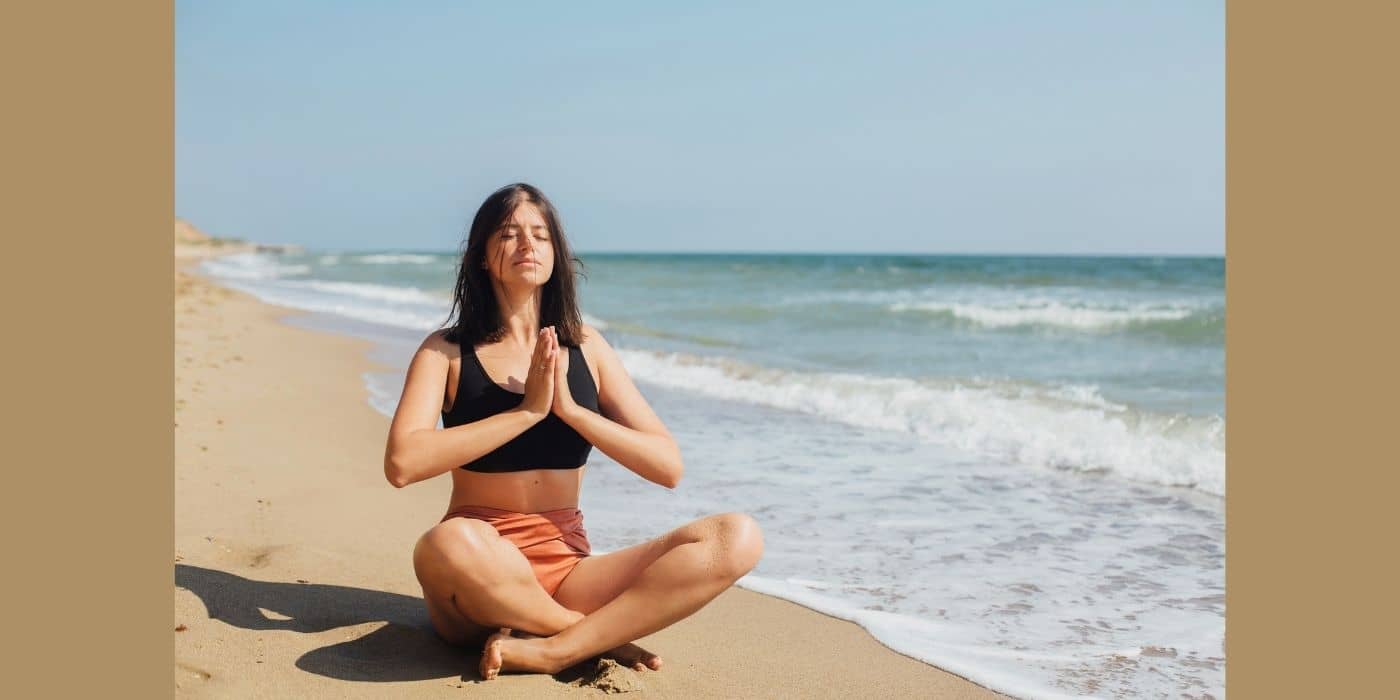 Self-care helps promote healthy habits and create a balance between physical, mental, and emotional health. Self-care can have a profound impact on overall health and well-being.
When you practice self-care, you are showing yourself that you care about your own wellbeing, which can help to improve your mental health. Self-care can also help to improve relationships with others, as it can increase your ability to be present and empathetic.
Related: Best Affordable DIY Scrubs for Thicker, Healthier Hair
Also, self-care can help with physical health. Eating healthy foods, getting regular exercise, and getting enough sleep are all essential for physical health and wellbeing. By taking the time to prioritize yourself and practice self-care regularly, you can ensure that you are in optimal physical condition.
When you take the time to practice self-care, you can take a step back and reflect on your life, allowing you to recognize areas of your lives that may need attention. Self-care can help you identify our own needs and to make decisions that will help you achieve our goals. It also helps you to better manage stress, build resilience, and increase our sense of satisfaction and joy.
Identifying Self-Care Practices
Creating a self-care plan can help ensure that you are taking time out for yourself and creating a meaningful connection with your own wellbeing. However, for it to be most effective, it's vital to identify the activities that bring you joy and make you feel relaxed and fulfilled. These could be anything from exercise, reading, spending time with friends, or having a relaxing bath.
Once you have identified some activities that make you feel energized and relaxed, it is important to make sure that you are taking the time to do them. My self-care checklist has a variety of ideas to get you started. Self-care can also include activities such as getting enough sleep, eating a balanced diet, journaling, or meditating. These activities help you stay grounded and mindful of our thoughts and feelings. Self-care is not just about pampering yourself, but rather about taking an active role in creating a healthier and more balanced lifestyle.
Related: Common and Powerful Herbs for Spiritual Uses
Self-care is not a one-size-fits-all solution, and it's important to find the practices that work best for you. Make sure to take the time to reflect on what activities bring you joy and make you feel energized. This is the key to creating a holistic lifestyle that works for you.
Understanding Your Body's Needs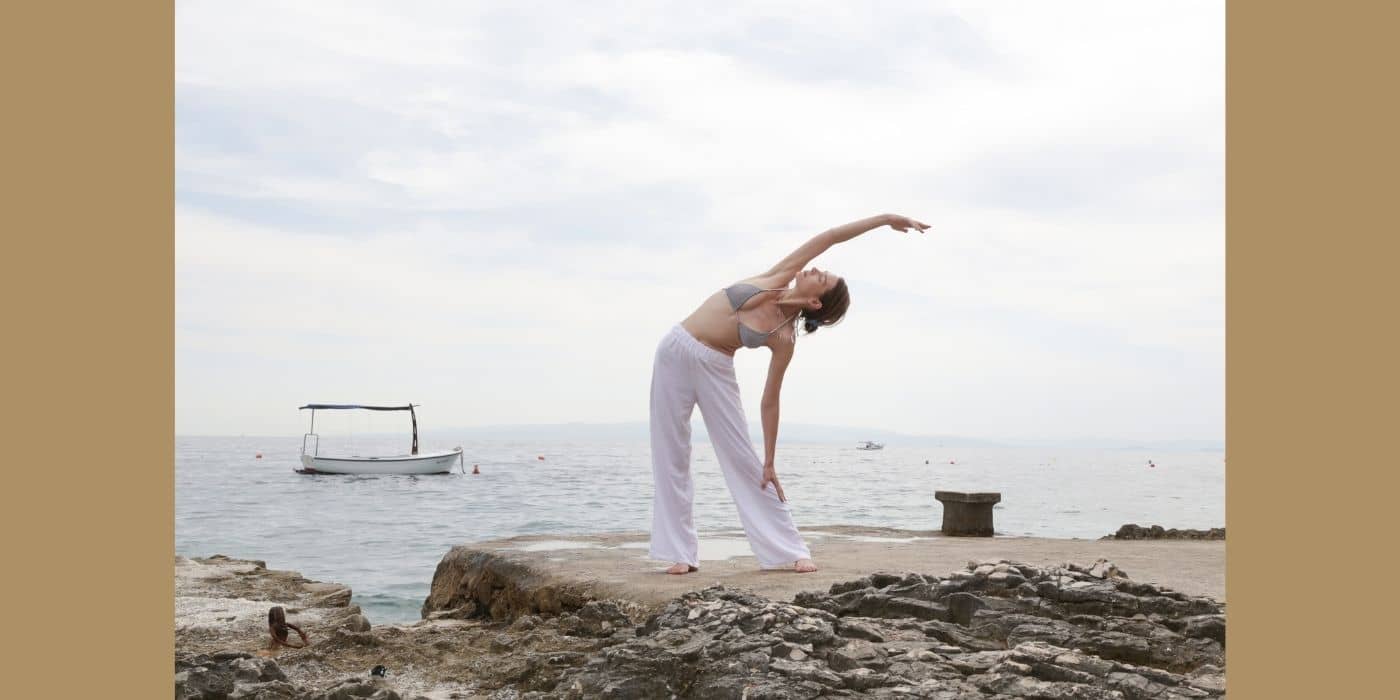 In order to incorporate self-care into your holistic lifestyle, it is important to understand your body's needs. Self-care is about taking the time to listen to your body and its signals of stress or fatigue.
By doing this, you can begin to identify activities that help reduce stress and improve mood. Additionally, understanding what your body needs can help you create healthy habits and routines that can help you achieve balance. Take time to listen to your body, identify activities that bring joy, and prioritize your own wellbeing in order to lead a healthier, balanced life. This will allow you to foster a more meaningful connection with yourself.
5 Ways to Understand Your Body's Needs
Self-reflection: Take time to check in with yourself and reflect on how you're feeling. Make sure to set aside some time each day for self reflection and meditation, even if it's just 10 minutes. You can use a simple journal for this exercise. Or you can use an inner healing guided journal like this one, which will help you gain insight into your body and mind's needs.
Monitor your stress levels: Pay attention to how your body responds to situations that cause stress. Identify activities that help you reduce stress, such as walking or journaling, and take time for yourself when needed.
Get enough sleep: The proper amount of sleep each night can help improve your mental clarity and energy levels throughout the day.
Eat well: Eating a balanced diet can help to provide your body with the nutrients it needs to stay healthy. Include a variety of fruits, vegetables, whole grains, lean proteins, and healthy fats in your meals.
Exercise regularly: Incorporating physical activity into your daily routine can help you manage stress levels and improve overall health. Find an activity that you enjoy and get at least 30 minutes of exercise each day.
Related: Top 6 Supreme Yoga Mats and Their Importance
Overall, by understanding your body's needs, you can create healthy habits and routines that work for you, and this is essential for maintaining a balanced life.
Whether it's a few minutes of stretching in the morning or an hour of reading every night, carving out time for yourself is key to achieving a healthy, holistic lifestyle. Taking the time to understand your body's needs and create a plan that works for you is essential to living a life of balance and contentment.
In the end, it's easy to get caught up in our daily lives and forget to take care of ourselves, but it's essential for achieving a holistic lifestyle. Taking the time to practice self-care can help you feel more energized, focused, and relaxed. It can also help you better manage stress and improve your overall wellbeing. Don't forget to look at our checklists if you need more ideas.
10 Tips for Practicing Self-Care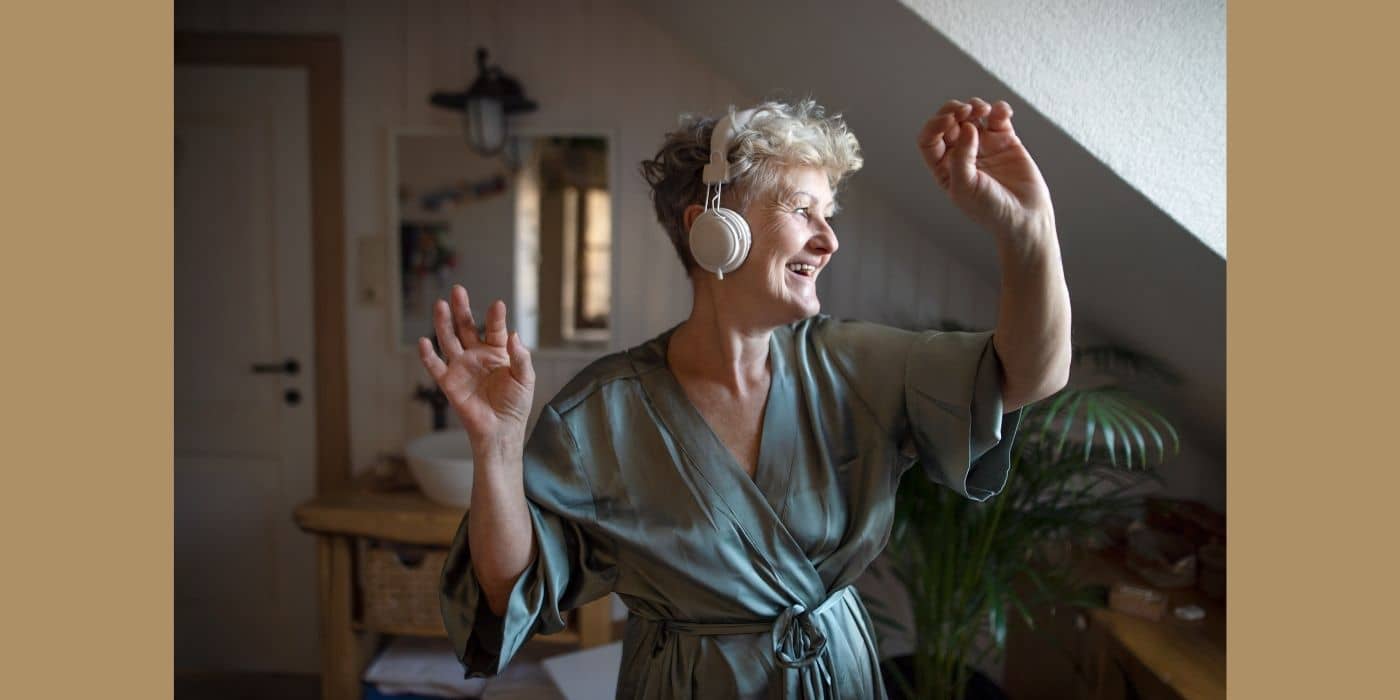 Self-care is an essential part of maintaining a well-balanced lifestyle. It prompts you to take a step back and focus on yourself so that you can be the best version of yourself. Here are 10 tips to help you practice self-care:
Related: 12 Fun Yoga Poses for Improved Digestion
Take time for yourself: Schedule time for yourself each day to relax and do something you enjoy. Using a daily and weekly planner has helped me schedule my day down to the minute, which has helped me determine exactly where I have extra time to spare.
Make time for exercise: Exercise is a great way to take care of your physical and mental health. Yoga is a great exercise that is perfect for beginners. It's cheap and tones your whole body. It also helps relieve pain.
Get enough sleep: Make sure to get enough rest each night. Ideally, you should go to bed and wake up at the same time—even on the weekends.
Eat healthy: Eat plenty of fruits and vegetables and drink plenty of water.
Take a break: Take a time away from work or school to give yourself a mental break. Taking a break might seem counterintuitive, especially if you're on a time crunch. However, allowing your brain some time to recooperate actually helps you to process and complete tasks more efficiently.
Spend time with family and friends: Spend time with people who make you feel good and lift you up. As humans, we are social creatures. Spending time with those you love and care for can improve your mood tenfold.
Practice mindfulness: Take time to practice mindfulness and meditation to clear your mind and relax. One of my favorites is Lucky Syndrome by Mary Kate.
Do something creative: Express yourself through art, music, writing, or any other creative outlet. Art kits are fairly inexpensive and you can do a lot with the materials that you get. You don't have to be a professional artist; it's all about having fun and trying something new.
Practice gratitude: Take a moment to appreciate the good things you have in life. Practicing gratitude is a great way to lift your spirits. You can use a gratitude journal like this one or make mental notes throughout the day.
Pamper yourself: Treat yourself to a spa day or a nice dinner.
Laugh: Laughter is the best medicine, so watch a comedy or spend time with friends to get a good laugh.
These are just a few tips to help you practice self-care and lead a holistic lifestyle. The checklists in our shop have many ideas to get you started and checkboxes so you can see your progress throughout the week. Creating a self-care routine can look different for each person, but it should include activities that make you feel relaxed and grounded. Whatever it is, it should be something that you enjoy and that you can easily fit into your daily life.
And that's it! Self-care is an important part of leading a holistic lifestyle and should be a part of everyone's daily routine. When you prioritize self-care, you can be more present in your day-to-day life and have more energy to give to your relationships, work, and hobbies.
In what ways do you practice self-care? What are some of your favorite activities? Share your comments down below!
Next: Tips for Self-Care Practices: Improve Journaling Skills