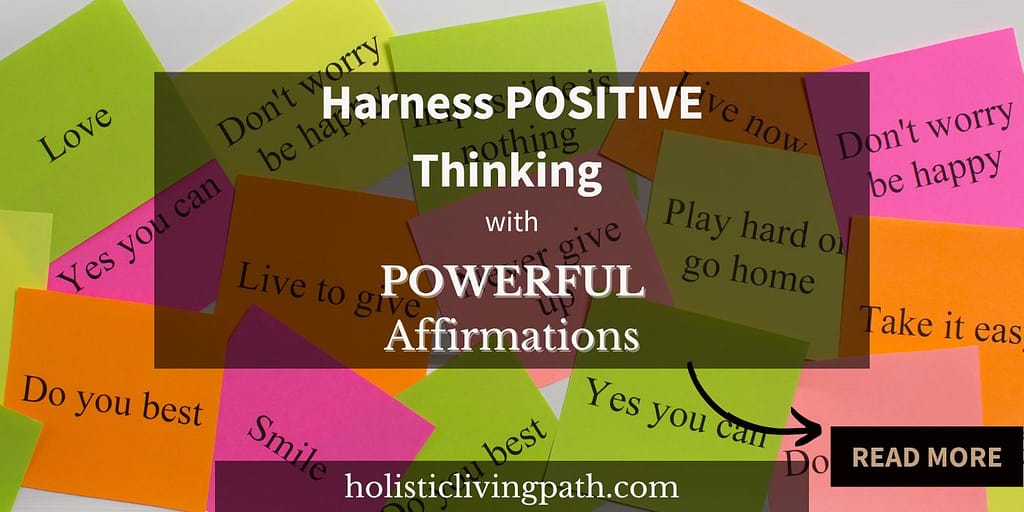 Affirmations have become increasingly popular over the last few years, but are you aware of how they can help you? Or maybe you're looking for a new practice to add to your self-care routine? If so, affirmations are a great and powerful way to reprogram your mind and develop more positive thinking habits.
Disclaimer: I only recommend products I would use myself, and all opinions expressed here are our own. This post may contain affiliate links that, at no additional cost to you, I may earn a small commission. Additionally, as an Amazon Associate, I earn from qualifying purchases. Read full the privacy policy here.
If you've been following along, then you may have noticed new affirmation reflection sheets and card decks for sale in my shop. That's because powerful affirmations have played a big role in helping me get where I am today.
Related: Top 6 Supreme Yoga Mats and Their Importance
Affirmations, on their own, were a habit that I needed improvement with. However, meditations and affirmations together proved to be an unstoppable mix. In my last article, I referenced the Lucky Syndrome video, a guided meditation to help you tap into the vortex of luck that you already have within. The second half of the video is filled with powerful affirmations that really changed the whole trajectory of my day.
If you want a more hands-on experience with affirmations, I would check the video out. In fact, I would check out most of Mary Kate's videos. Her goal is to help take the confusion out of manifesting, and she's helped me do just that.
Despite my initial resistance, I realized that starting my day with affirmations really makes me feel unstoppable. The greatest part is that you can tailor your affirmations to suit any needs or desires you may have. This makes them an easy and well-rounded practice to help you accomplish your goals.
What are affirmations?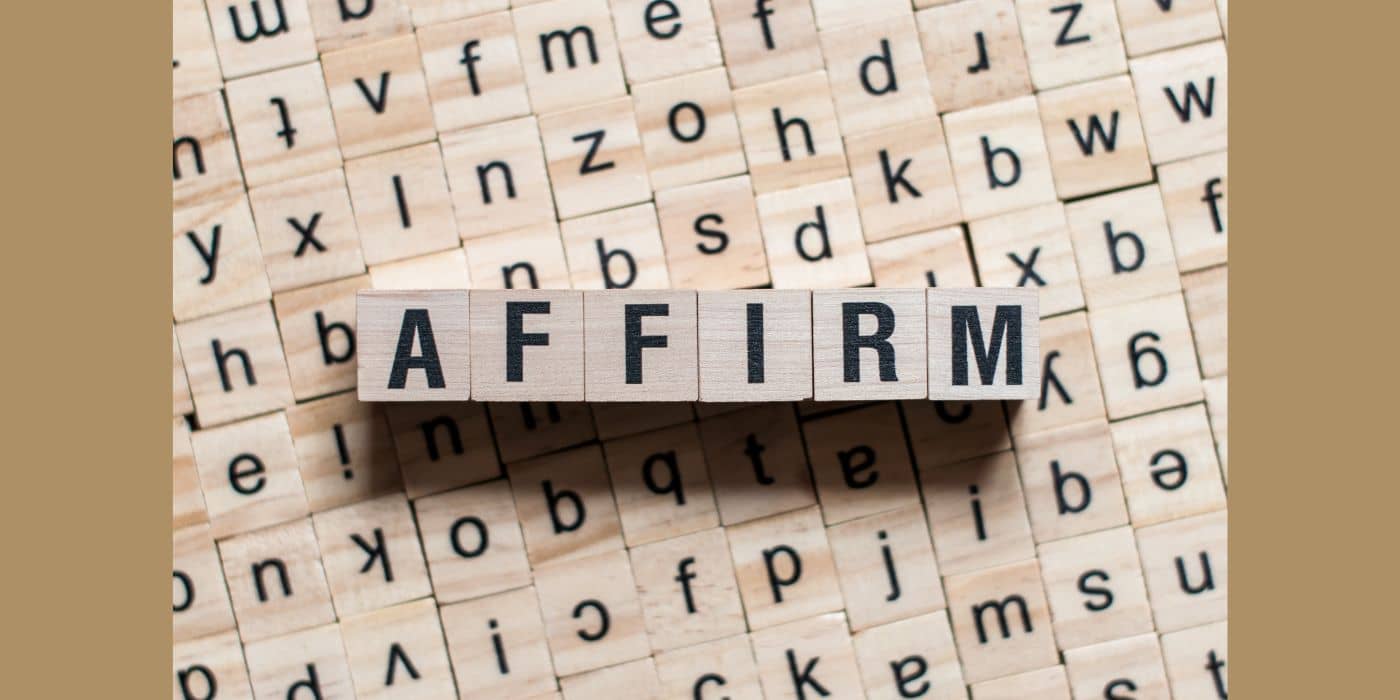 So, what exactly are affirmations? Affirmations are positive statements that we say to ourselves to reprogram our minds and beliefs. They essentially help us create a self-fulfilling prophecy—but in a positive way. Some people may also consider affirmations to be synonymous with mantras. However, one key difference is that affirmations can be said anywhere at any time, while mantras are usually reserved for a practice, like meditating.
Related: 12 Fun Yoga Poses for Improved Digestion
Additionally, affirmations are more used to program the subconscious mind, meanwhile mantras are more based on sound to help us rise to a specific frequency or interpret the world. They are both similar in practice and have amazing benefits.
Beginner tips for affirmations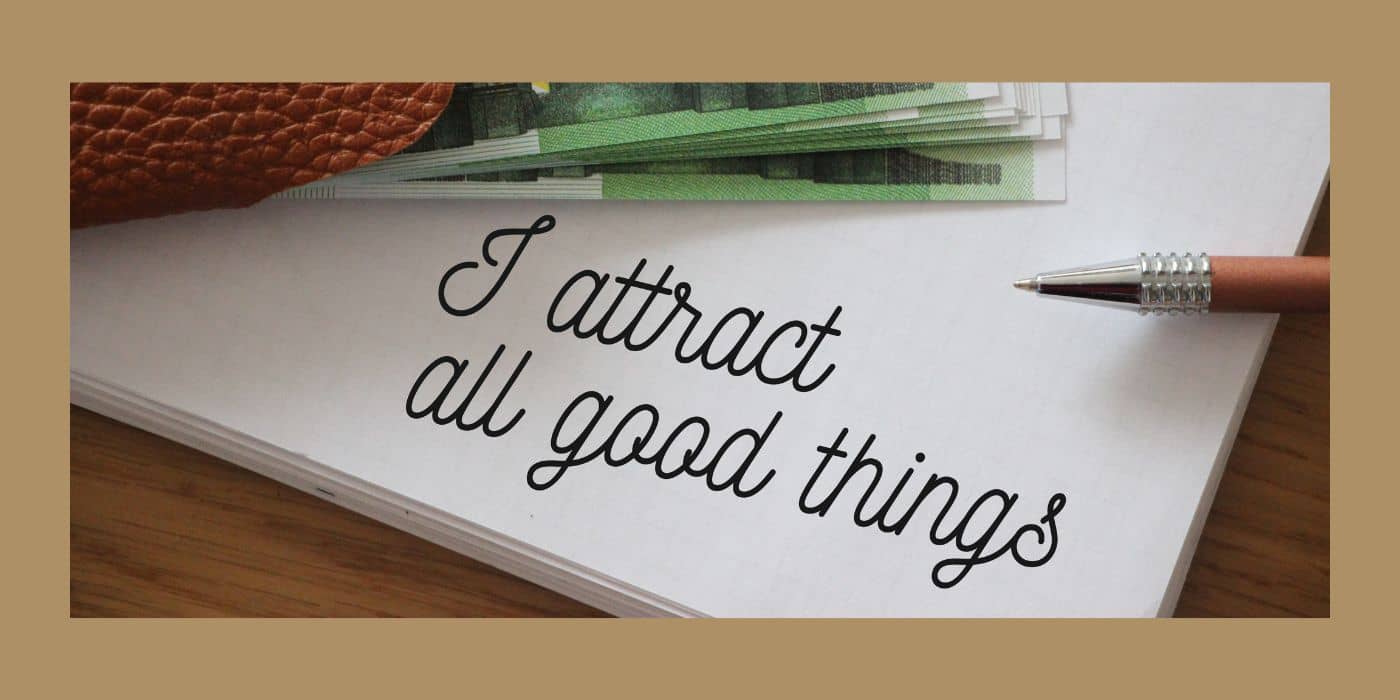 While affirmations and their benefits are pretty easy to explain, they can be a little tricky to embody until you get the hang of it. Here are a few suggestions to help you improve your affirmation uses.
Affirmations should include some truth
Affirmations should have an element of belief of truth to them. In order for them to work, they can't be laughably unrealistic. They should be more of a "duh" funny. For example, if you only have $5 in your account, reciting an affirmation like "I am rich" might take you out of the persona you are trying to embody. However, a phrase like "Money always flows to me" is a little easier for your mind to accept.
Powerful affirmations reprogram the subconscious mind, which cannot tell the difference between real or fake. Your conscious mind can, though, and if you try to reach for desires that seem too unrealistic, your conscious mind will take over. That's why it's important to find a middle ground—a common denominator that your conscious mind will accept as possible and your subconscious mind will graciously accept as truth.
Related: Want to Live More Sustainably? Read This
So instead of saying an affirmation like "I am rich" you can say "I am abundant" which means a lot of things. Your mind won't argue that you're not abundant in some way—you likely have the internet or a phone if you're reading this, you may also have a car, running water, heat, etc—those are all items to attribute to abundance.
You can also say something like "Money always shows up for me" or "Luxurious living is my standard." These are simple statements that your conscious mind will less likely to fight against, making it easier for your subconscious mind to follow along.
Affirmations should always be positive
If someone were to ask you what you want, you might struggle for a little while to come up with a list. On the other hand, if I were to ask you what are some things you don't want, then I'm sure you'd be able to rattle off a list until sundown. Unfortunately, though, affirmations don't work that way.
It may be tempting to say, "I don't want to be broke." Only, you're still going to attract the negative response. The same could go for "I'm not nervous" or "I won't fail at this." The Universe only really hears "fail," "nervous," "broke," or even "won't" and "don't." Putting the sentence together is for us. The sentence is to help us rewire the connections in our mind. The Universe doesn't need the sentence, only a feeling or a word. So it's best to always keep affirmations positive.
Related: Tips to Keep Your Home Clean With Natural Cleaning
I am confident. I am a talented public speaker. Success is mine. Those are powerful affirmations you want to stick to. Those are affirmations you want to include in your toolbox. So when you're creating your own affirmations, be sure to rephrase your initial desire to ensure that it is always as a positive statement. Also, make sure they are in the present tense.
Be creative
Many people argue over what an affirmation should look like. Some claim that all affirmations should start with "I am" and it's easy to see why. Many scientific studies support the use of "I am" statements. However, most others would argue that you only have to be positive, but the statement can be whatever you desire—this is the method that I choose more often than not.
"I am" statements are easy, and you can quickly create a massive list of all the affirmations you desire to embody. However, this style can get repetitive and it can also force your conscious mind to step in if you're having too much difficulty believing in the affirmation. As a result, I recommend you get as creative as possible with the affirmations.
They do not have to begin with "I am," but if you notice that format works best for you, then enjoy. But you can start them with whatever you choose. Mix them up and give your body time to respond to them.
Related: Do You Make These Common Mistakes When Living More Naturally?
Say them out loud—not only in your head
Do you know those goosebumps you get when you're really excited about something? Such as when you're excited about a vacation or a mini weekend getaway? Or maybe you're an adrenaline junkie and you get goosebumps right before you jump out of an airplane? If you know the goosebumps or that tingling feeling that I'm talking about, then it's important to note that feeling is your "energy."
That feeling—the warmth and bumps—that's your energy flowing through you. If you pay attention close enough, you can learn to tell the different energies apart. Negative from positive is easy, but deciphering between gratitude and joy can be a little tougher.
Nonetheless, you want to tap into that energy. It's difficult to cultivate that type of energy if you're only used to it coming to you due to outside factors. However, saying affirmations out loud can help your body cultivate more of this energy.
Think about it, let's go back to being a kid. The whole month of December, you were likely excited about Christmas. As your parents talked about it, you got excited. As you saw the tree go up, you became more thrilled about the holiday. When presents appeared under the tree, you just knew that Christmas was going to be amazing. Every time you saw, thought, or talked about Christmas, you tapped into that energy, became more excited, and probably got the same goosebumps I referred to above.
Related: All About Alternative Medicine
Now you might not see your affirmation right away, but you can think and talk about it. If your affirmation is "too far" then thinking might not cultivate enough energy—but speaking out loud will. Try it right now—say "I am rich" ten times slowly. At which point did the hair on your arm stand up? How many times did you say it before your body felt like it was vibrating?
The more you do this, the more you attract that energy you need to accomplish your goals. Just be sure to be confident as you say them out loud. It's okay if you're "lying" to yourself now because the goal is to truly embody that persona as quickly as possible.
Focus on one area at a time
I love affirmations because you can use them for anything you want. If you want to improve your self-confidence, self-love, career, money, friendships, etc., powerful affirmations can help you. As a result, it can be tempting to create 20 affirmations that portray your top goals and hope that does the trick. Unfortunately, more often than not, it can backfire and leave you feeling empty.
Your subconscious mind has been absorbing information since you were born. There's a lot of helpful and unhelpful information rattling up there. The older you are, the more information there is to sift through. The good thing is that your subconscious will do the work for you, but you have to be diligent in your practice.
Related: Growing Your Herbs Easily With These 5 Tips
Pick on a topic or area you'd like to improve with first. Maybe it's your career or friendships—it doesn't matter, but you should focus on one area at a time. Allow your mind to rework the neurons before moving onto something else.
Make sure habits follow suit
Last but not least, it's important that your habits follow through with your affirmations. For instance, if you choose an affirmation like "I am healthy" or "I nourish my body with healthy foods" but you eat cake afterwards, this isn't the best use of affirmations. Affirmations help you believe and will prompt you to make better decisions, but ultimately, you have to make positive decisions.
Use a journal
Journals are a great way to get all your thoughts down and then reflect later on. However, journals are also great for affirmations. You can purchase an affirmation or gratitude journal specifically for this purchase. Or you can buy a regular journal and include your affirmations in any relevant spot.
Writing powerful affirmations down helps your brain better absorb the information. Additionally, having the word down in paper, right in front of your eyes, allows another sort of "realism" to come into play.
What can affirmations be used for?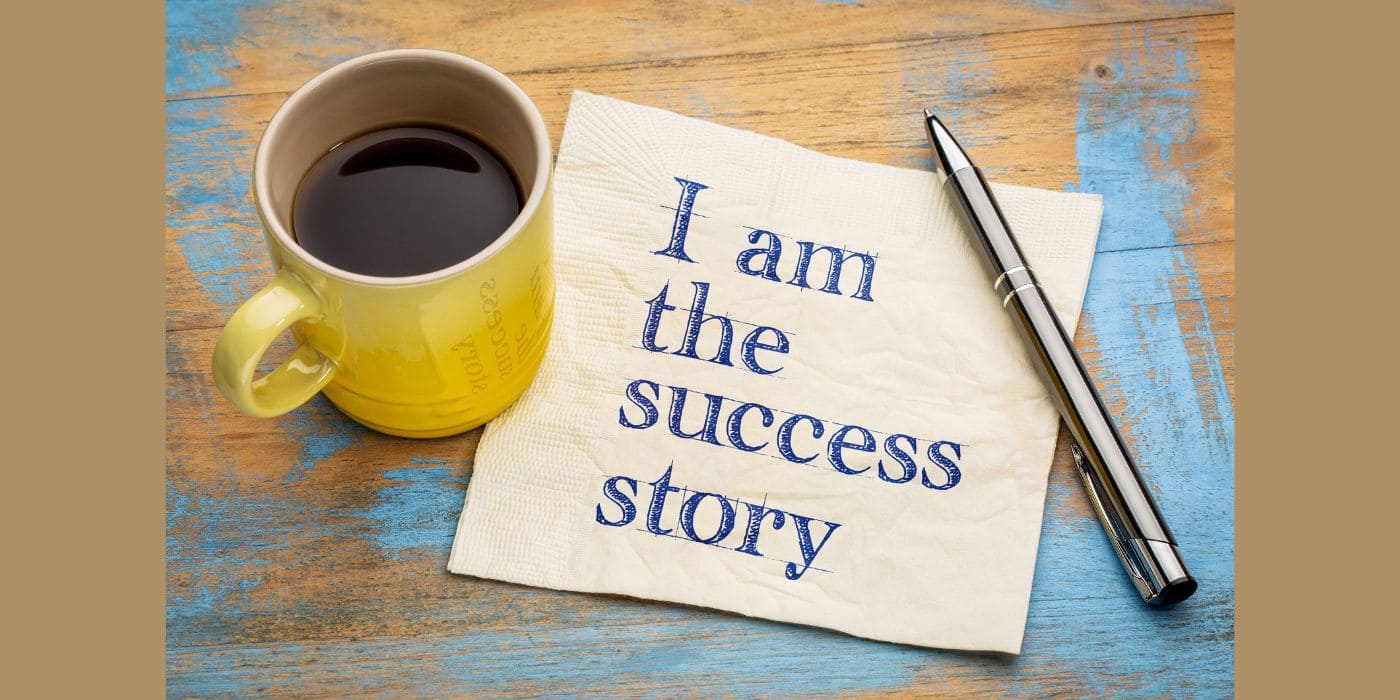 Affirmations can be used for anything and everything. That's one reason I enjoy using them so much. Here are some of the best ways you can use affirmations to improve your life.
Sleep better
If you have insomnia or just struggle to get a restful night's sleep, then affirmations may help you. Using affirmations to improve your sleep quality comes in two options. You can create a list of sleeping affirmations to help you reprogram your subconscious mind. For instance, you can say "I am a sound sleeper," or "I am fully rested after a night's sleep."
Related: Tips for Self-Care Practices: Improve Journaling Skills
The other option is to play affirmations while you're sleeping. YouTube has tons of 8-12 hour long videos to help you sleep better. You can choose affirmation videos that talk about sleep, a video with subliminals, or one that plays affirmations along with music to help you sleep.
Eat healthy
Since affirmations help you reprogram your mind, you can certainly change the way you view food. If you have a negative relationship with food or your weight, affirmations can help you choose better foods and eat healthily. You can create affirmations relating to clean eating or eating habits in general.
Overcoming fears
Everybody is afraid of something. Some of us are wary of planes, while others dislike spiders. Luckily, it doesn't matter what you are afraid of, you can use affirmations to rewire those beliefs. For example, if you're a shy person and are afraid of public speaking, you can tell yourself "I am confident," "I am an excellent speaker," or "My words are meaningful." By repeating simple yet powerful affirmations like this, you can begin to see the situation from a different perspective.
Banish negative thoughts
There's an inner critic that lives in our minds and it is mean. The voice doesn't have many nice sentiments to say to us. In fact, it's there to tell us the opposite—just how "terrible" we actually are. Don't listen to it. Humans by nature gravitate toward chaos and negativity, so instead, we must be intentional in being more positive and productive.
Related: Natural Ingredients for Hair Growth and Thickness to Use
However, affirmations are a great way to accomplish this. If you allow your brain to go on autopilot, you'll likely hear discouraging phrases. Therefore, you may not always be able to control your first thought, but you can certainly control the next ones that come up.
Improve self-confidence
Self-confidence is crucial for any type of success. We must first believe in ourselves and the ability to accomplish whatever goal we may have before we can officially obtain it. Without self-confidence, we can fall wayward and lose sight of the bigger picture, but affirmations can change that.
Depending on where you struggle with your self-confidence, you may have to get a little creative. Nonetheless, you can start with simple affirmations like "I am smart," "I am confident," or "I am attractive." Little by little, your subconscious mind will follow along and you will embody the version of your affirmations.
Prompt positive habits
Life is stressful. We have a million and one things to do and never enough time to do any of them. Bills to pay, families to feed, and dreams that seem to keep escaping us. When you look at the situation as a whole like that, it's easy to feel overwhelmed and turn to bad habits to improve your emotions.
Related: Wonderful Yoga Poses for Improved Back Pain
However, bad habits only add to the turmoil and shame we feel within. Chances are, we know all the bad habits that we have. We also probably know that those habits can be improved, but we'll often choose something that's "more important" to focus on. Luckily, though, affirmations can be an easy way to break bad habits and stay on track with your new goals.
Positive and Powerful Affirmations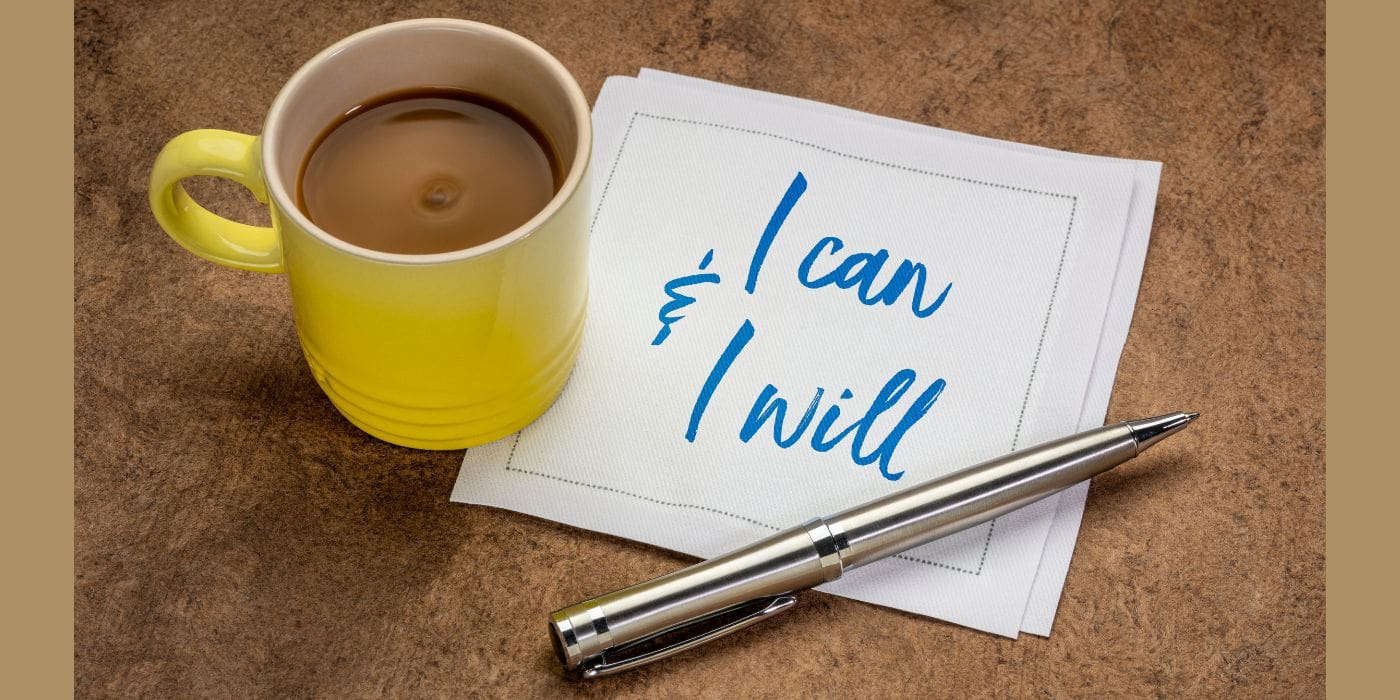 As I mentioned, affirmations can be used for any situation, experience, or desire you may have. They are easy to put together, nor difficult to do, but the punch they can pack is one like no other. Here are some of my favorites:
Abundance mindset affirmations
Money flows to me freely, always.
Money always shows up for me.
I always have more than enough money.
I attract abundance effortlessly.
I am a money magnet.
I am worthy of the money and abundance I crave.
Spending and receiving money is safe for me to do.
I am grateful for money.
I welcome money graciously into my life.
I am capable of overcoming any fears I have regarding money and abundance.
Related: 8 Powerful and Amazing Mindfulness Energy Techniques
Healthy eating affirmations
I enjoy planning and cooking healthy meals.
I nourish my body with healthy and delicious foods.
I feel more confident and alive when I eat healthy foods.
My eating habits are disciplined.
A healthy diet is easy.
I enjoy fruits and vegetables.
I savor and enjoy every bite.
I am grateful for food.
I feel amazing when I care for my body.
When I am fully satisfied, I am happy.
Positive mind, positive vibes affirmations
I am worthy and deserving of my desires.
I am successful.
Everything always works out for me.
I love and believe in myself.
I support who I am and who I am growing to be.
I am richly awarded.
I can always find the positive in every situation.
I accept my mistakes.
I am brave and fearless.
I can accomplish anything I desire.
Overcoming fears affirmations
I am brave, and I can take chances.
I am creating the life I desire.
I am capable of achieving any goal I put forth for myself.
I notice it is easier to move forward without fear.
I see hope and happiness in my future.
I am confident, brave, and determined.
My dreams are worth it.
I release self-doubt.
I am free of my fears, worries, or doubts.
Motivation and inspiration are all I need to succeed.
And that's all, folks! Thanks for reading! Do you enjoy using affirmations in your daily practice? What powerful affirmations do you prefer? How do you use affirmations to help you? We'd love to hear from you!