Do you have a healthy morning routine? Or are you looking to add new activities to your mornings? A healthy and holistic morning routine helps set the tone for the entire day. If you start the day on a happy and graceful note, your day is more likely to follow suit. In this article, I'll review some of my favorite holistic practices that I engage in for my morning routine.
Disclaimer: I only recommend products I would use myself, and all opinions expressed here are our own. This post may contain affiliate links that, at no additional cost to you, I may earn a small commission. Additionally, as an Amazon Associate, I earn from qualifying purchases. Read full the privacy policy here.
First, I would like to say that I'm a self-proclaimed night owl. Even as a child, my most creative hours were when the moon was hanging high in the night sky. Before my daughter was born, I had a night shift at a restaurant that I enjoyed. Going to bed at 5 or 6 am and waking up late in the afternoon suited me well. Until I had my daughter, anyway.
Related: 4 Proactive Self-Care Tips to a Holistic Life
After she was born, I switched careers. I became a daycare assistant so I could stay with her as much as possible. My 5 pm to 3 am shift changed to a traditional 9-5. Late nights up with an infant made a morning routine impossible, and I was incredibly spoiled. Since the daycare was a block away, I would wake up 45 minutes before my shift, get dressed, and dress and feed my daughter before rushing out the door.
This habit continued for years and the pandemic didn't make it any easier. My whole family would sleep in until the late morning or early afternoon and then bombarded equally sleepy-me to begin her mom duties. Despite my attitude and health declining, the charade continued.
When my daughter started in-person school, our schedule shifted again. Now we both had to be up before 7—a task neither of us was accustomed to. During this time, I realized I needed to be more intentional during my morning routine. At first, I started by waking up a half earlier than my daughter.
This gave me time to use the bathroom and start my coffee. But it wasn't enough time for me to wake up. My eyes still had gook in them, I felt rushed, and I was still too sleepy to be present for my daughter. Admittedly, I'm a grumpy morning person.
Related: A Holistic Perspective: The Mind, Body, and Spirit
For the last two years, I've been adding more time to my routine and tweaking the activities that I do. I've researched some of the most successful people and applied their tactics. This journey has taught me more about myself, while also helping me to be a better mother.
For instance, I mentioned that I'm a naturally grumpy morning person. Now, I always knew this. As a kid, I snapped at my little brother during many summer vacations whenever he would ask me to play games five times in a row—as soon as I woke up. I knew this response wasn't nice or healthy, but I didn't know how to reassess my situation or surroundings as soon as I was awake.
So, how long did I have to wait?
Experimenting with my morning routine helped me determine that I needed an hour to an hour and a half of uninterrupted time before I could "wake up." But that still wasn't enough for me. I couldn't wake up an hour beforehand and watch the news all morning—I needed to be productive. I needed to accomplish tasks that allowed me to feel like I was preparing for my day.
Related: Guides to Incorporate Essential Oils into Your Daily Life
And now I can say that I have just that. I have a solid, holistic morning routine that supports me and puts me in an amazing mood. I wake up at 4:15—over two hours before I wake my daughter, and it allows me to prepare for my day so I could flow through it without issues. To help you along with this article and creating a morning routine, I have created a Holistic Morning Routine Planner and Reflections Guide.
The Holistic Morning Routine Planner and Reflections Guide comes with 6 pages. Two are holistic morning checklists, one filled with ideas and another for you to fill in as you see fit. Another page is a beautiful poster of holistic morning activities to help you feel inspired each morning. The last three pages are reflections.
Two reflection pages are to help you assess your current routine and how you would like to change it. The third reflection page is a daily prompt page you can use each morning to set the tone of your day. These are the same principles I follow that have allowed me to grow and thrive in ways I didn't think was possible. Check out the guide in our shop today! It's a digital download, so you can get started on revamping your morning routine asap!
Why is a holistic morning routine important?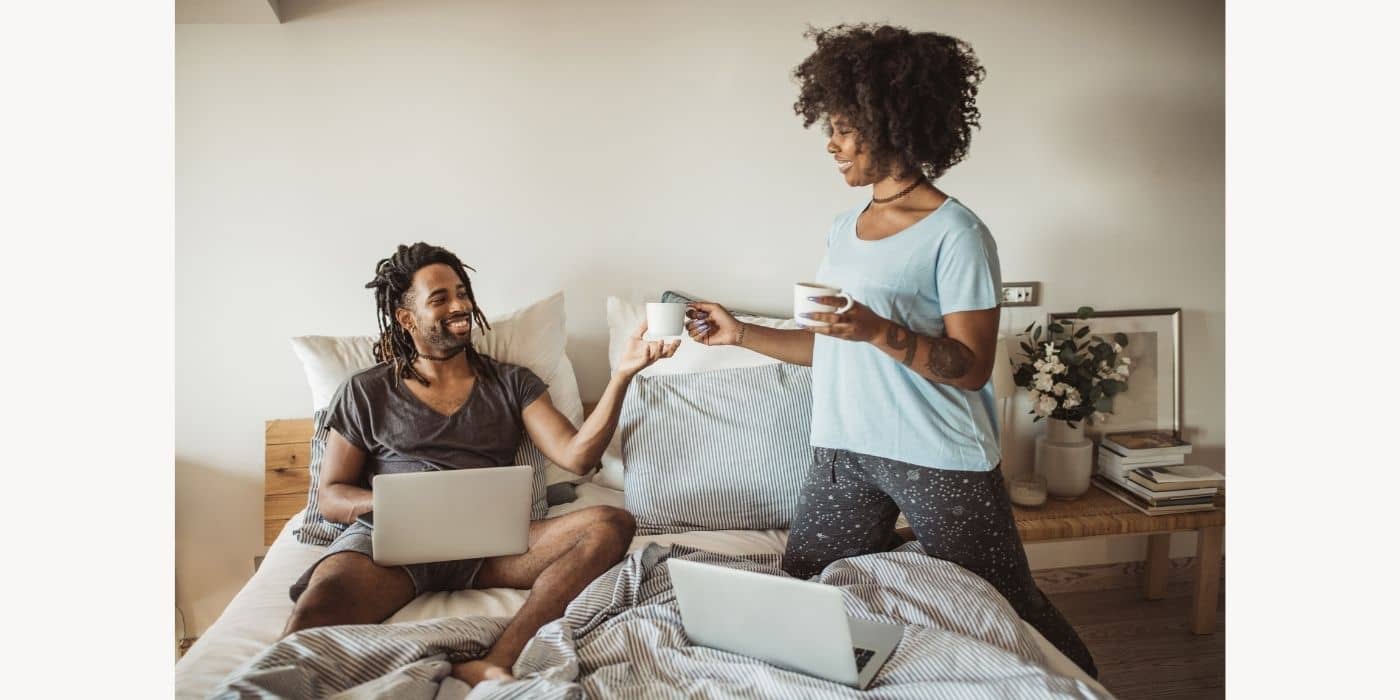 Having a healthy morning routine can provide you with many benefits. Overall, it can lower stress, improve confidence and sleep, and give you a chance to eat or get active before you have to jump into your daily activities.
The goal here is what you do and how you do it. Most of us already have a morning routine, although it probably looks more like my morning routine five-ten years ago. Meaning you probably get out of bed, wash up and jump right into getting the house or family ready before you leave for work or school.
This might work just fine for you, but getting up earlier and giving yourself well-deserved time before rushing into your day is even better. In the end, a dedicated holistic morning routine is all about improving your mood and prepping yourself, which affects the trajectory of your day. It also provides an opportunity for intentional self-care that many people may not have time for otherwise.
Related: 4 Practices to be More Self-Aware with Mindfulness
What to include in a holistic morning routine?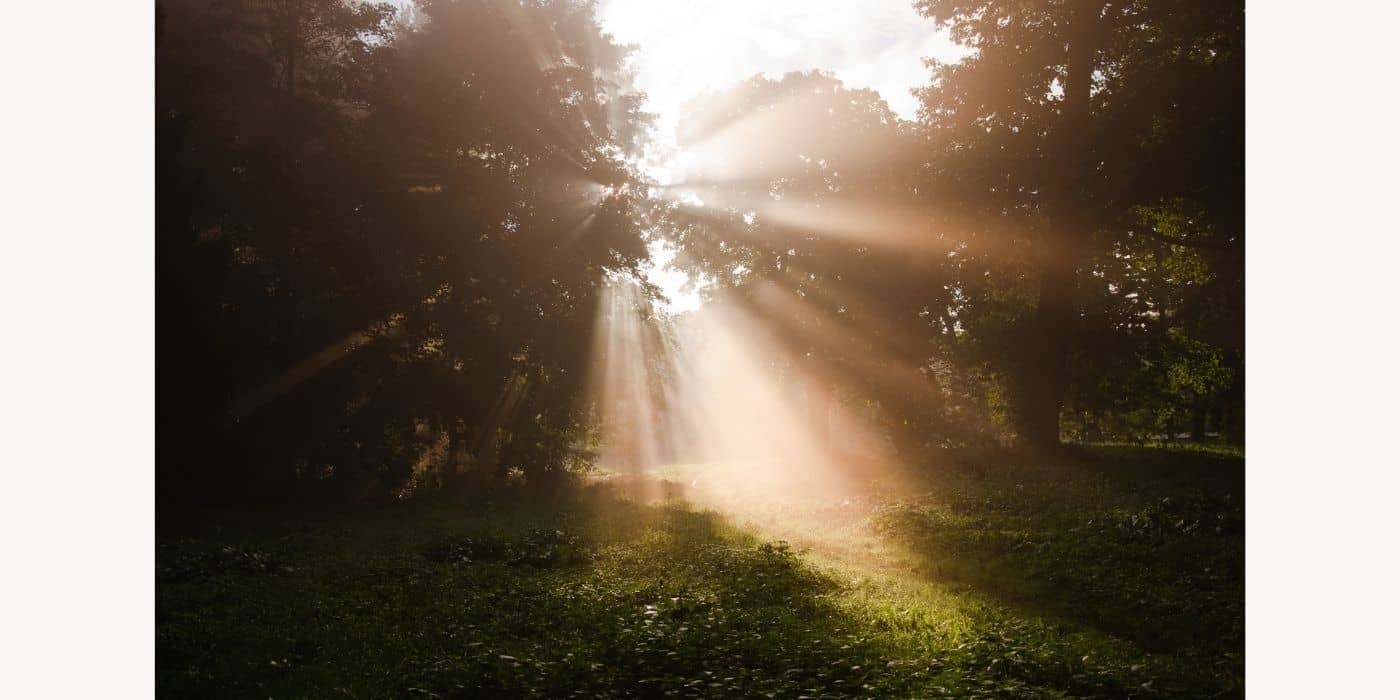 If you've heard of Hal Elrod, the author of The Miracle Morning: The Not-So-Obvious Secret Guaranteed to Transform Your Life (Before 8AM) then you might already know where I'm going with this. According to Elrod's interview on the "Mindset Mentor," he hit a rough patch in which he believed nothing could save him from his turmoil.
In a moment of desperation, he asked a friend what he could do to ease his pain. His friend's response was to go for a run and listen to a personal development book as he did so. Elrod claimed his friend prompted him to make some major life changes. After the run, he researched what the most successful people did every day. He discovered that, since the very beginning of time, people have sworn by at least one of six different tactics to start their morning.
Instead of trying to reinvent the wheel, he put them all together. The next morning, he performed all six activities and felt unstoppable. He came up with an acronym, SAVERS, to help him each morning, and within two months, his life completely changed once again. SAVERS stands for Silence (prayer or meditation), Affirmations, Visualization, Exercise, Reading, and Scribing. Following his suggestions really helped me structure my morning routine and have a goal to work toward.
Now, as a beginner, I wouldn't recommend going from no or one activity to six. However, these six ideas are all perfect ways to begin your morning and as you progress, you can add more activities. Or you can combine some of these activities to make them more efficient.
Related: Best Affordable DIY Scrubs for Thicker, Healthier Hair
Again, though, it doesn't matter whether you do none or all of the suggestions. What's more important is that you take the time to recalibrate and get to know yourself better. You want to be in a good mood—not more stressed. So, without further ado, let's get into the tips!
Start the day in silence
For Elrod and many others, this might include prayer or meditation, but I have a separate section for that. Here, I'm more referring to electronics or social media. If you're going to wake up early, take advantage of the quiet time (especially if you have kids). Allow yourself to mentally prepare for what's coming before you deal with it.
Give yourself time to wake up and process. Write down your to-do list before you look at emails. Get your thoughts and actions in order so your day can flow better. Take the opportunity to have five or ten minutes just to yourself—and maybe watch the sunrise.
Ditch the coffee
Caffeine may wake you up initially, but it can cause more harm in the long run. Especially because dehydration can add to fatigue, and we wake up naturally dehydrated. Adding coffee on top of that makes us more parched and can lead to headaches or poor concentration.
Related: 4 Tips to Reduce Waste in Your Home
Your first drink of the day should be a tall glass of water. This allows your body to rehydrate and flush out your system after sleeping. Drink the coffee after if you still want to, but water should be first. The water should be warm or room temperature as this helps your organ loosen, which can help with digestion or aches and pains. Also, if you're up for it, add a lemon, which makes the water three times more hydrating.
Meditate or pray
The main reason that I don't put meditation under silence is because I enjoy guided meditations—which aren't quiet. For me, this is one of the most powerful ways to start my morning. With YouTube offering thousands of meditations, you have infinite possibilities.
For the most part, I like to keep morning meditations around 10-20 minutes. I focus on gratitude, higher self, and abundance most mornings. It really depends on what my goals are for the day, but one of my favorite well-rounded meditations to use in the morning is Lucky Syndrome by Mary Kate. I always feel invincible after listening to it.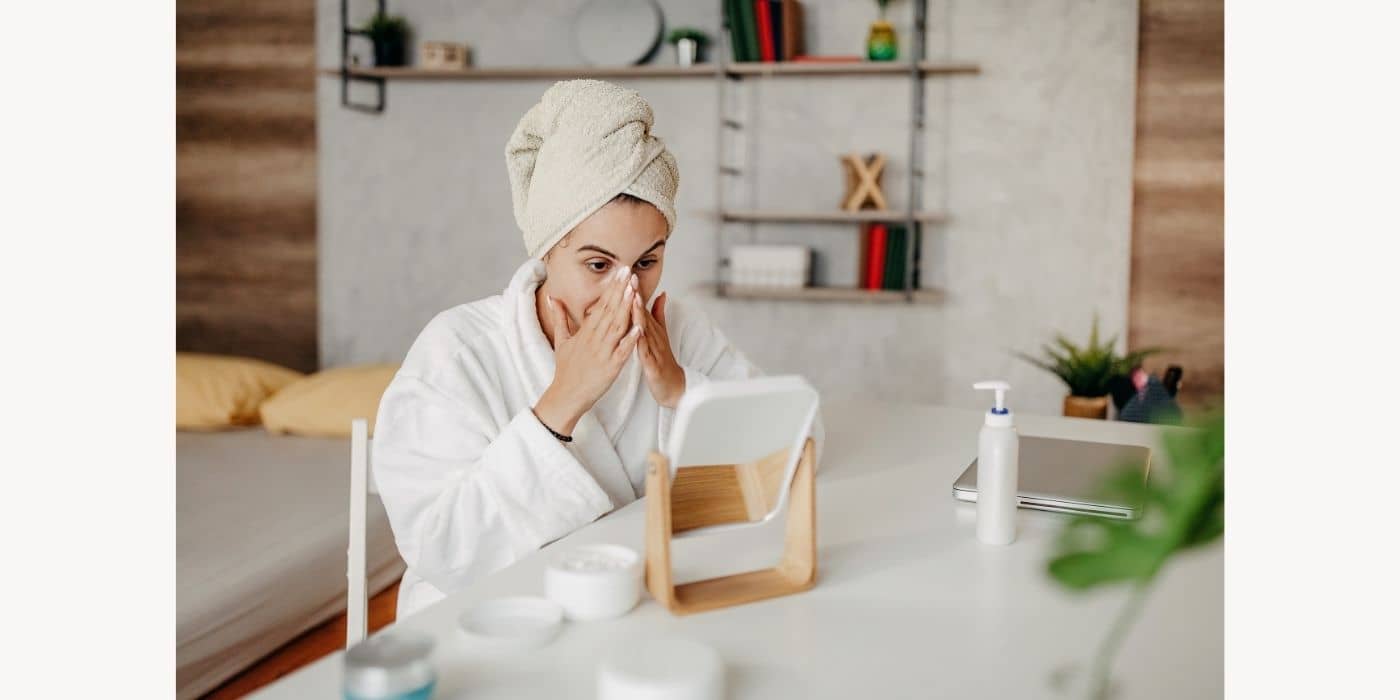 Related: 12 Fun Yoga Poses for Improved Digestion
Affirmations
Elrod isn't the only person who believes in the power of affirmations. Mary J. Blige claimed that waking up and saying "Good morning, Gorgeous. I love you. I got you. I need you," was enough to rebuild her confidence and change her outlook on life.
Reciting affirmations that are important and realistic to you is another way to begin your morning on a great foot. Personally, I like to choose meditations that also include affirmations in them. This is why I absolutely love the Lucky Syndrome meditation (which is free on YouTube!).
Visualization
Visualization is another powerful tool that can help you accomplish your goals quicker and elevate your mood. For this technique, you have many options to choose from. You can visualize your day, a specific goal you want to accomplish, or how to perform a certain task. You can also visualize while you meditate. If you add the affirmations in there as well, then you have three out of the six activities already completed.
Exercise
When I finally started working out seriously, the thought of doing it in the morning was atrocious. I was already waking up considerably earlier than I wanted to and now I was supposed to exercise? Pfft, as if.
Related: Tips for Self-Care Practices: Improve Journaling Skills
But that's changed. I now exercise early in the morning. And guess what? More often than not, I look forward to it. That can be you, too!
As you become stronger and your body becomes used to it—even when you don't want to—your body and brain will ask for exercise. You only have to start and practice regularly. Then, before you know it, it will become a habit. You don't have to go straight to intense HIIT workouts if you're a beginner. Although Chloe Ting offers a variety of easy and short at-home workouts that you can do to start your day.
If a full-blown workout isn't your thing, you can do some yoga and start the day with a few rounds of sun salutations. You can also take a short walk. As you become more proficient and stronger, you can increase your goals and add more intense activities to your regime.
Reading
Reading improves your concentration and increases knowledge. Fiction books can also help with developing empathy and understanding the world from different perspectives. However, keep the fiction books for later in the day.
Related: Natural Ingredients for Hair Growth and Thickness to Use
The mornings should be reserved for self-help or personal development books. These types of books will help you understand yourself better while also providing additional tips on how you can accomplish your goals. This will ultimately enhance the positive trajectory you're creating for the day.
Also, don't get hung up on actually "reading." We live in a day and age where we can listen to books on audio—take advantage of this! 5 o'clock is a little too early for me to crack open a book and focus on pages—even as a writer. So instead, I listen to an audiobook as I'm taking my morning shower.
Audible is a great platform for audiobooks, although most books require a subscription. Spotify is another great tool that you can use for audiobooks. There are a few great self-help books available for free, including Think and Grow Rich by Napoleon Hill, 48 Laws of Power By Robert Greene, and The Subtle Art of Not Giving a F*ck by Mark Manson.
Eat breakfast
Breakfast is the most important meal of the day. It gives you the nutrients and energy you need to start the day off right. If you don't eat, you're more likely to be hungry earlier in the day, lose concentration, deal with sugar spikes, and have an overall feeling of lethargy.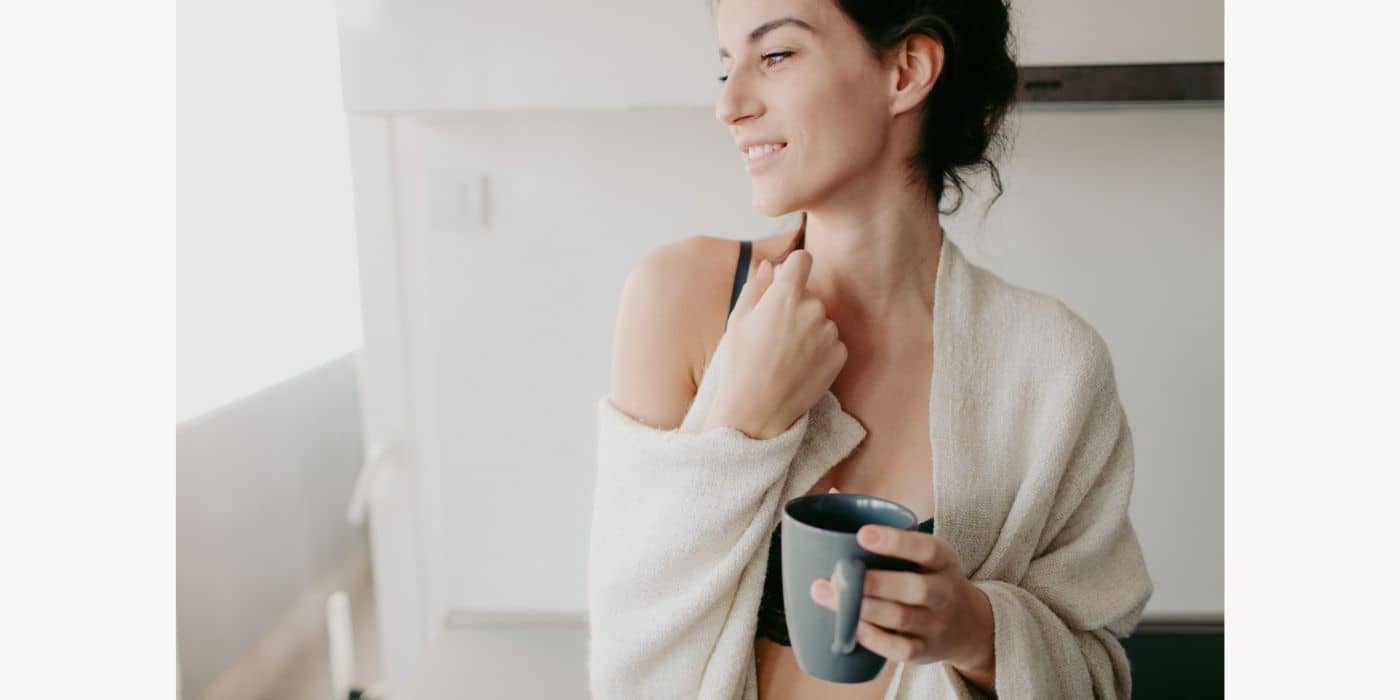 Related: Wonderful Yoga Poses for Improved Back Pain
For many, many years, I skipped breakfast. While I love breakfast foods in general (did someone say French toast?), eating early in the morning caused cramps and general discomfort. But then I also experienced extreme hunger by 11am. Getting up early gives my body time to adjust accordingly, but still have enough time to eat.
By the time I'm done with my hour and a half to two-hour morning routine (that includes an intense workout), I'm usually starving. Not to mention, I actually have enough time to cook myself and the family a healthy, filling breakfast.
Scribing
Scribing is a fancy way to say writing, and it's really easy to cross this off your list. For this task, you can keep it easy and write your to-do list, three things you're grateful for, or reflect on the day ahead. Another great tactic is to reflect on the day before and what changes you may make. Or you can keep a journal and refer to prompts to help you get started.
If you're not a writer, then journaling or "scribing" regularly might seem more tedious than relieving. If you're having trouble getting started, you can use prompt books to refer to in the mornings. The Holistic Morning Routine Planner and Reflections Guide printable has a checklist page with to-do and gratitude lists to help you get started. It also has a daily reflection page to help you set intentions and decide which steps you can take. If you're looking for
If you want to keep it more simple and need a solid, well-rounded planner, this one has been my go-to for many years. I love that this weekly planner also includes daily breakdowns, which probably makes me more strict that I have to be.
Related: 8 Natural Ways to Improve Chronic Pain
Gratitude
I think practicing gratitude early in the morning has been the number one game-changer for me. Since I don't consider myself to be a morning person, I can be… intense in the mornings. I'm a full believer that if it were truly a "good" morning—I would still be asleep.
Unfortunately, though, I'm an adult, with a kid and two dogs, who must be up early in the morning. There is just no other way, sadly. However, being intentional with my gratitude in the morning has made me reconsider the way I look at the mornings. Part of me used to be annoyed that I was the only one capable of handling the morning rush, but now I'm grateful that I get to do it.
I don't have to do the morning rush, but I am blessed to do it. This means I am graced with extra time with my daughter to talk about school or the night before. I am blessed with time, filled with laughter early in the morning. Waking up early has made me realize that mornings are a beautiful opportunity—not an annoying inconvenience. The holistic morning routine printable has a section for you to write your gratitude list along with your daily to-dos. The 5-Minute Gratitude book is also another great go-to.
Self-Care
Most of the points on this list can be a form of self-care. However, I wanted to include an extra bullet that's more of a "free space." This can include making the bed, taking a shower, or preparing your bag. It can also include washing up, doing makeup, or anything else you might need to put yourself in the best mindset.
Related: Common and Powerful Herbs for Spiritual Uses
Remember, these are only suggestions. It's on you to know your likes, dislikes, and routines so you can pick what works best for you. Don't make a routine that fits these activities if you're not interested in reading or journaling. It's best to pick 1-3 activities and then tweak them from there. Add or take away as you see fit.
It took me over a year to find my "perfect" morning routine. But what makes it truly perfect is that it's flexible. Some mornings, visualizing is too intense for me or journaling just doesn't hit the spot. Don't force yourself—listen to yourself.
And that's it! I'd love to hear from you! Do you have a morning routine? What are some ways that you prepare for your day holistically?
Next: How to Create an Amazing and Beautiful Holistic Garden