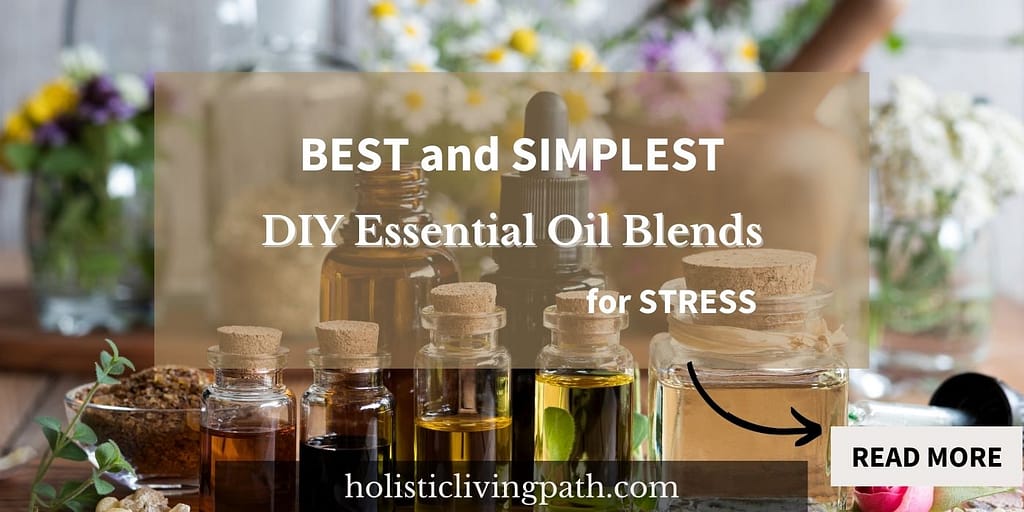 If you're looking for a way to naturally reduce stress, essential oils can be a great option. There are many oil blends that can relax the mind and body. In this blog post, we'll share some of our favorite essential oil blends for stress relief. Hopefully, these recipes will help you find a bit of peace and relaxation in your busy life!
Disclaimer: I only recommend products I would use myself, and all opinions expressed here are our own. This post may contain affiliate links that, at no additional cost to you, I may earn a small commission. Additionally, as an Amazon Associate, I earn from qualifying purchases. Read full the privacy policy here.
Even as a child, I always loved the calming, soothing effects of fresh rain or cut grass. Other potent-scented items like candles and incense are pleasant and calming, too. Over the years, I learned that there was something more to it than just "smelling nice." As I grew older, I incorporated more essential oils into my life and they've become an integral part of my life.
Related: How to Boost Your Energy Naturally
One of my favorite ways to use essential oils for stress relief is in an aromatherapy diffuser. A diffuser disperses tiny droplets of the oil blend into your room, allowing you to take a deep breath and relax. This diffuser comes with a remote and super sleek design that I absolutely adore! I may have gone overboard at one time, because every room in my house had a diffuser in it!
As an adult, this love has grown into a passion for exploring the many uses of essential oils and aromatherapy. Over the years, I've created candles, oils, and diffusers for myself that have made my home even more stress-free. They have become a part of my daily life. I love experimenting with unique blends to help me relax and reduce stress. This blog post has been a long time coming and I'm excited to share some of my favorite essential oil blends for stress relief with you.
What are essential oils and how do they work?
Essential oils are a versatile and powerful tool. They are distilled from plants like lavender, lemon, peppermint and more. These distillates or oils have been used for centuries to help heal, restore balance, and beautify. Essential oils offer natural solutions to improving our mind, body, and spirit. These powerful liquids can be used aromatically through a diffuser, on the skin or in baths, or as part of a massage therapy routine.
When used properly, they help us relax, reduce stress, and even ease pain. A few drops of an essential oil may be all that's necessary to bring about profound changes with remarkable results. Aromatherapy has powerful effects on your mind and body. Some studies showing that certain scents can reduce heart rate and anxiety levels. So if you've been looking for something new to add to your wellness routine, consider giving them a try!
The benefits of essential oil blends for stress.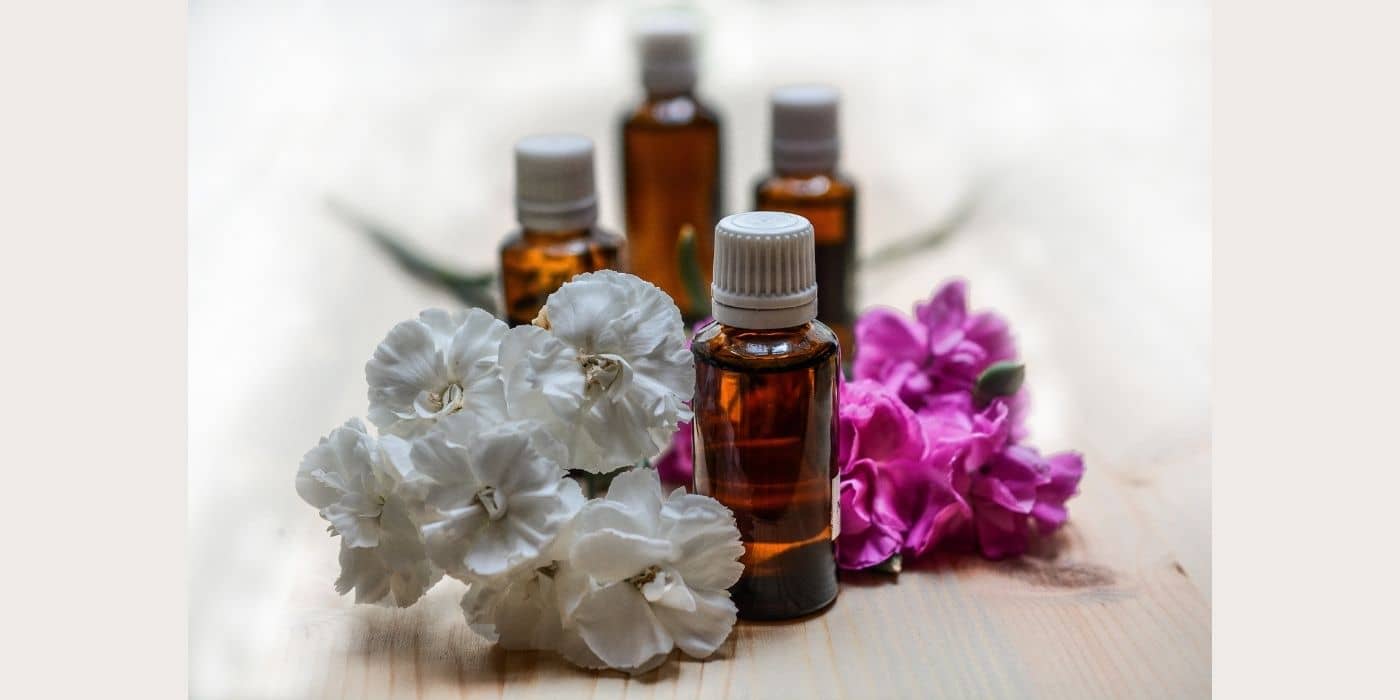 There's no doubt that life can be stressful and demanding. Managing stress can make all the difference when it comes to feeling rested, energized, and healthy. One way to better manage stress is by using essential oils and blends. Essential oils can be diffused, used topically or ingested to cultivate a more relaxed state of body and mind in order to calm nerves, support the immune system and manage emotions.
They are also beneficial for promoting a positive mood, relaxation, clarity of thought, and restful sleep. They work by stimulating your olfactory system to send messages to the brain's limbic system—which controls emotions and stress levels. So whether you're looking for a way to relax after a long day or ease your mind before an important meeting, essential oils and blends are here to help.
Related: 4 Proactive Self-Care Tips to a Holistic Life
Why should you make your own make essential oil blends for stress?
Essential oils are renowned for their wonderful powers to induce relaxation and aid with stress management. Many people swear by the extraordinary benefits that essential oils can provide, particularly in times of stress or tension. But why stop there? For tailored relaxation results, nothing beats blending essential oils together to create your own personalized aromatherapeutic potion. By mixing certain fragrances with one another, you can curate a beautiful composition of scents that work wonders on the body and mind—from providing an irresistible sense of calmness to soothing headaches.
Not only can you custom tailor the scents to your liking, but you can also choose all the rest of ingredients that go into your creation. Instead of reading labels or splurging for expensive pre-blended mixtures that suit a skin allergy, you can make your own blends to suit your preferred carrier oil, such as organic jojoba oil or sweet almond.
How to use essential oils for stress relief?
Using essential oils for stress relief is gaining traction lately, but it isn't anything new—people have used natural fragrances and aromas to improve their wellbeing since ancient times. It's easy to get started with these wonderful fragrances. All you need are a few drops of your favorite essential oil in an aroma diffuser or simply inhaling the scent from the bottle!
You can also mix unfamiliar scents together to create unique aromas that will fill your space with delightful, calming aromas. Whether you want to add a hint of citrus to your living room, or relax in lavender before bedtime, essential oils are an easy and effective way to help reduce stress levels in an inviting and mindful kind of way.
Related: Simple Ways to Reduce Stress Holistically
Aside from a diffuser, you can mix your blend with a carrier oil such as jojoba, sweet almond, or coconut oil, and apply it topically on pulse points. You can also add a few drops to your bath water or add a few drops on the corner of your pillowcase for nighttime relief. With this technique, you can add it directly to your body for added skin and physical benefits.
Other great options for essential oils are DIY reed diffusers or candles. If you have an unscented candle, add a few drops of your favorite essential oil blend to the wax before lighting. This will help disperse the scent and create a calming atmosphere in your home.
Finally, you can also make your own aromatherapy inhaler sticks with essential oils and blends. All you need is a small container and some cotton pads. Simply add a few drops of your chosen blend to the cotton pad, put it in the container and carry it with you. Whenever you need to rest, just open the lid and take a few deep breaths!
No matter how you choose to use essential oils and blends, they can be a great way to reduce stress and improve your overall well-being. From adding a few drops to a diffuser to creating your own aromatherapy inhaler, the possibilities are endless. So get creative and find what works for you!
Related: A Holistic Perspective: The Mind, Body, and Spirit
How to maximize your benefits with essential oils.
Using essential oils to maximize your benefits is a great way to achieve a sense of balance and well-being. Whether it's enjoyed through aromatherapy, topical application, or even in food, these natural remedies can provide physical relief and target many types of ailments.
Aside from their therapeutic effects, essential oils offer plenty of practical uses—from preserving food, repelling insects naturally, to providing cleaning and freshening services around the home! Start exploring essential oils today to discover how they can benefit your body and lifestyle in new ways.
Top 5 essential oil blends for stress relief and why they are amazing for stress relief.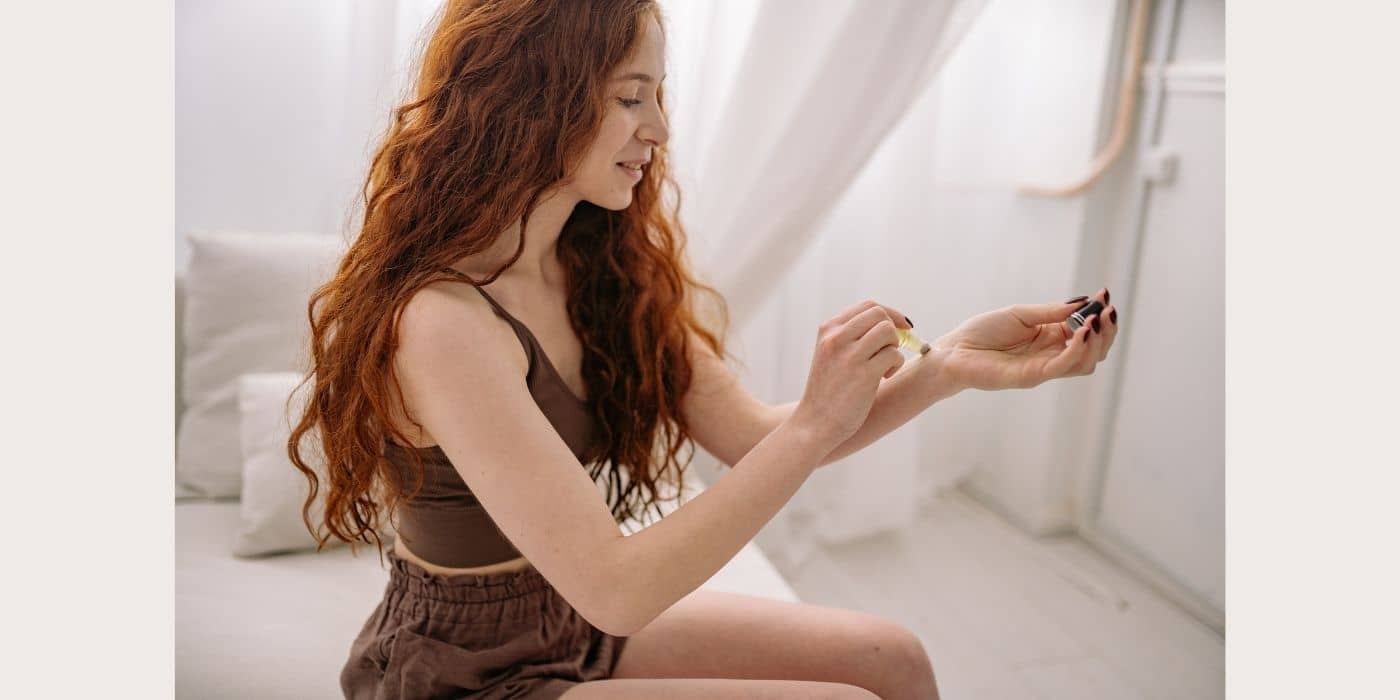 Stress relief definitely isn't one size fits all, which is why essential oil blends can be a great option. Here are our five favorites:
Lavender and bergamot: Lavender has long been used to reduce stress and anxiety, while bergamot helps to restore energy levels. This blend is great for relieving tension and calming the mind.
Lemon and rosemary: Lemon helps to uplift your mood, while rosemary helps to clear mental fog. The combination of the two helps to reduce stress and improve focus.
Ylang ylang and clary sage: Ylang ylang has a sweet, floral scent that helps to bring a sense of peace and relaxation, while clary sage helps to reduce anxiety. This blend is great for calming both the mind and body.
Roman chamomile and ylang ylang: Roman chamomile is known for its calming effects and can help to reduce stress levels. Ylang ylang helps to bring a sense of peace, while boosting your mood. The combination of the two can help to create a sense of relaxation and balance.
Lemongrass and geranium: Lemongrass has a refreshing aroma that can help to uplift mood and reduce stress, while Geranium helps to balance emotions. This blend helps to reduce stress and calm tension.
Related: How to Begin Living a Holistic Life
No matter which blend you choose to use, the most important thing is that it works for you. If you're looking for natural stress relief options, then these essential oil blends are a great place to begin.
How to create your own blends.

Creating your own essential oil blends is a fun and creative way to personalize aromatherapy routines. Choose from an extensive selection of individual oils that all have their own unique effects and combine them in different proportions until you find the perfect blend for relieving stress. It's really simple.
Through trial and error, you'll learn what smells good to you, to others, and not so much at all. Practice by creating a variety of recipes for different needs. For instance, you can create a blend for bedtime, sore muscles (another personal favorite of mine), headache, stomachaches, and much more!
Keep track of your combination ratios on paper so you can replicate it again later. If you're unsure about what combination might work best for you, consult with an aromatherapist. They can help guide you in creating therapeutic blends tailored to your needs. You now have the tools to create a special blend of your own to aid in your emotional well being every day.
Related: Holistic Living: How to Determine if It's for You
From finding the perfect blend for stress relief to creating your own signature combinations, there's so much room for creativity and exploration when it comes to essential oils. Now that you know all about how essential oils can ease stress, create some blends of your own. This way, you can enjoy the natural aromas that bring relaxation and calmness into your life! So take a deep breath and relax, because with essential oils, you can make calming moments part of your everyday life. Here's to thriving in a world filled with wondrous scents. Happy blending!
Do you have any favorite blends? We'd love to hear your comments below!
Next: Guides to Incorporate Essential Oils into Your Daily Life