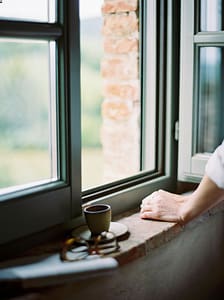 What Is Holistic Living?
We are all striving for a better life, one that is more fulfilling and meaningful. In this search, you may have stumbled upon a holistic living approach. What does "holistic living" mean? Simply put, it means to live a more natural lifestyle. It's an approach to health, which treats the mind, body, and soul.
Holistic living incorporates all aspects of our being to live a balanced life in order to be healthy, both physically and mentally. It also considered the practice of reducing waste and encouraging natural remedies to improve our overall wellness to be a holistic approach. There are many ways to incorporate holistic living into our lives, such as, through exercise, diet, meditation or prayer—whatever makes you feel good inside! This blog post will explore what holistic living is and how it can change your outlook on life for the better.
Why Should I Live a Holistic Lifestyle?
Holistic living offers a plethora of benefits to those who choose it, ranging from our overall health and reducing negative emotions with positive thinking. Below, we will explore some holistic living benefits and why every person should consider a holistic lifestyle. One primary benefit is creating a mind-body connection, which helps you become more aware of what your needs are to thrive.
When deciding to develop a more holistic perspective, it is important to consider what your current lifestyle is. Create a mental inventory over a few days and record what you do daily. Make a list of food items, self-care goods, cleaning supplies, and other items regularly used. Take notes of what your routines are. Do the meals you eat contain a lot of unnecessary and unhealthy components? Do you take a lot of over-the-counter medicines? Do you have health problems? This is critical information for determining if and how to live holistically by making minor adjustments.
How Do You Live a Holistic Lifestyle?
We can achieve a holistic life in a variety of ways. It is important to first determine what areas of your life you would like to improve and make slight changes over time until the new habits become second nature. A holistic lifestyle is not about depriving yourself but about enjoying all aspects of life, including the simple things.
Common Holistic Lifestyle Changes Include:
Follow a balanced, healthy diet with plenty of natural foods, like fruits and vegetables, whole grains, and lean protein. Avoid processed foods as much as possible and introduce organic foods, too!
Avoid drinking alcohol, smoking cigarettes and using other drugs. A holistic lifestyle promotes positive physical health. We must keep a healthy body in order for personal growth.
Engage in regular exercise: Physical exercise will improve your overall health and physical body. This is also a significant form of self-care, which leads to a more healthy life.
Practice holistic medicine: We can use holistic medicine in a variety of therapy techniques that aim to engage the mind, body, and soul. This can be as simple as using a natural remedy to relieve chronic pain. There are natural herbs that are used for relieving stress and promoting good health.
Practice mindfulness—this is an important part of living a more holistic lifestyle. By becoming more mindful, our mental and emotional wellbeing will balance. We'll form more positive relationships while being able to reduce stress and increase healthy habits.
Benefits of Holistic Living
To practice holistic living, we must develop more healthy habits like the examples above. There are many benefits to holistic health. By caring for our overall well-being, we'll be able to manage stress. This will promote positive mental health and life balance. A holistic lifestyle has many more health benefits in your own life. Organic food and exercise will help maintain a more healthy body, which helps with performance. A holistic living journey will help us become more mindful, which will increase focus and creativity. Positive emotions and a healthy mind will help to promote overall wellbeing when living life.
Not to mention, it saves money! By reducing waste and living a holistic lifestyle, there will be fewer specialty items to purchase. Using natural ingredients and less conventional medicine will save money too!
Challenges of Holistically Living
Living a holistic lifestyle isn't always easy, and it definitely doesn't suit everyone. There are some challenges that come with making holistic changes. The most common challenge is adopting new, healthier habits. It's difficult to break old routines and make big changes all at once. And, for many people, it's simply not realistic to give up alcohol, smoking, and drugs altogether.
It can also be difficult because progress takes time. Small and simple steps create the most enormous improvements in your life. Don't make all changes at the same time. Take it goal by goal: replace all cleaning products, then switch to all-natural skincare products, and after that, replace unhealthy foods, whatever works for you. Choose one small thing to change at a time, then when you get used to this new way of living, you can change the next thing.
Another challenge is finding holistic practitioners who can help with specific needs. If you're looking for a holistic doctor, acupuncturist, or energy healer, it's tough to find someone who's qualified and available. Plus, holistic treatments can become expensive as well.
Still, holistic living is worth the effort. The benefits are many and varied, and they extend to all aspects of life. With a little patience and perseverance, it's possible to make holistic changes that will improve every area of your life.
Resources on Holistic Living for Your Own Journey
There are many resources available to help you on your holistic journey. Here are a few of our favourites:
Books: There are many outstanding books about holistic living. Some of our favourites include The Holistic Mind, The Power of Now, and The 7 Habits of Highly Effective People.
Websites: A variety of websites offer great holistic and natural living advice. Our favourites include Mind Body Green, Lifehack, and Dr. Axe.
Apps: There are several great holistic living apps available, such as Headspace and Calm.
Retreats: If you're looking to get away and focus on your holistic health, there are many retreats specialized towards to holistic lifestyle and will help guide you on your journey.
A Holistic Lifestyle Is Challenging, but Rewarding
It's up to you to decide whether a holistic lifestyle is for you. While there are many challenges, there are more benefits. For example, it'll promote positive mental health, personal growth and help to relieve stress during our daily routine. It's important that we all take time to evaluate our lives and what things are most important to make the best decision about living holistically. Do you live a holistic lifestyle? Do you have any recommendations for a newbie? Leave a comment below with any comments or questions; we'd love to hear from you!